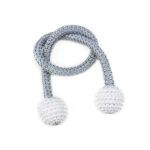 2Pcs Magnetic Curtain Pearl Clip
Sick of drilling holes in your walls or using ugly tiebacks that damage your curtains? Our magnetic curtain clip is the perfect solution! It doesn't require any drilling or holes; it comes with strong magnets that will keep your curtains in place and decorate them beautifully.
You can use the magnetic curtain clip on any type of curtain – from thick blackout curtains to thin sheer drapes. And when you're not using it, just tie it up with the decorative weave rope and put it away. It's that simple!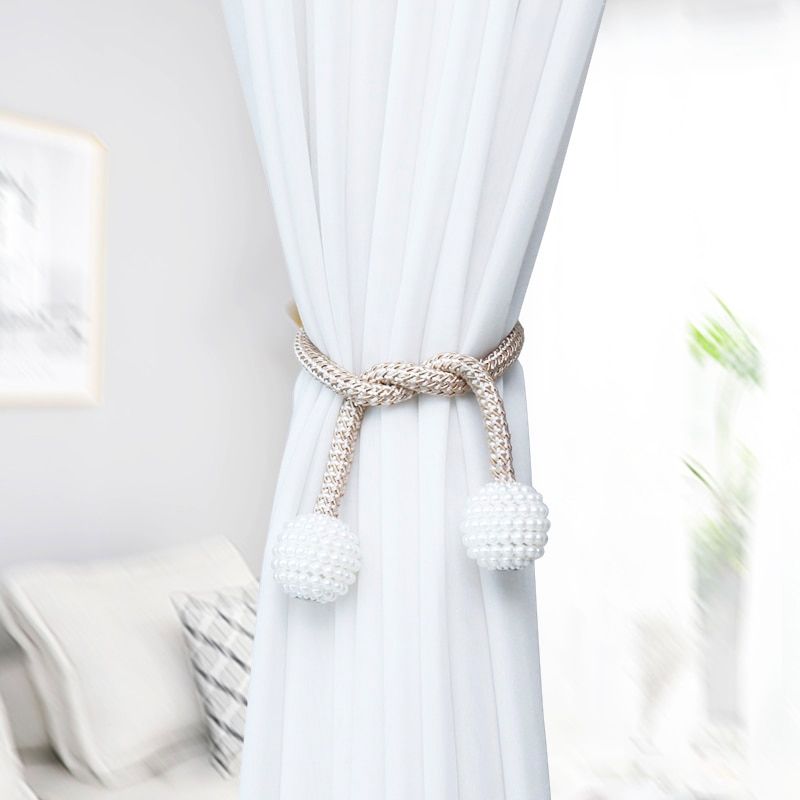 ✓ No drilling or holes are needed! These magnetic tiebacks have upgraded strong magnets.
✓ They are also rust-proof and covered by decorative weave rope.
✓ With multiple clip ways, they can be used on thick blackout curtains or thin sheer drapes.
✓ SPECS:
Fabric Type: Magnet + polyester
Length: 45cm
Ball diameter: 3.3cm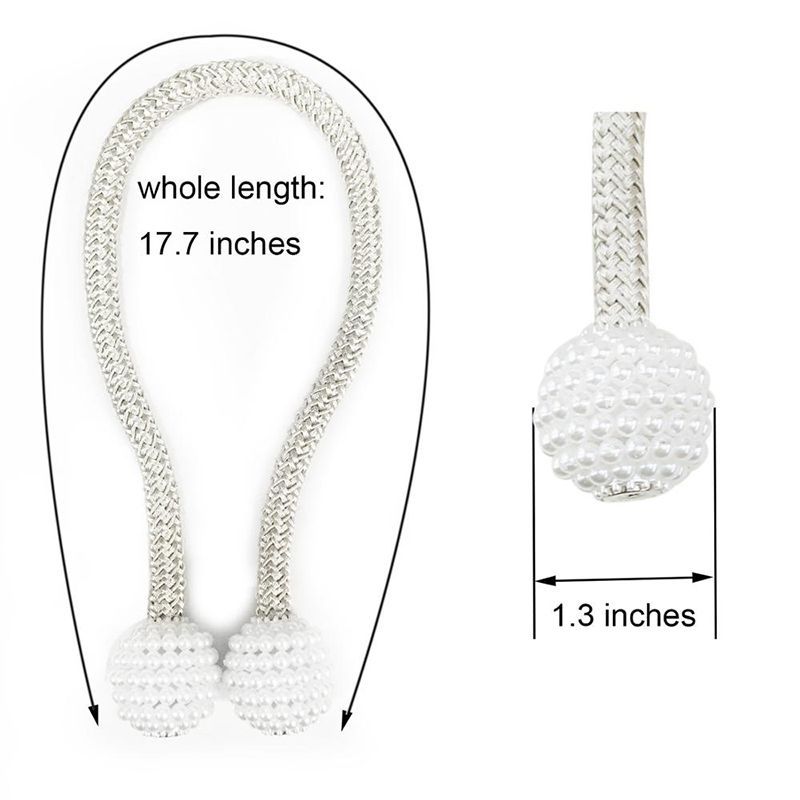 ✓ PACKAGE LIST:
2 x Magnetic Curtain Pearl Clip