4pcs Lollipop Ice Cream Molds
The best time to enjoy ice cream to the fullest is definitely during the spring or summer! The best way? — It's definitely with the Lolipop Ice Cream Molds!
Loved by hundreds of users so far, these molds will turn your homemade snacks and desserts into perfectly shaped ice lollipops that will make you and your kids happy.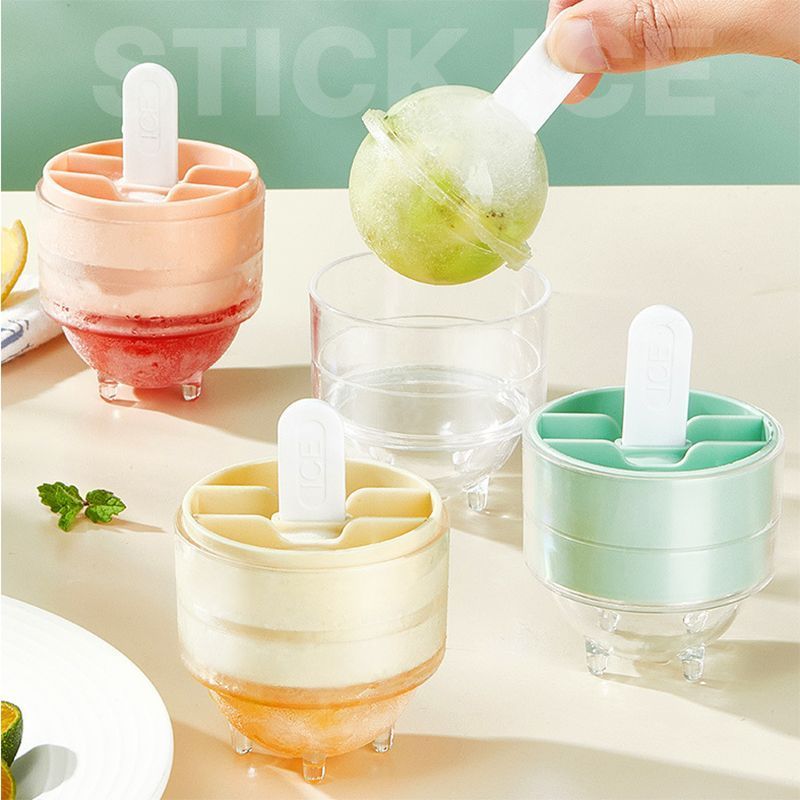 Here is a little recipe for ya: Blend sliced fruit, honey or agave syrup, and lemon or lime juice in a blender. Add water and blend again until smooth. Pour the mixture into the lollipop molds, insert sticks, and freeze them. Just twist or push the mold, and voila! Whatever you decide to make, it will taste so much more delicious with these molds!
Enjoy the most flavorful frozen treats using these molds. Order yours today!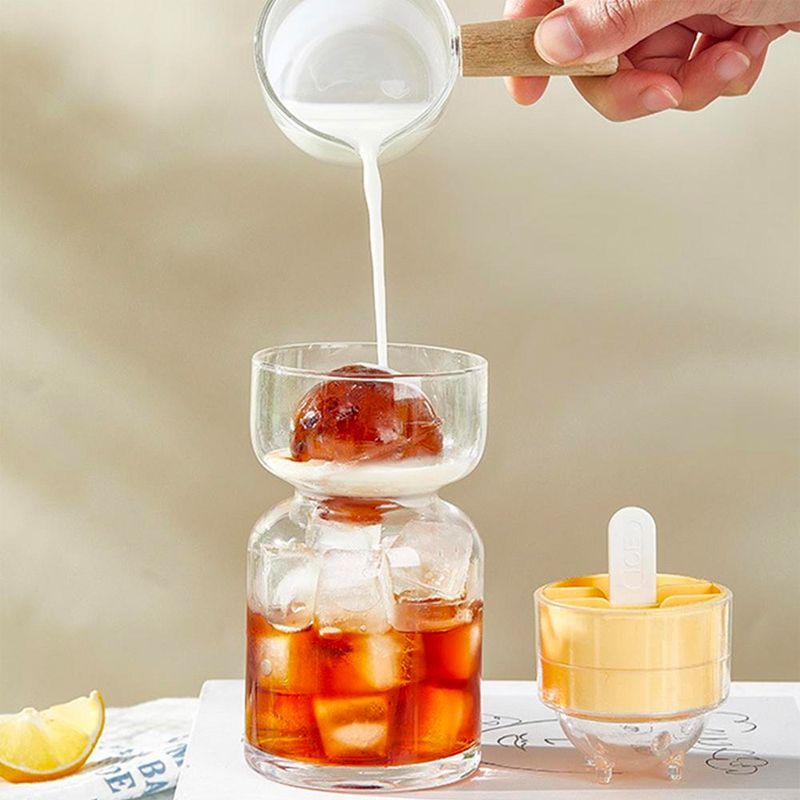 ✓ Unique lollipop design adds a touch of fun and creativity to your desserts.
✓ Your treats will pop out smoothly and perfectly shaped.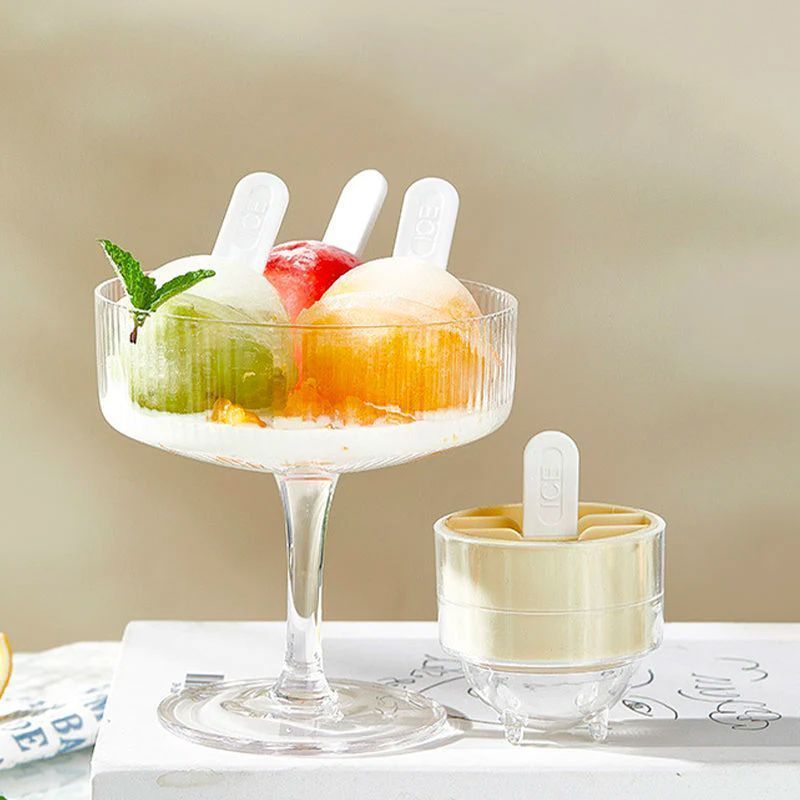 ✓ Soft silicone material and non-stick surface, releasing your ice cubes or popsicles has never been easier!
✓ Easy to clean: When done, simply toss it in the dishwasher, or hand wash with soap and water.
✓ Compact size and stackable design make it easy to store in the fridge or kitchen cabinet.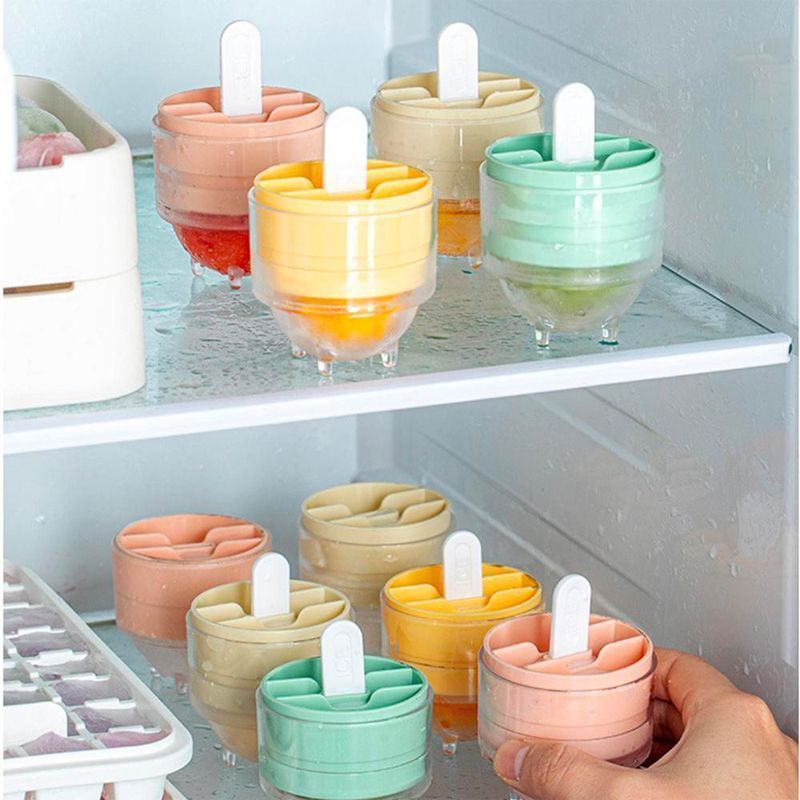 ✓ SPECS
Material: PE
Color: as shown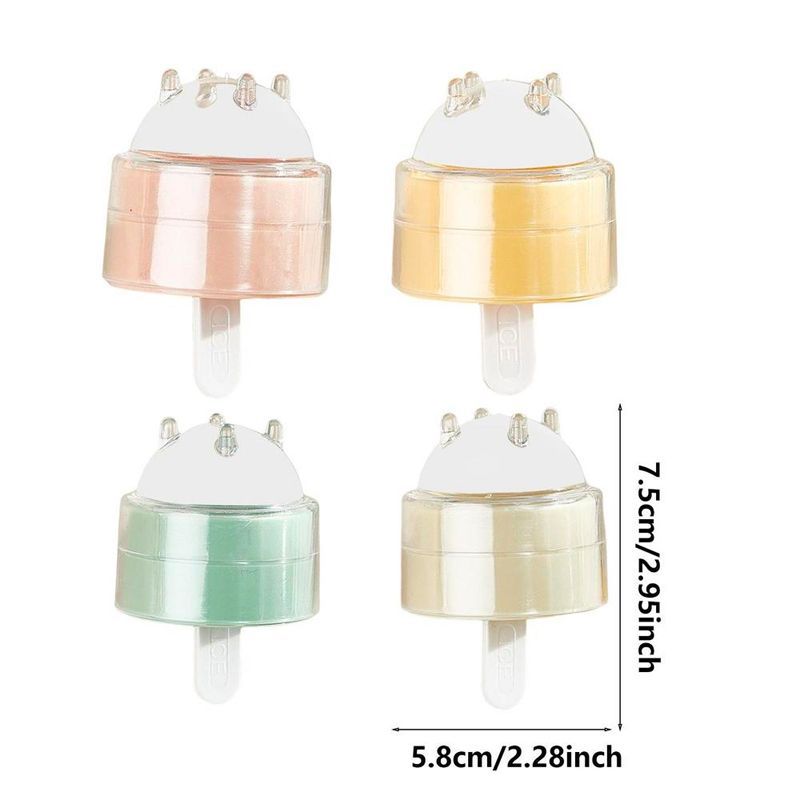 ✓ Package
4* ice cream molds