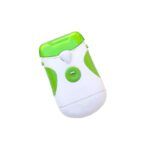 Electric Nail Trimmer
Does filing your nails take longer than clipping them? Are you looking for quick ways to trim and fix up your nails? Unlike nail clippers that don't trim down the sides of your nails or smooth out rough edges, the Electric Nail Trimmer ensures that you have effortlessly well-groomed nails!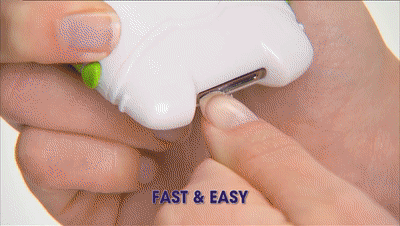 It safely and quickly trims and polishes your fingernails or toes, even your little toe! Plus, don't worry about nail scattering all over the place. This trimmer's detachable compartment keeps them in!
Order for neat and clean nails now!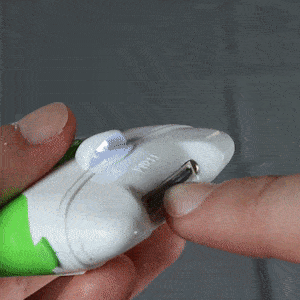 ✓ It perfectly trims your nails and polishes them, leaving no rough edges.
✓ Multifunctional: it works for fingernails and toenails and keeps them in shape.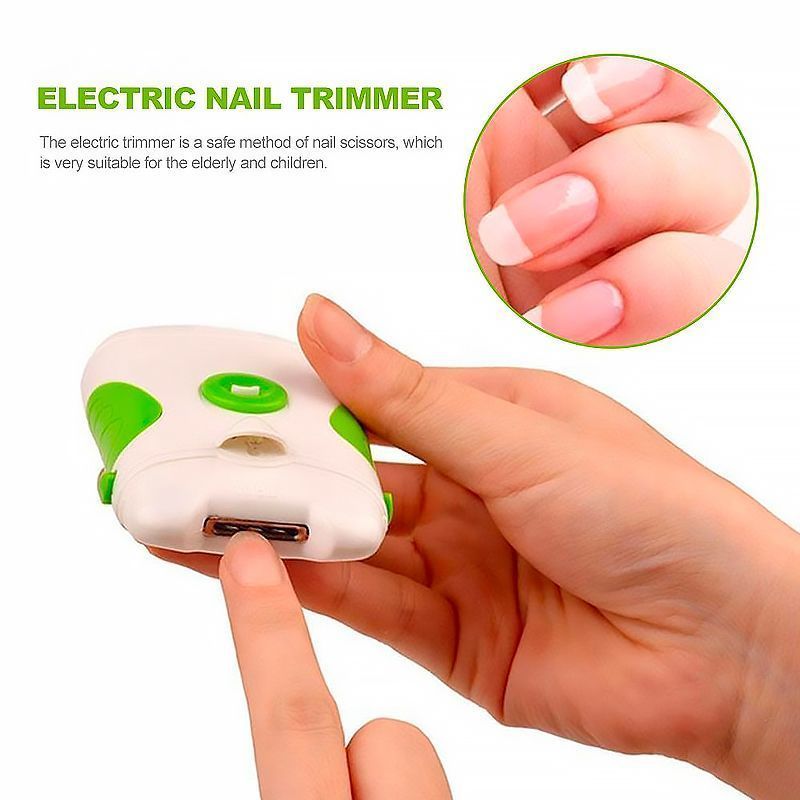 ✓ Quick & practical; it won't waste your time, and you can still polish your nails even when you're in a hurry!
✓ Portable with a replaceable battery & detachable compartment that keeps clipped nails inside so you can empty it once you're done.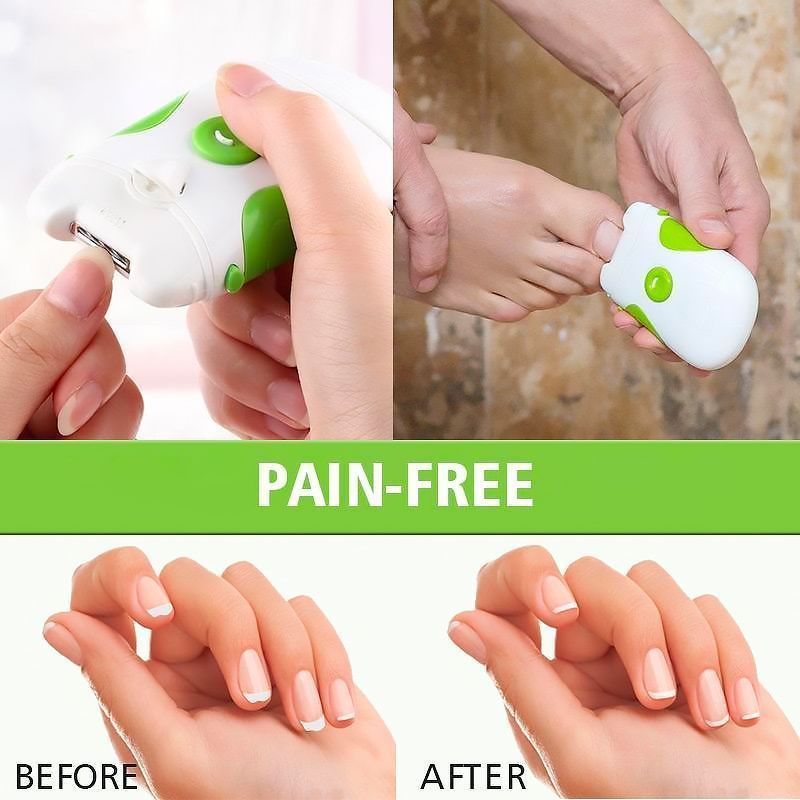 ✓ Safe with no risk of cuts, so you can also use it to trim your child's nails. 
✓ LED Front Light: works even in the dark or in dim lights.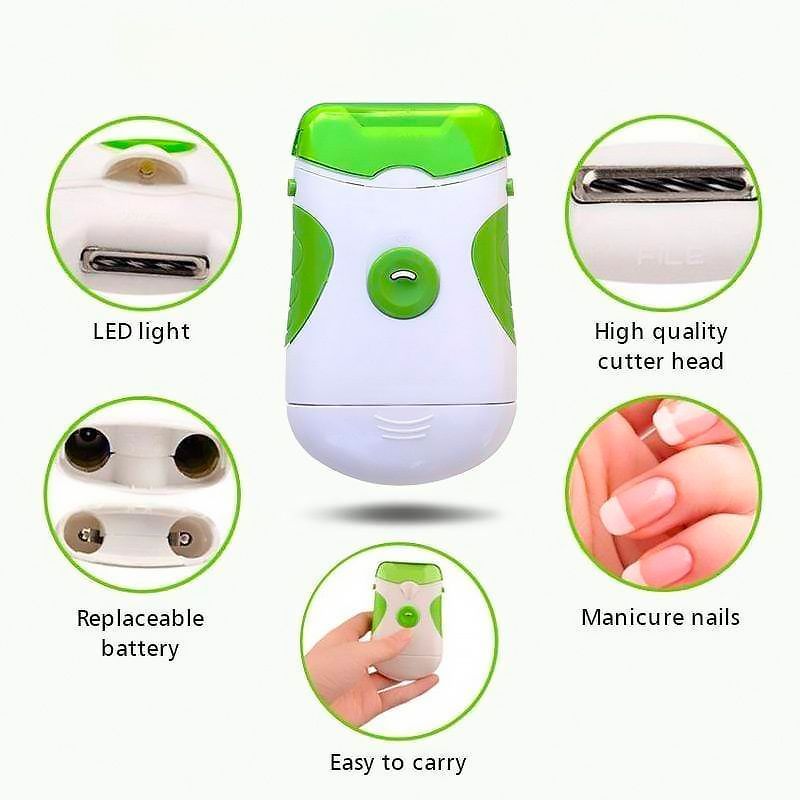 ✓ Ergonomic and easy to clean and store anywhere.
✓ Rotating Blades that spin at 500 RPM using one side to trim nails and one side to file nails.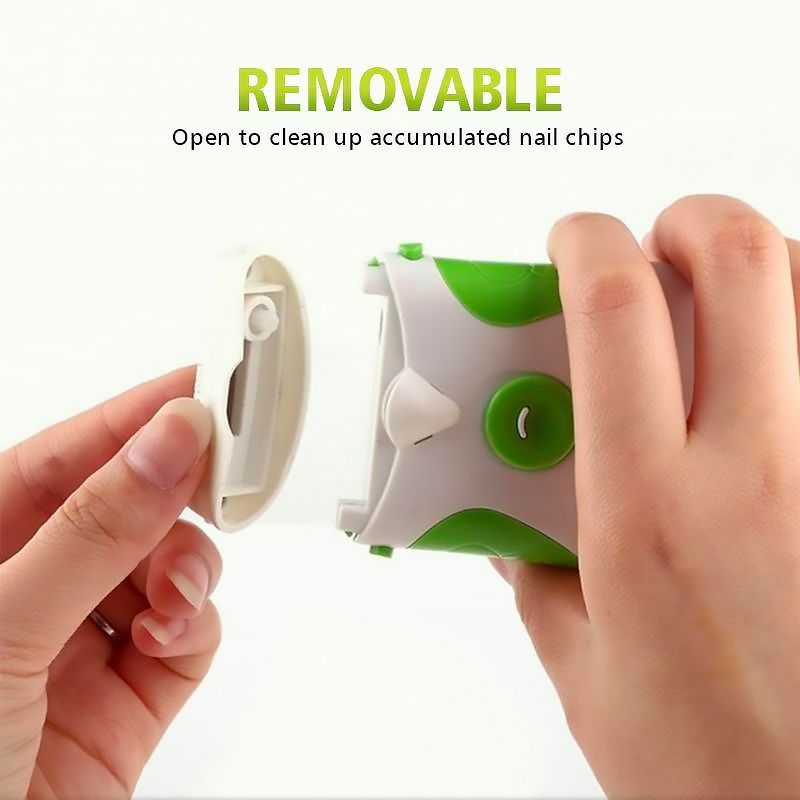 ✓ Specifications  :
Material: ABS Plastic
Product Size: 17 x 21.5 x 6.5 cm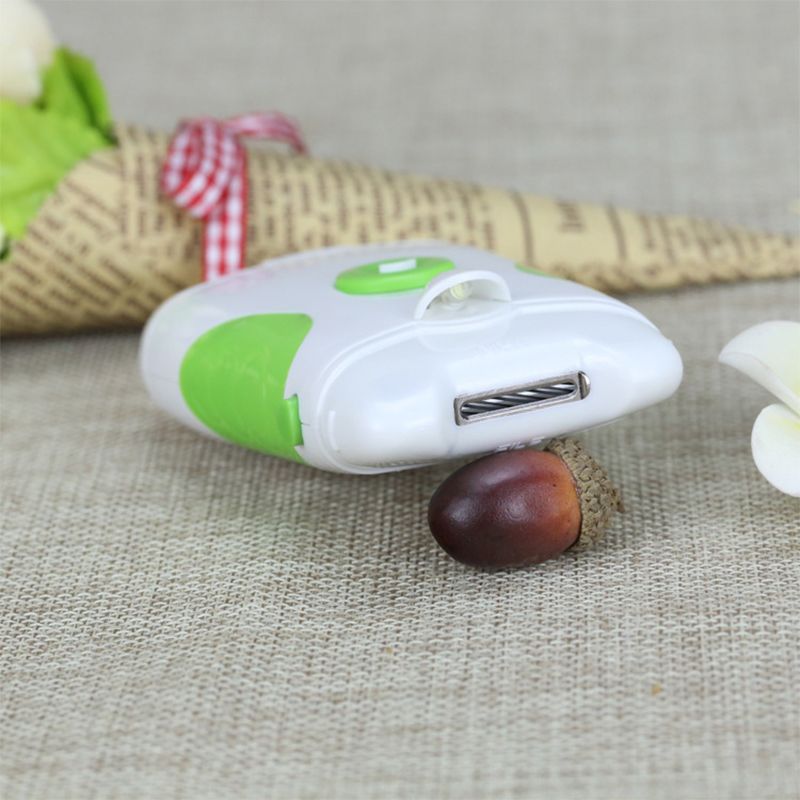 ✓ Package List :
1* Electric nail trimmer