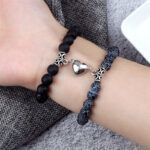 Gemstone Bonding Couple Bracelet
If you think Valentine's Day gifts are corny, it's probably because there is no significant meaning behind them. Just look at this simple yet meaningful bracelet — this might seem like any other bracelet to you, but every single inch of it is full of symbolisms from various world cultures: The colorful natural gemstones signify unselfish love,  self-love, compassion, inner, peace, and strength — all are principles needed for a healthy relationship. To top it off, the bracelets are stylish and go perfectly with any outfit.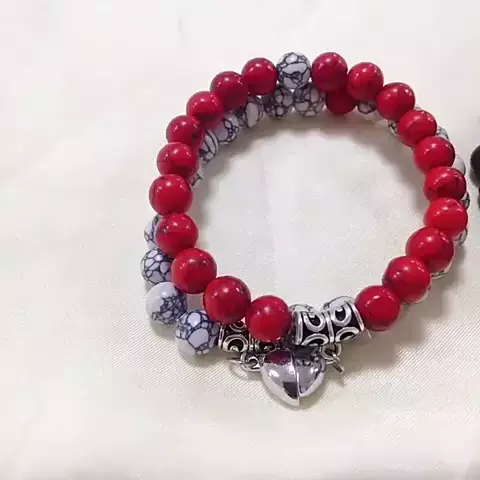 Wear your heart on your sleeves — get the gemstone Bracelet (only few left)!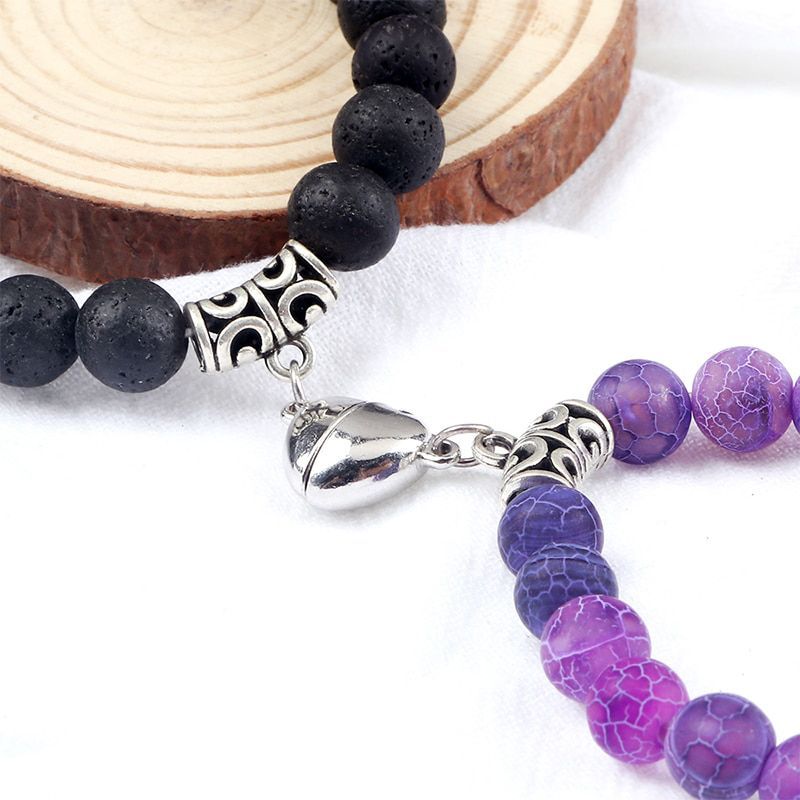 ✓ Perfect gift for that special someone to show your love and connection.
✓ Unique distance heart magnet design symbolizes the unbreakable bond between two people.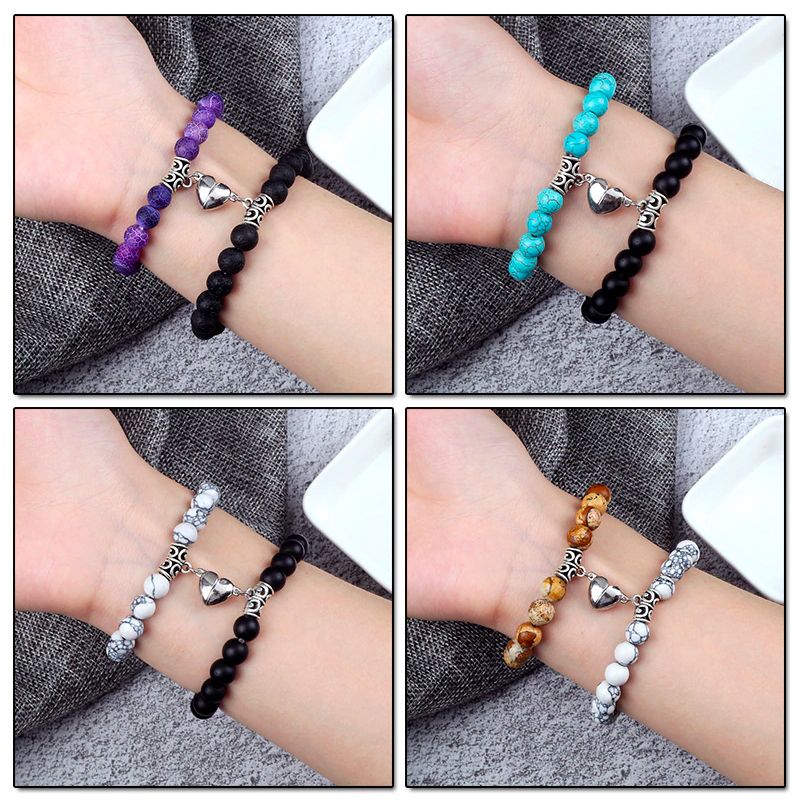 ✓ Made of natural, colorful gemstones with emotional and spiritual significance.
✓ Great for everyday wear, adding a fun and stylish touch to any couple's jewelry collection.
✓ A great gift for any occasion, anniversary, valentine's day, or simply to show your love..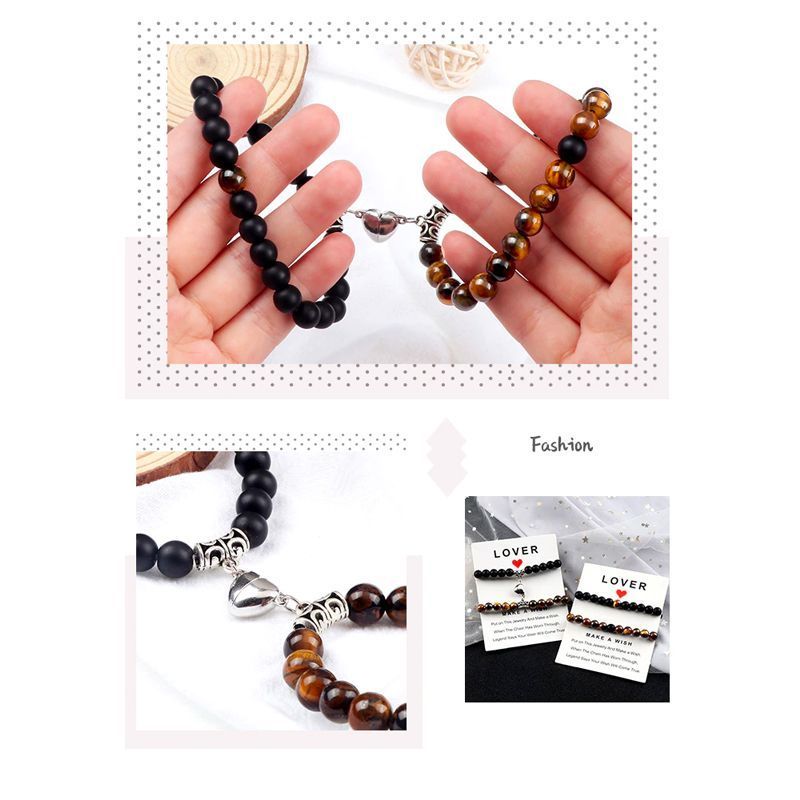 ✓ SPECS:
Material: Stone
Colors: identical to images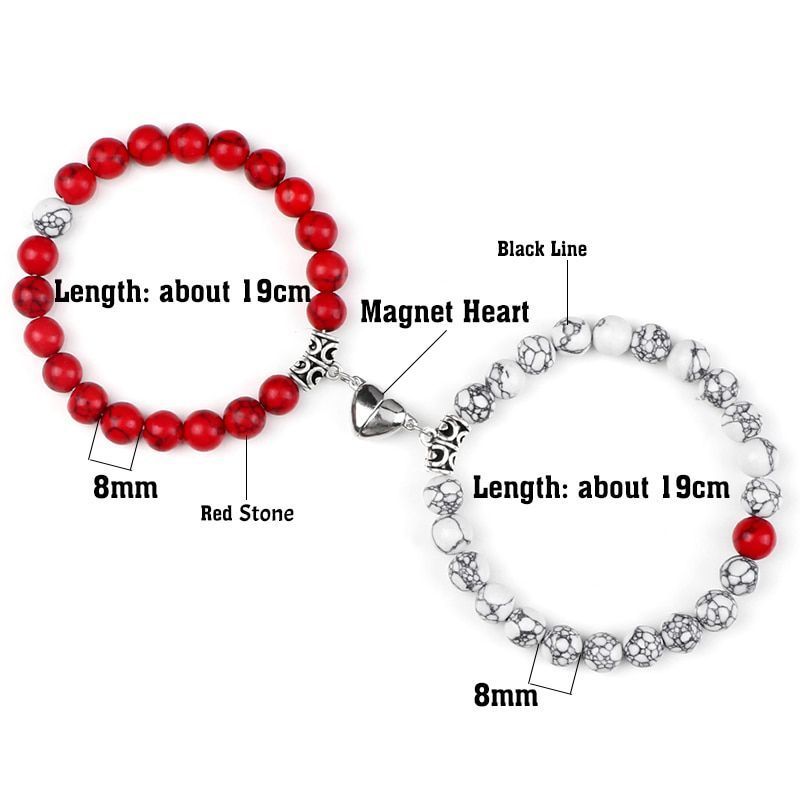 ✓ PACKAGE LIST:
1 x bracelet