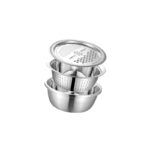 Multifunctional Grater Set
Want a grater that does more than just grate on your nerves by not even working properly?!
Your solution is our Multifunctional Grater Set that combines a grater, a drain basin, and a solid basin. It can grind, grate, slice, and help you wash your veggies and fruits easily. Plus, its compact design makes it easy to store in the kitchen or for travel! Order your grater set!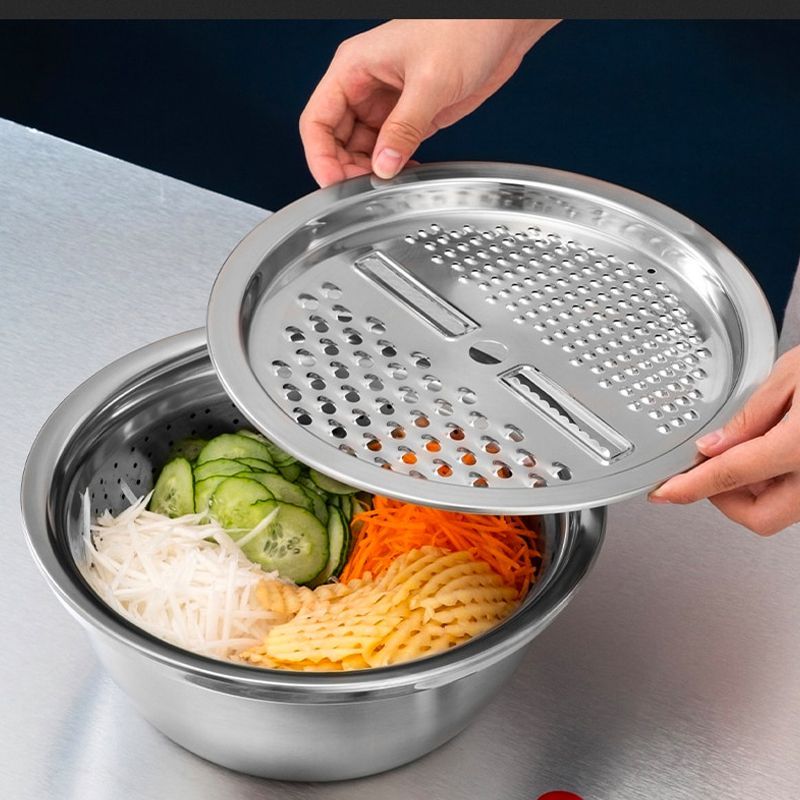 Multi-function Grater Set
Suitable for grating or washing potatoes, cucumbers, carrots and other vegetables and fruits.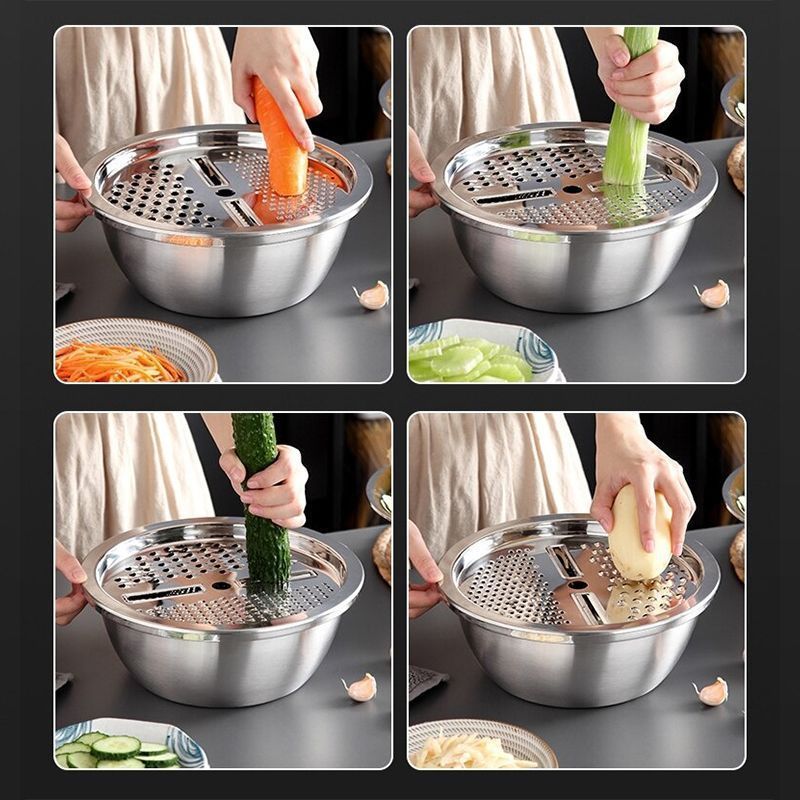 Drain Basin
The upper drain basin and the lower large-capacity solid basin are convenient for cleaning fruits and vegetables and avoiding water dripping onto the table.


Easy to Clean
The basin can be easily removed, is easy to rinse with water after use, convenient for storage.

Perfect Kitchen Tool
The basin can be used to wash vegetables and rice. Or as a hot pot basin.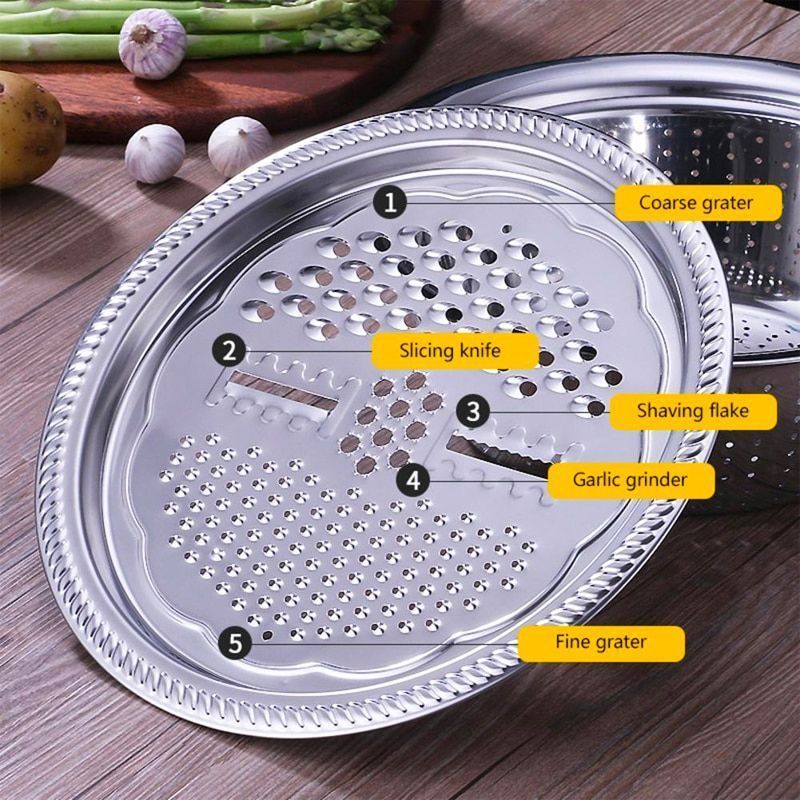 ✓ SPECS:
Material: Stainless steel
Size: 26cm – 28cm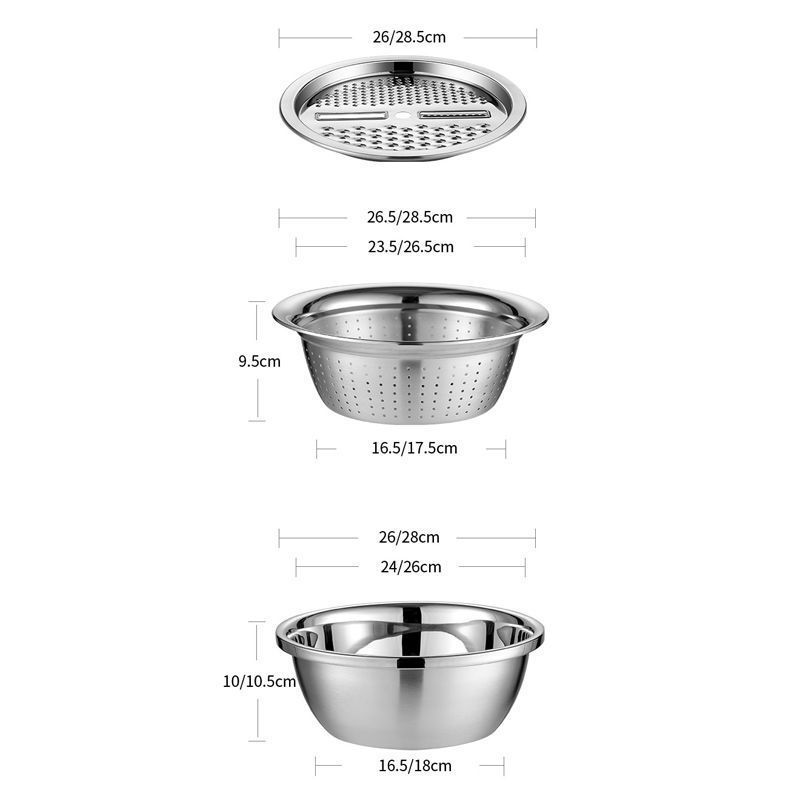 ✓ PACKAGE LIST:
1 x grater set