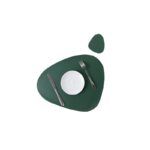 PU leather placemat
You're enjoying your meal then, bam… a cup has decided to slide down the table and crash to the floor! Or worse, your knife slips from your hand and scratches the table…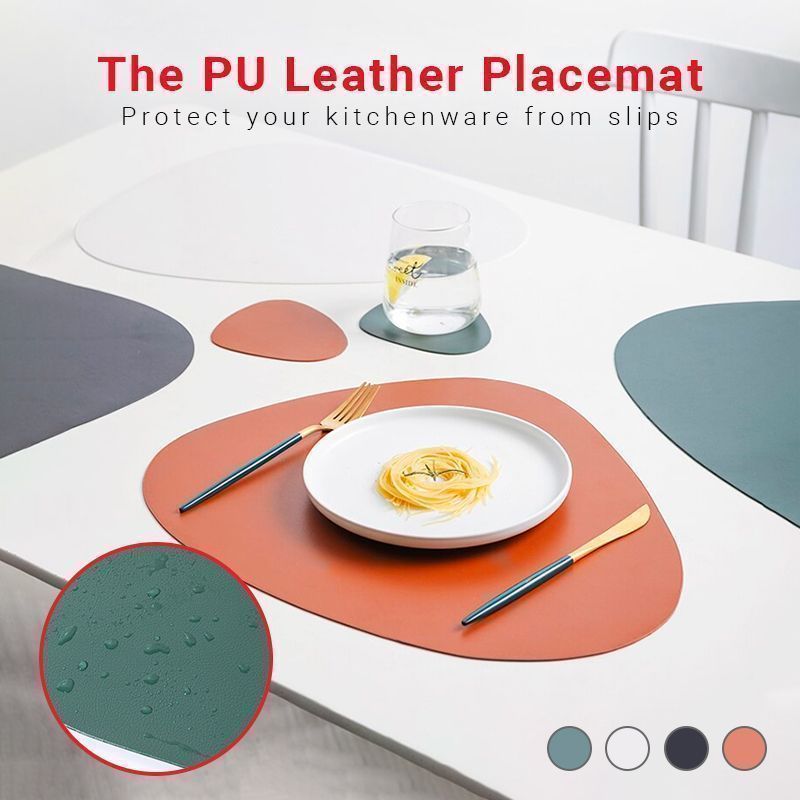 You can end your suffering with the PU Leather Placemat! This practical placemat will protect your kitchenware from slips and your table from spills and scratches. Plus, your mealtime clean up will become easier!
Take your mealtime to the next level and order the PU Leather Placemat!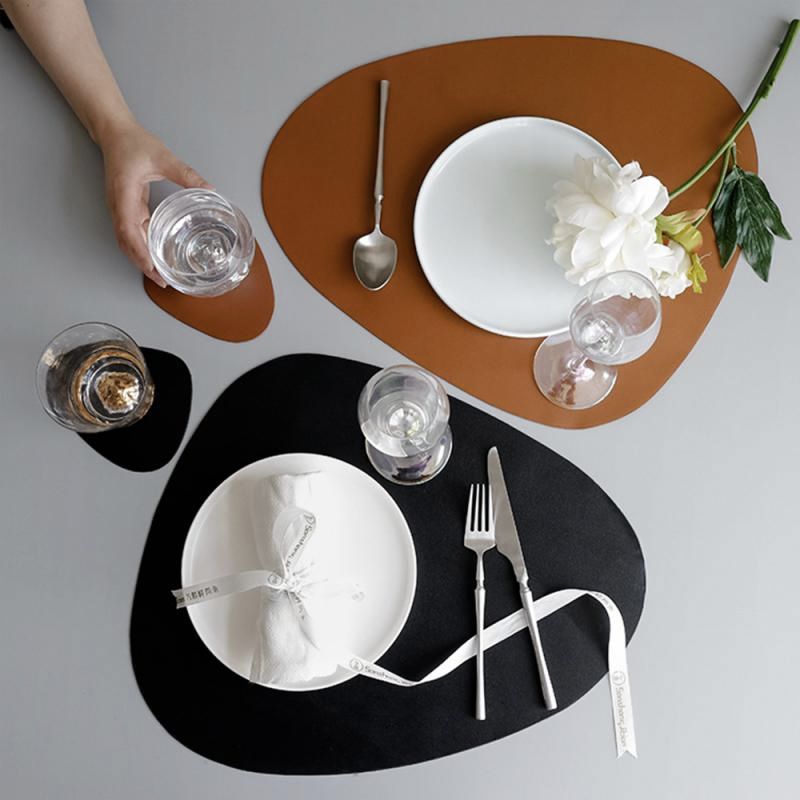 ✓ High-quality & eco-friendly PU leather material that will endure the test of time.
✓ Oval Nordic-style design that will upgrade the look of your table from ordinary to classy!
✓ Double-sided design; clear and delicate sides that are soft to the touch.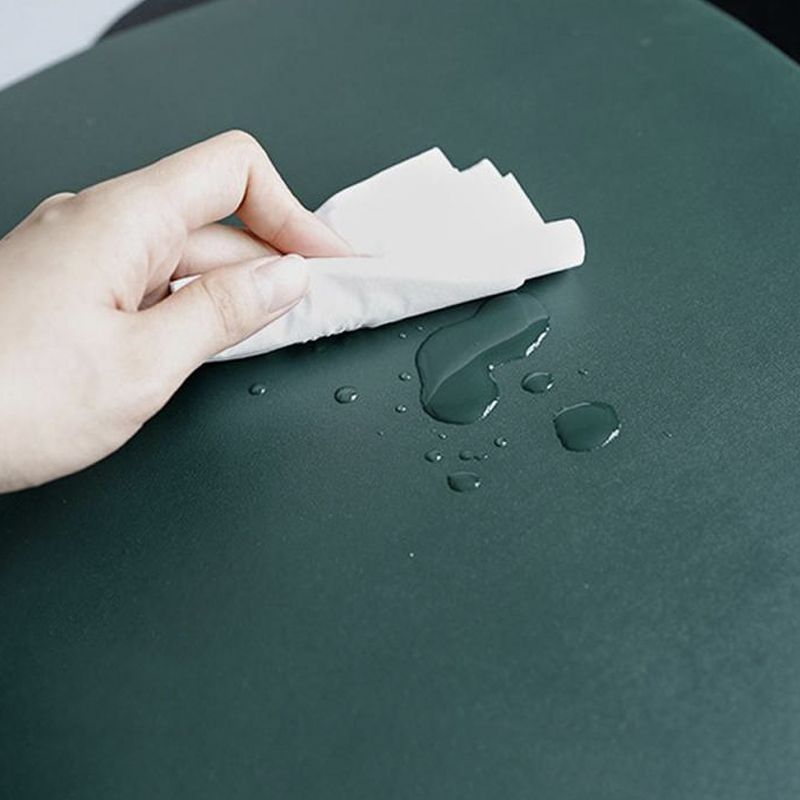 ✓ 2-size pieces; one leather placemat for a plate and one leather coaster for a cup, but you can always get more!
✓ Durable & waterproof so it will protect your table from spills, stains, mold, fading, heat, scratches, and extend its life.
✓ Multifunctional; it's suitable for dining tables, coffee shops, restaurants, hotels, or business offices (indoors & outdoors).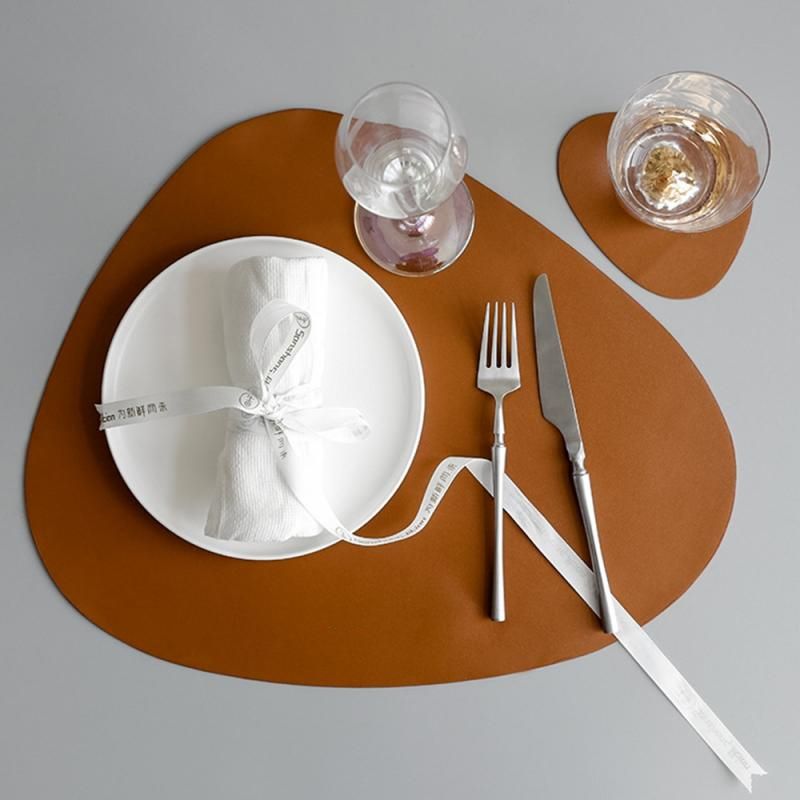 ✓ Easy to clean & will maintain a clean table for you every day.
✓ Easy to store or you can just keep it on your table after cleaning it.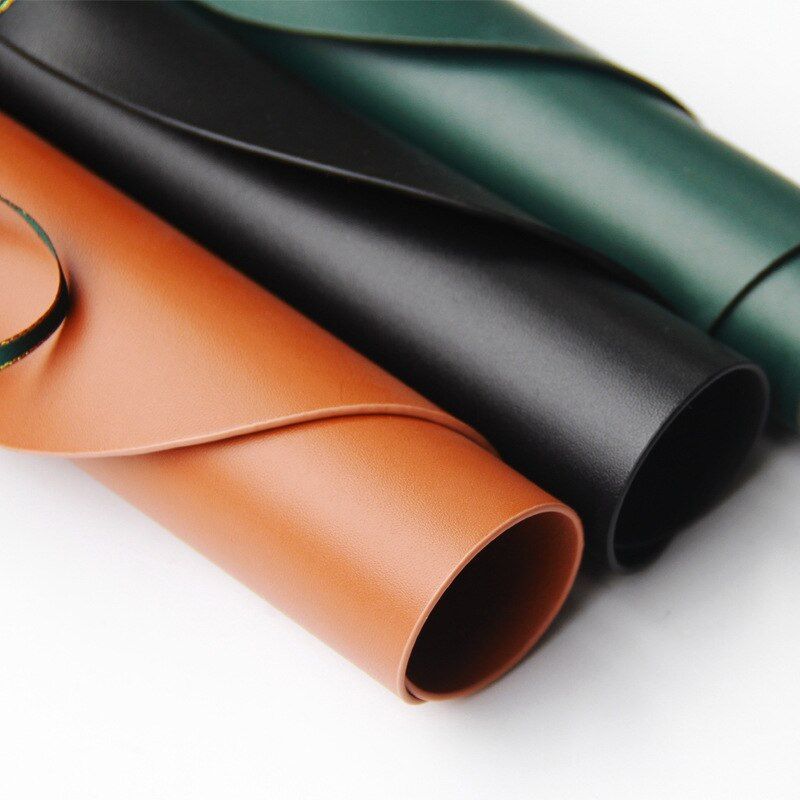 ✓ Specifications :
Material: PU Leather
Color: White, black, green, brown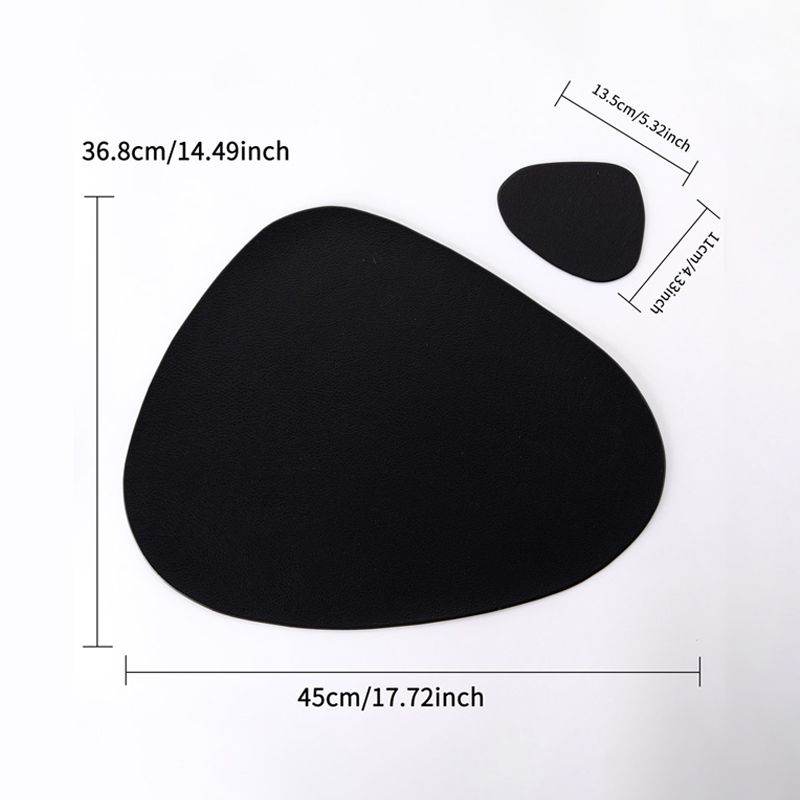 ✓  Package list :
1* Placemat
1* Coaster