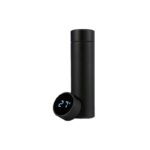 Smart Thermal Bottle
Every coffee or tea enthusiast loves to, at any hour of the day, drink his favorite warm blend. What they don't like is to burn their lips while tasting or sip a cold drink when they want it hot. And for this, the only solution is this Smart Thermal Bottle.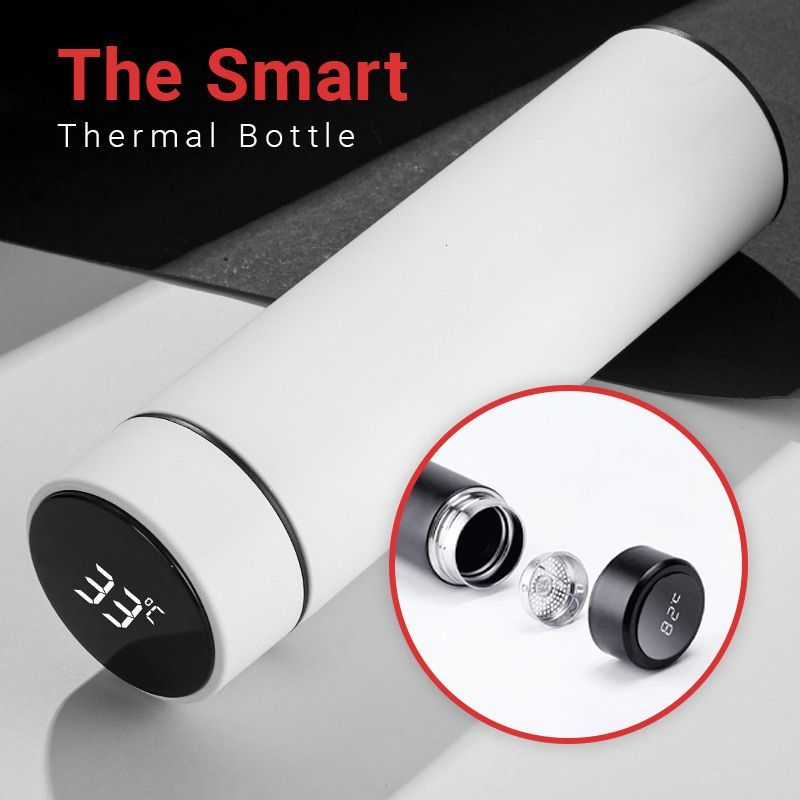 The Smart Thermal Bottle is a high-quality stainless steel bottle where you can store your coffee, tea, or water, and always know its temperature! That's right! The cover of the thermal bottle has a LED display that shows the interior temperature. It's as practical as just touch it with your finger, avoiding lip burns or cold shivers. Its thermal insulation performance can last up to 24hours without being hot to touch. With a 500ml/17oz capacity, you will always be able to stop the thirst. More than that, it's water, dust and rust- proof, so you can take it outside whenever you want.
Summer or winter, taking a walk in the city or a picnic in the park, exercising in the mountains or at the gym, your favorite drink will always be perfect inside the Smart Thermal Bottle.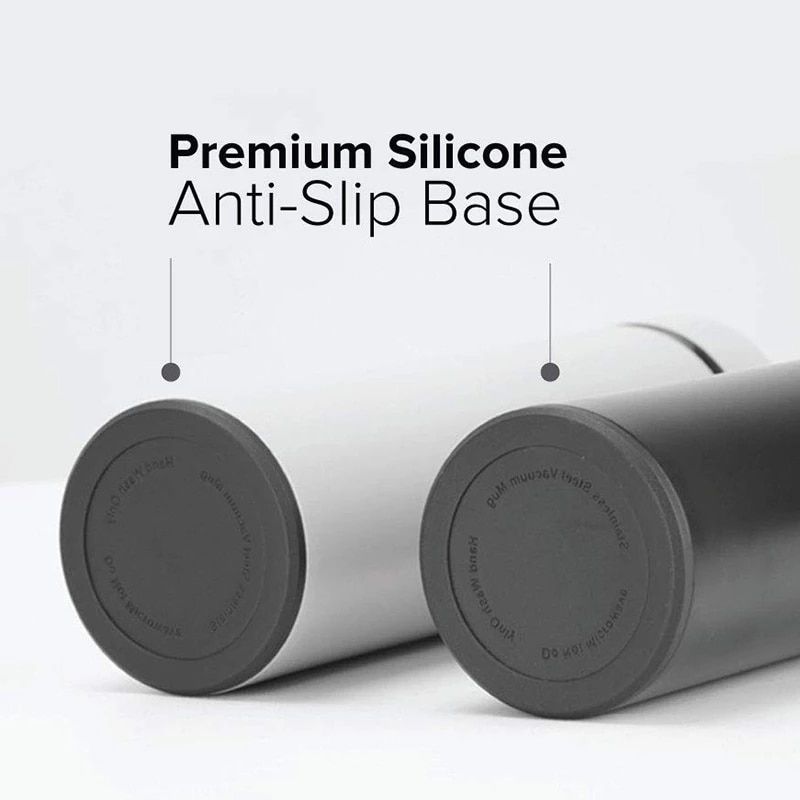 ✓  High-quality stainless steel water, dust and rustproof, perfect for indoor and outdoor usage.
✓  Cover with LED display showing inside temperature, to avoid burning lips or cold shivers.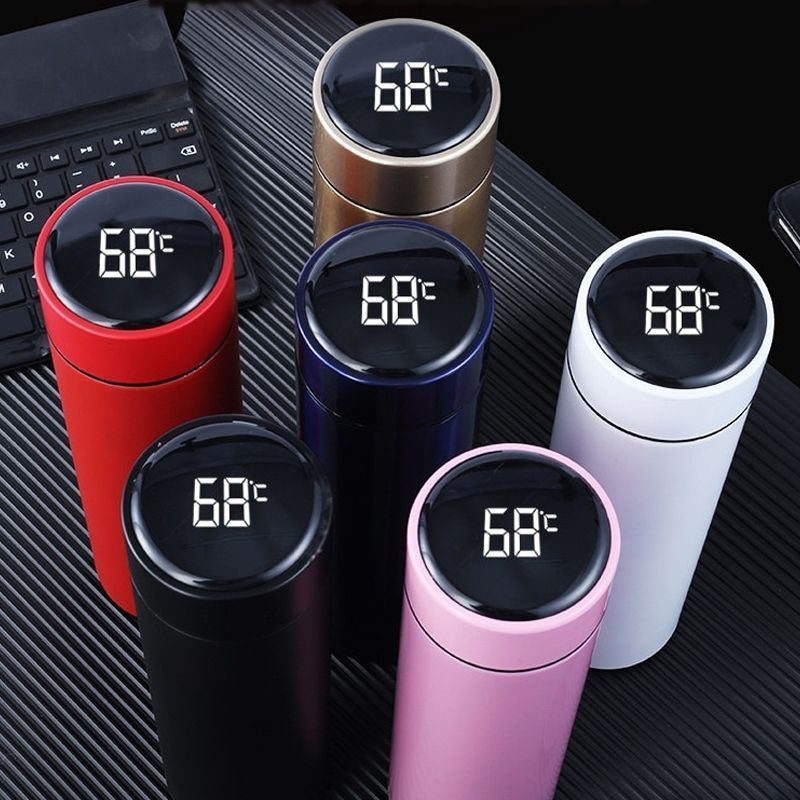 ✓  500ml/17oz capacity and thermal insulation performance up to 24hours, perfect for people who have to stay long hours far from home or office.
✓  Ideal for hot or cold drinks, depending on one's preference.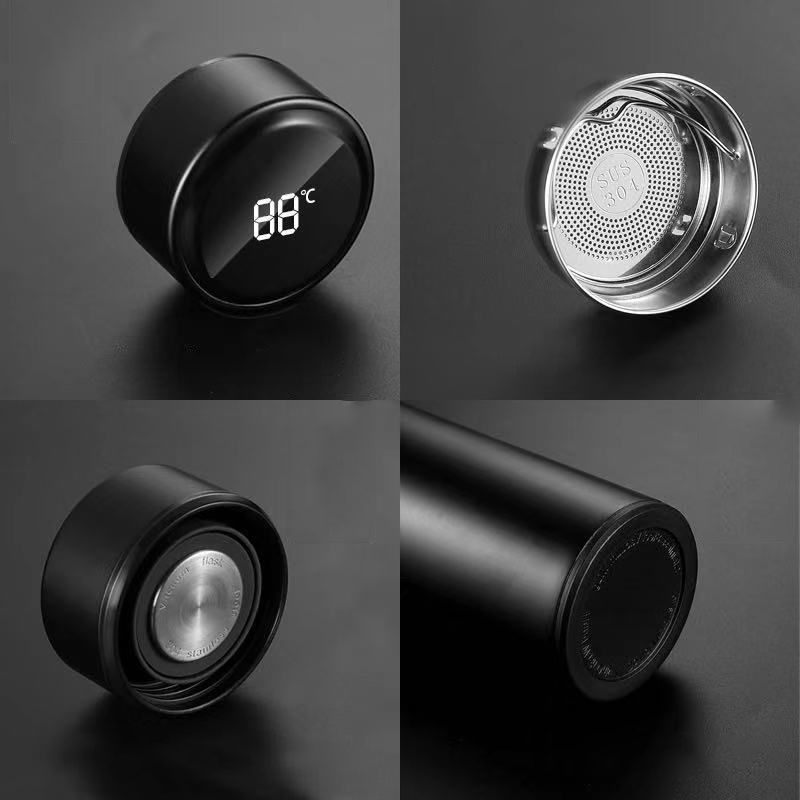 ✓  No sweating or hot to touch no matter what drink is inside.
✓  Can be used in a vast variety of situations, from traveling to sports or at work.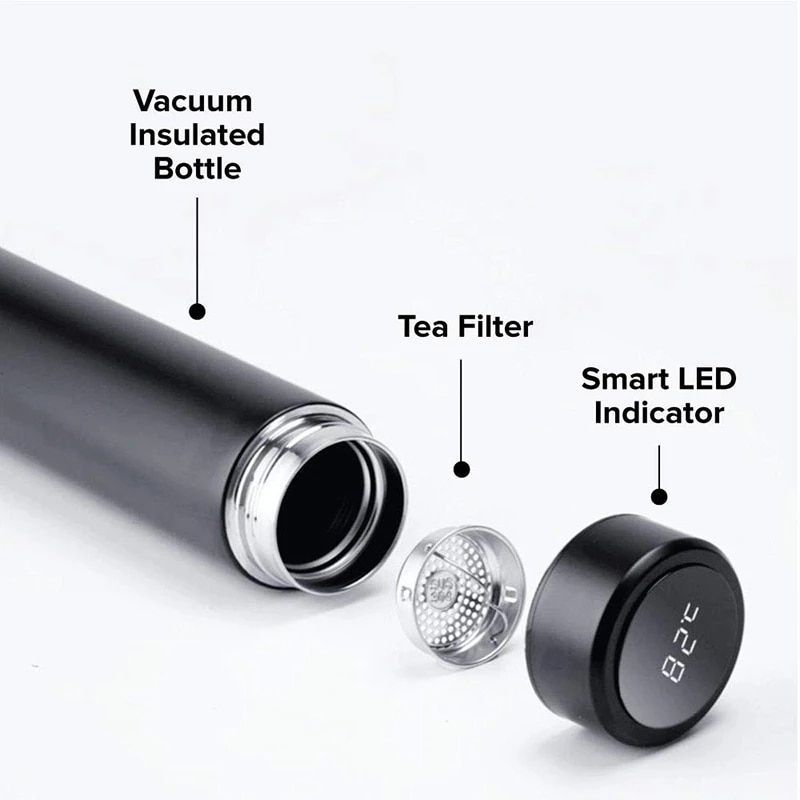 ✓  Specifications :
Material: 304 Stainless Steel
Capacity: 500ML/17OZ
Size: About 24×6.5cm / 9.4*2.5"
Battery Capacity: built-in 1100mA lithium battery
Waterproof level: IPX7
LCD Temperature display: HD display screen Celcius Display only
Thermal Insulation Performance: 12-24 hours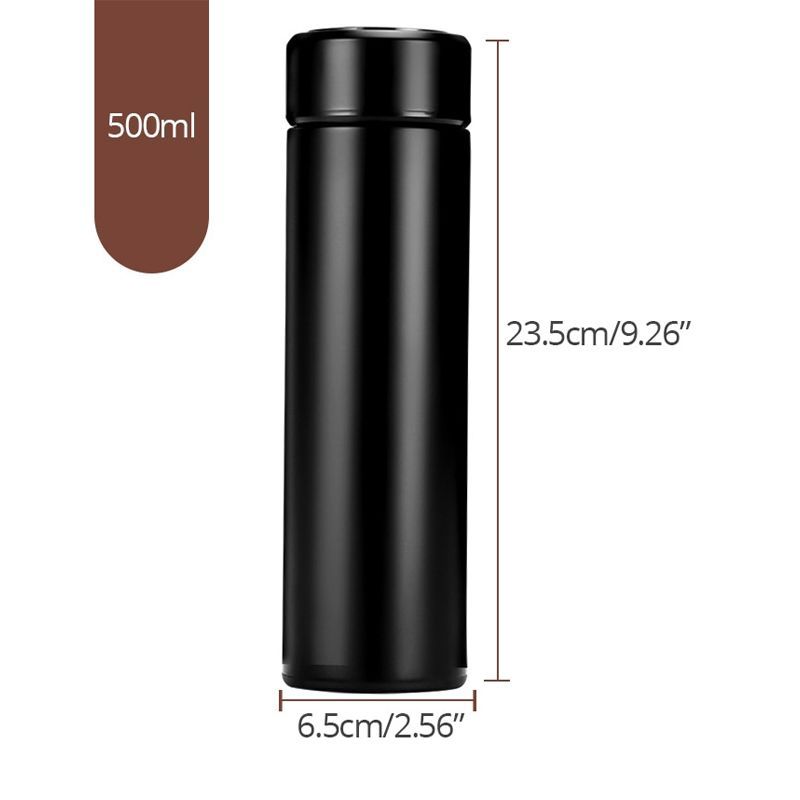 ✓  Package List :
1* Smart Thermal Bottle