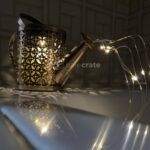 Starry Night Lamp
When you switch on the Starry Night Lamp, it will feel like a warm blanket is wrapped around your home – the vibe will instantly change from dark and gloomy to bright and dreamy. So snuggle up with a warm cup of tea and enjoy a starry night!
This Kettle-shaped light decor boasts warm white microdot LED lights, beautifully strung on its delicate copper wire, cascading from the kettle's mouth and lighting up your garden in enchanting lights. Create your own starry night, order the Starry Night Lamp!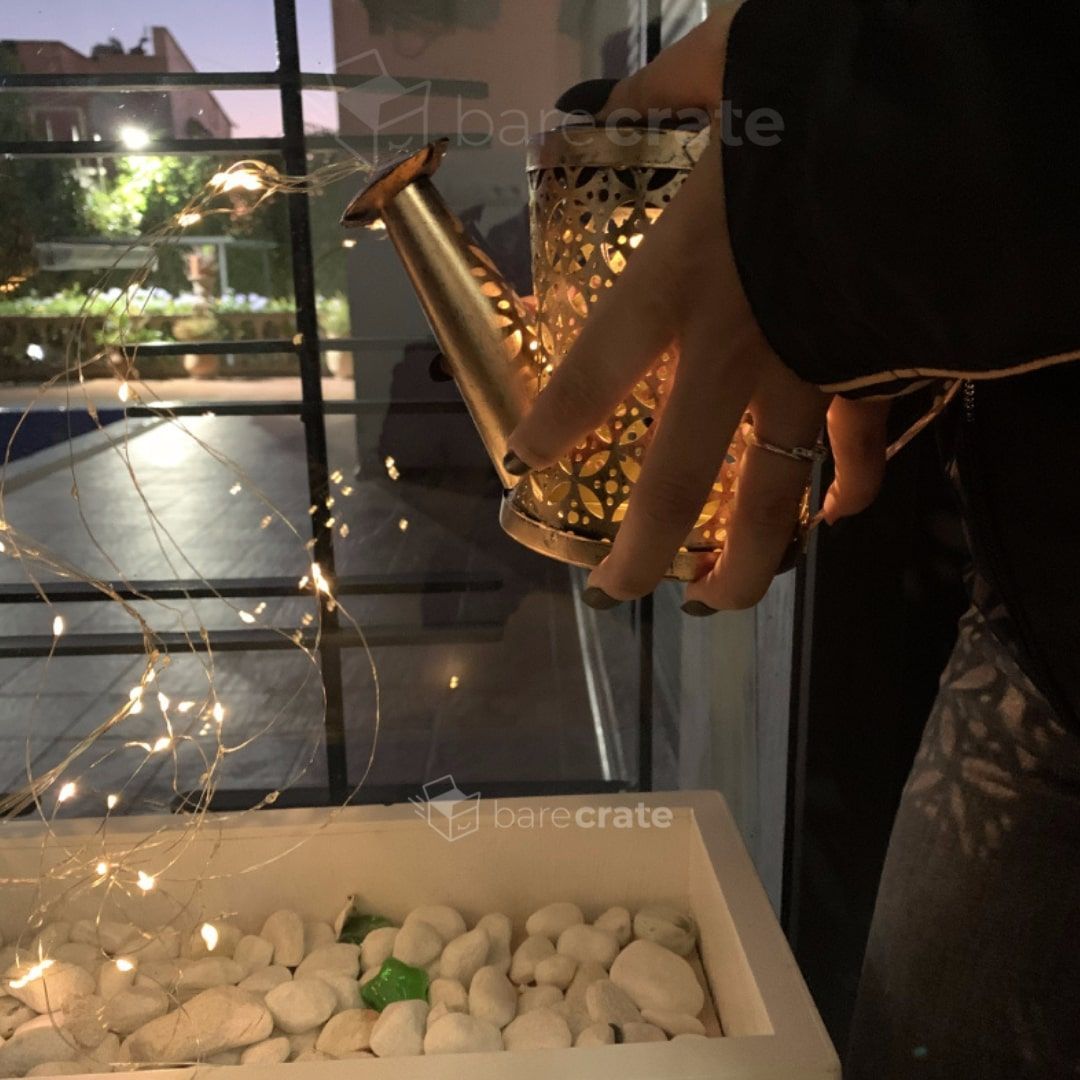 ✓ Warm white LED lights that illuminate your garden, lawn, or any part of your house, creating a romantic atmosphere!
✓ Strong & durable copper wire that holds the lights & allows them to move and beam like stars when it's breezy outside!
✓ Powder-coated steel & Built-in button battery power.
✓ Interior hook that keeps the battery pack dry and safe.
✓ Easy to disable and assemble so even if you're moving out you can easily install it in your new home!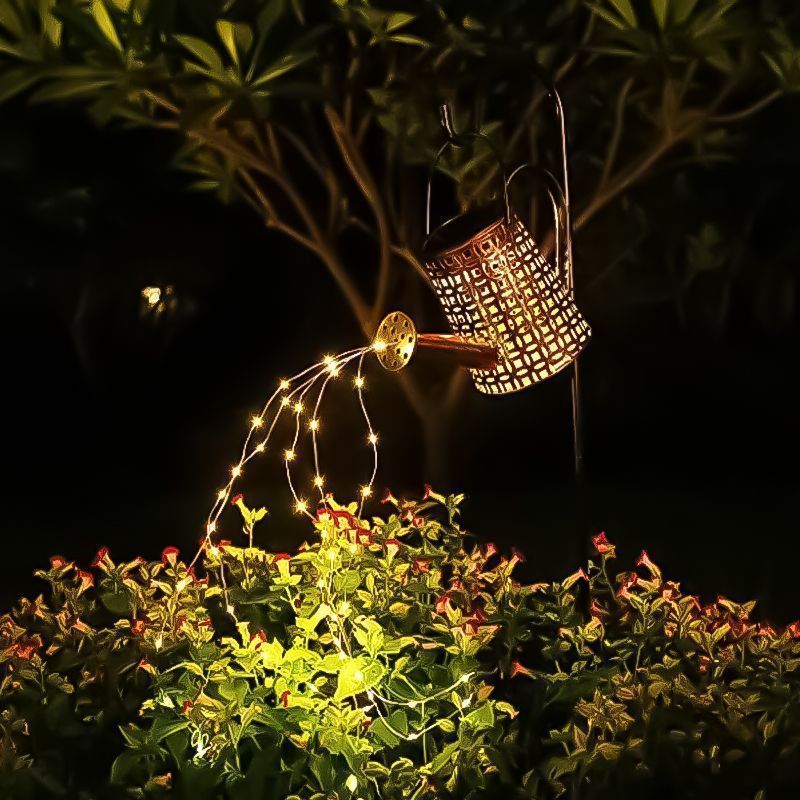 ✓ Specifications :

Material: Metal
Color: As shown in images
Weight: 750.00g
Kettle size: 28cm/11in*25cm/9.8in
Total length of LED light: 88cm/38in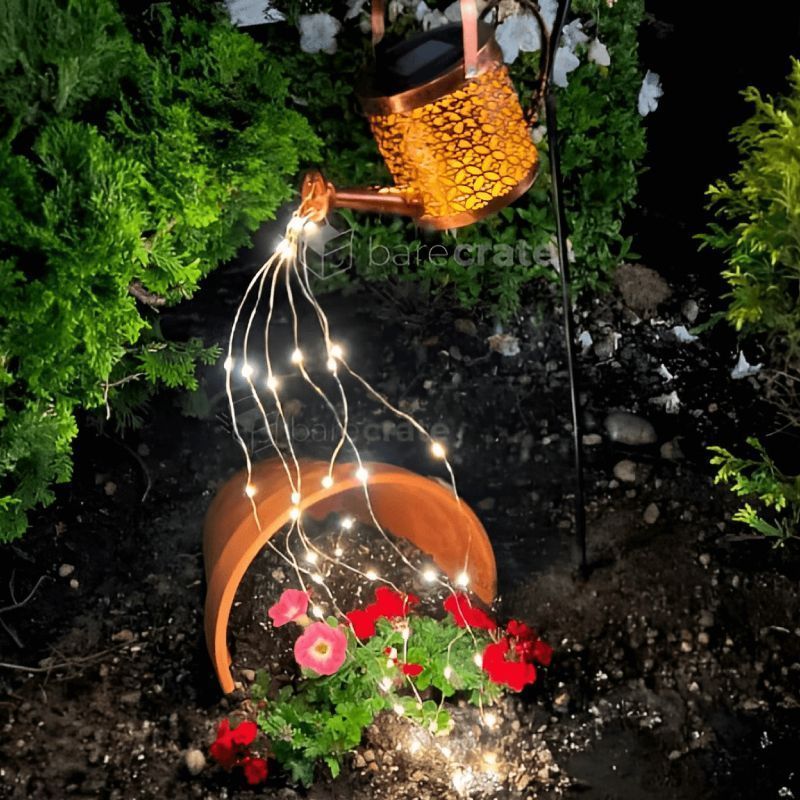 ✓ Package list  :

1* Sprinkler
1* LED light