We all know how frustrating and stressful it is when your battery starts beeping its death notes while you're at a big outdoor event, eating out in a restaurant, visiting a friend, or somewhere where the possibility of outlets is moot.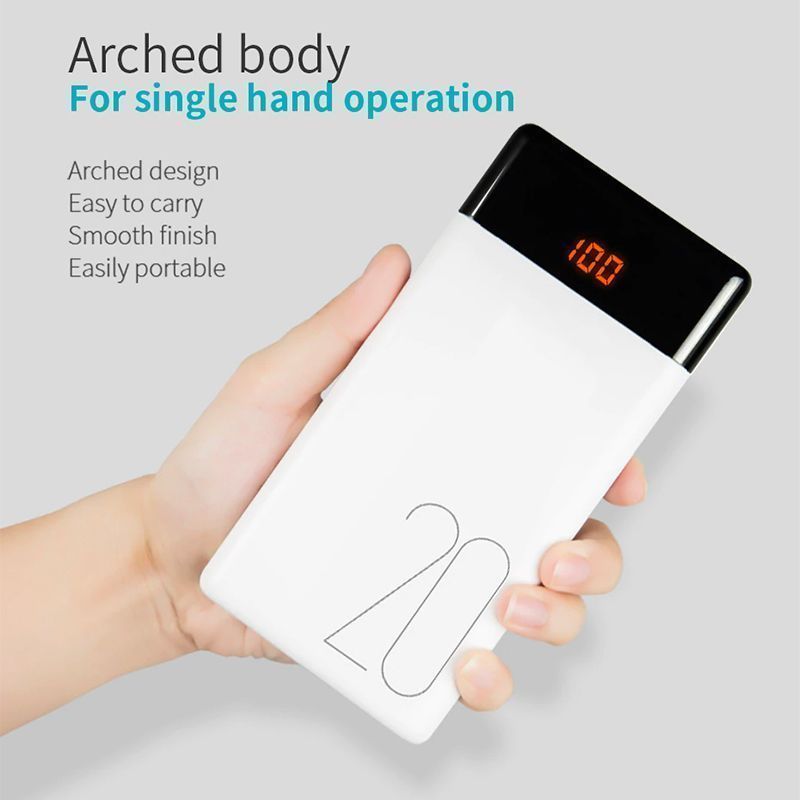 As the world we live in gets more cluttered, it becomes extremely important to make those tedious parts of life easier than ever. So, having an extra battery on hand can dramatically reduce your stress. Even better, a portable battery that will keep you charged and ready at all times.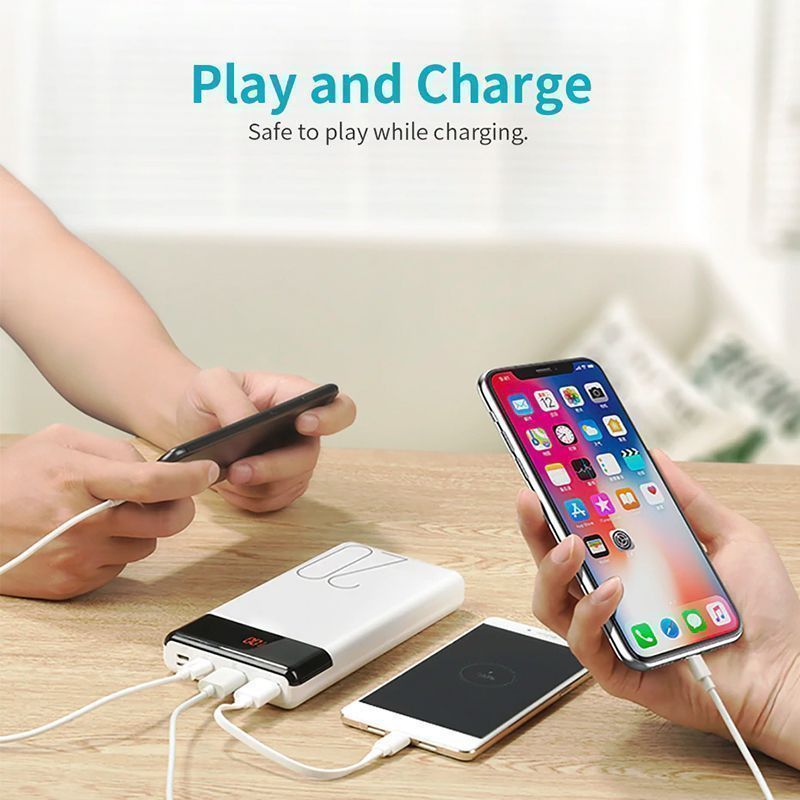 With this portable and lightweight power bank, you don't have to look around for outlets! It features broad device compatibility and a real capacity of 2000 mAh, which offers fast charging speed. It's also super easy to use. All you have to do is plug in, charge, and be ready for action. It's perfect for Long Car Rides, Flights, and Other Trips
Get yours now! Once you have it, you'll wonder how you ever got by without it.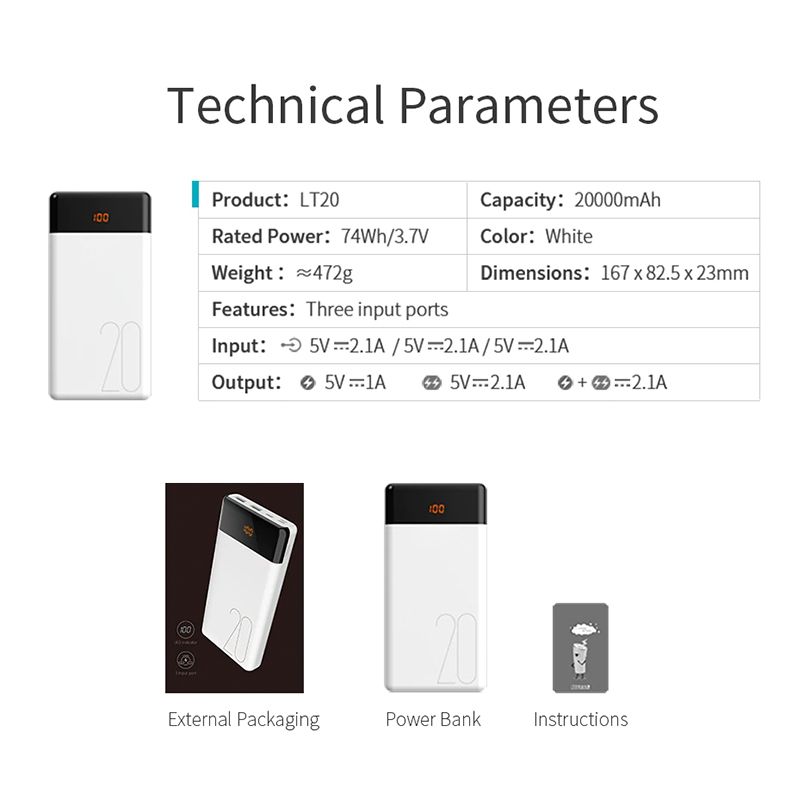 ✓  Smart LED digital screen, which displays a precise battery percentage.
✓  Compact & portable device, which features a super compact size of 5.7 x 2.7 x 1.1 inches, making it easy to carry.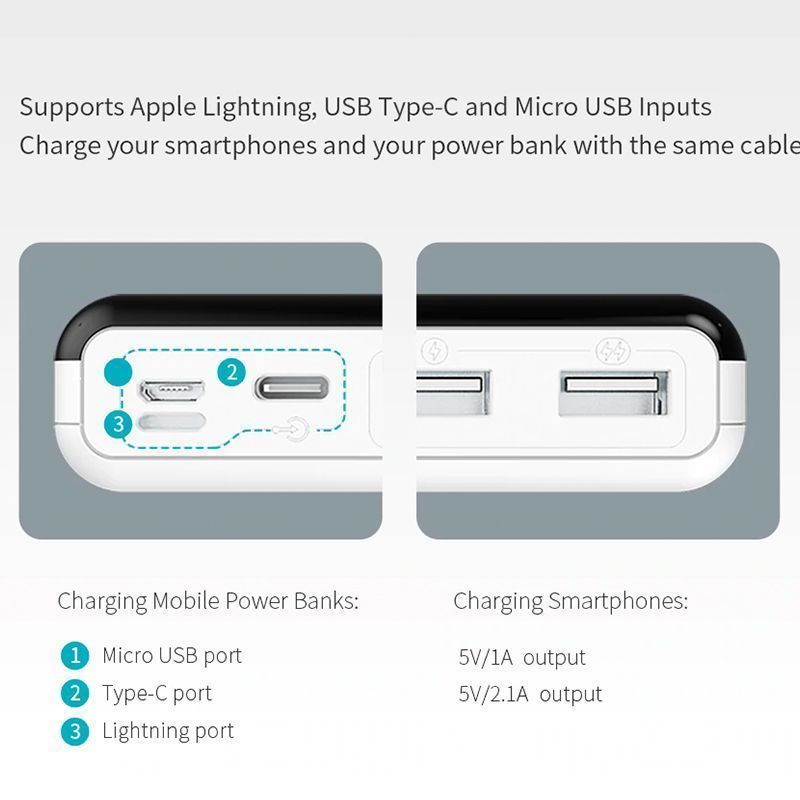 ✓ 3 Inputs & 3 Outputs allowing you to enjoy the high convenience of recharging this power bank with any of these 3 widely used cables and 3 USB outputs that can charge 3 devices simultaneously at maximum speed.
✓  Sufficient Power: The 20,000mAh capacity gives almost 5 charges to iPhone XR, 8 full charges to iPhone 8, 4 full charges to Samsung Galaxy S10, or 2 full charges to Nintendo Switch.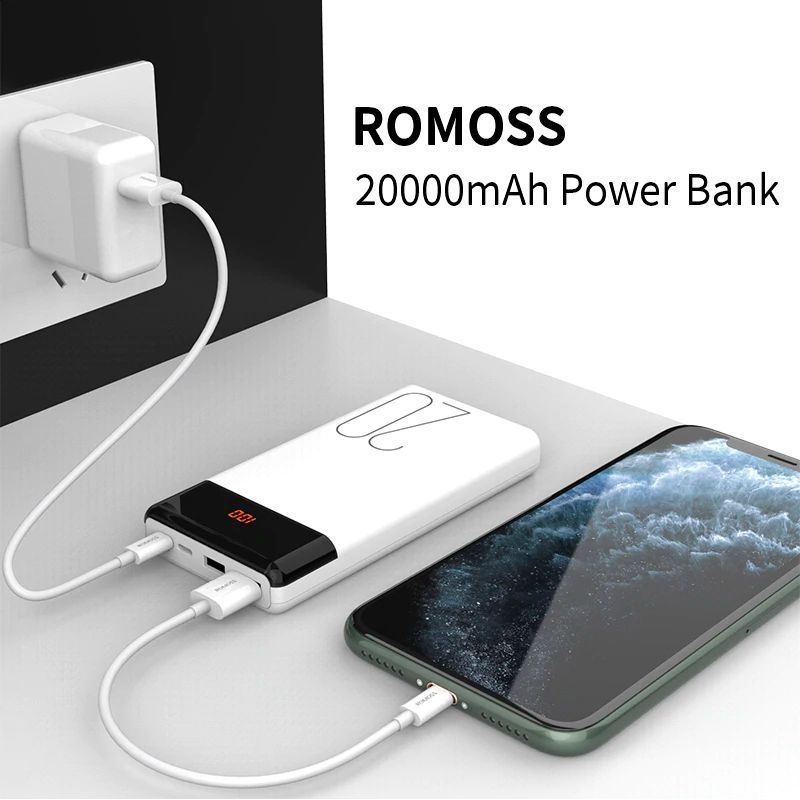 ✓  Specifications :
Size (LT20): L16.7CM*8.25CM*H2.3CM
Size (LT20PS): L14.5CM*6.9CM*H2.9CM
Weight (LT20): About 472g
Weight (LT20PS): About 445g
Color: White
Capacity: 20000mAh
Output: 5V 1A/5V 2.1A
Input: 5V/2.1A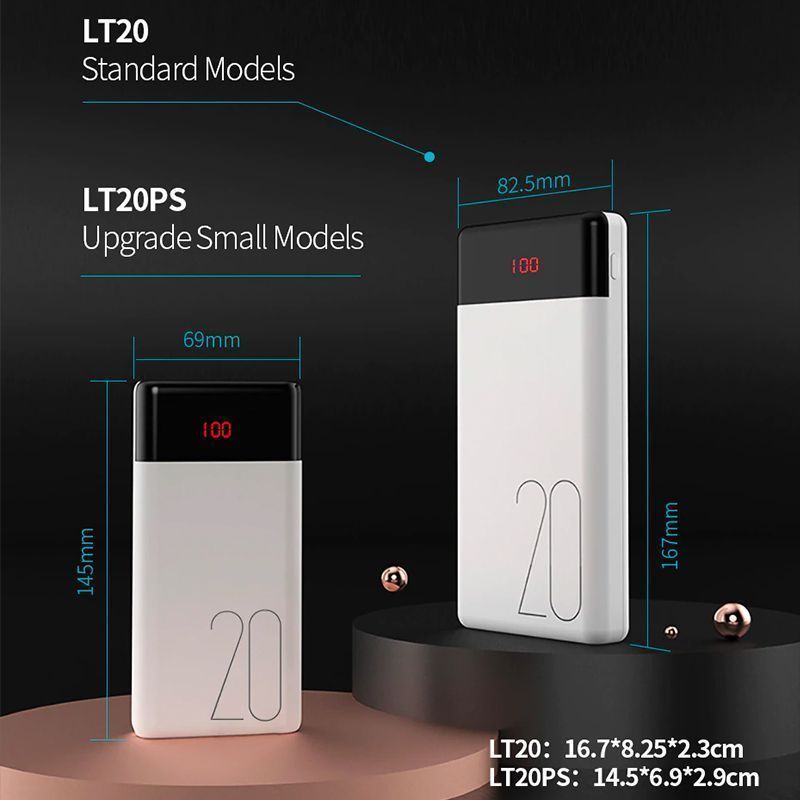 ✓  Package List :
1 x Romoss LT20 20000mAh power bank with retail box
1 x Cable (please pay attention to, LT20 with the cable, but LT20PS without cable )
1 X Use Manual