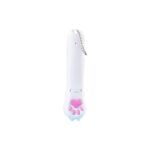 LED Flashlight Cat Toy
Nothing is scarier than a bored cat! When your cat is bored, it will mop around the house, knock things over more, pull its hair out from irritation, and even start fights with other pets and with you!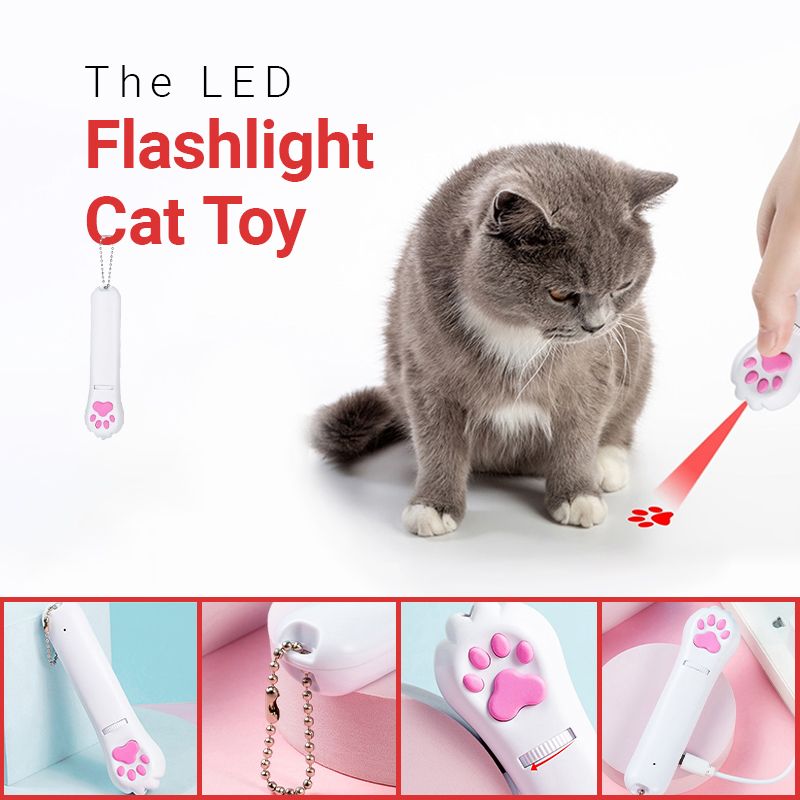 If you want to save your cat and yourself from disaster, you should consider the LED Flashlight Cat Toy! Cats love fun, so this LED flashlight cat toy will keep your cat stimulated, bring back its playfulness, and help you bond together! Whip out the laser pointer, and your cat will be ready to pounce and chase it in seconds. P.S. Don't worry, it's super safe.
Be an exemplary cat parent, order the LED Flashlight Cat Toy Now!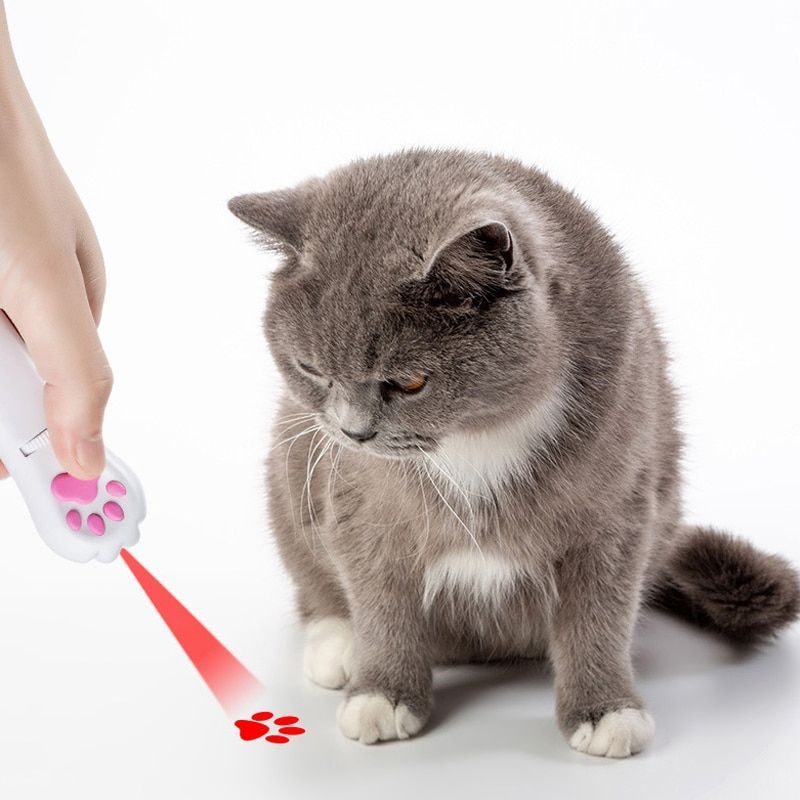 ✓  USB rechargeable LED Flashlight that allows you to play with your cat anywhere, anytime.
✓  LED light laser with adorable & fun multi-patterns that your cat would love to chase all day!
✓   Shock-resistant function which protects against shocks/vibrations, making it super safe for use.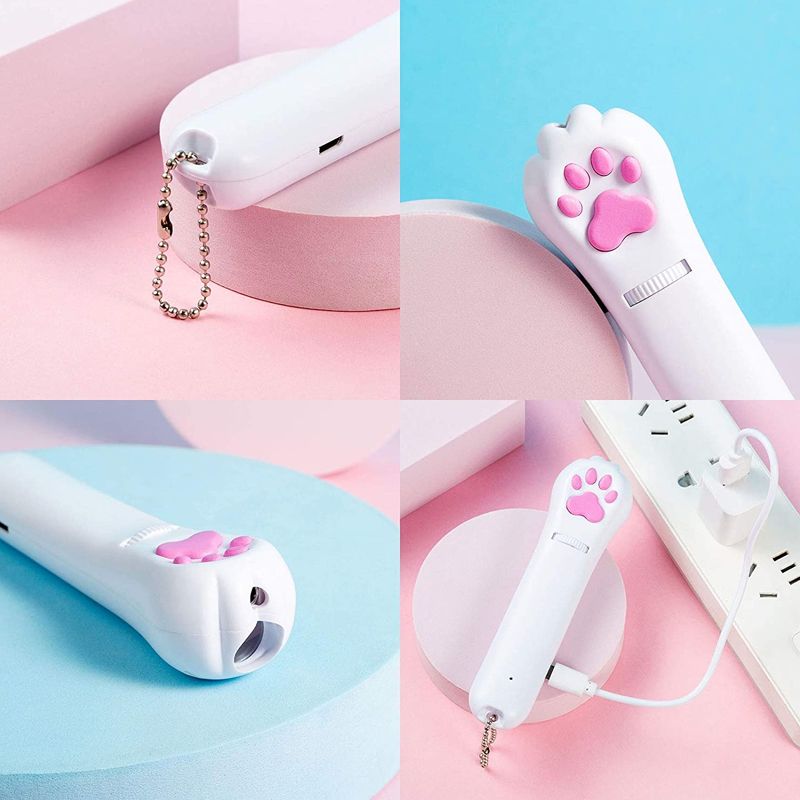 ✓   Green Red UV Light with a 50m lighting distance that lets you play with your cat in the comfort of your own couch or bed.
✓  Smooth high & low switch mode, making it easy to turn on/off to tease your cat!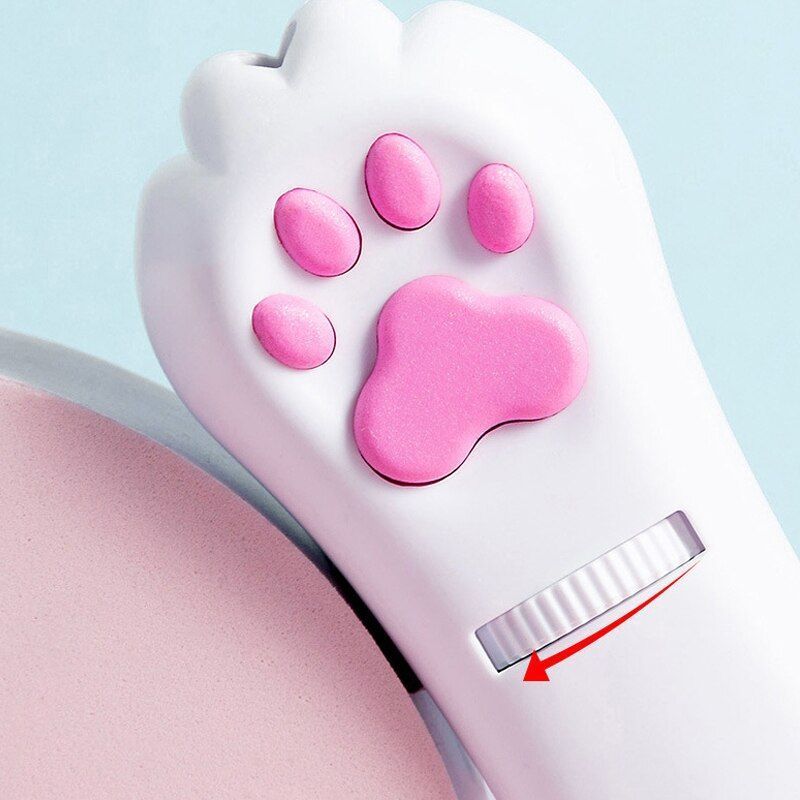 ✓   Non-adjustable focal length but high-quality LED+UV beads model that won't bore or confuse your cat!
✓  Great gift idea for friends with pets or your children to play with your family cat!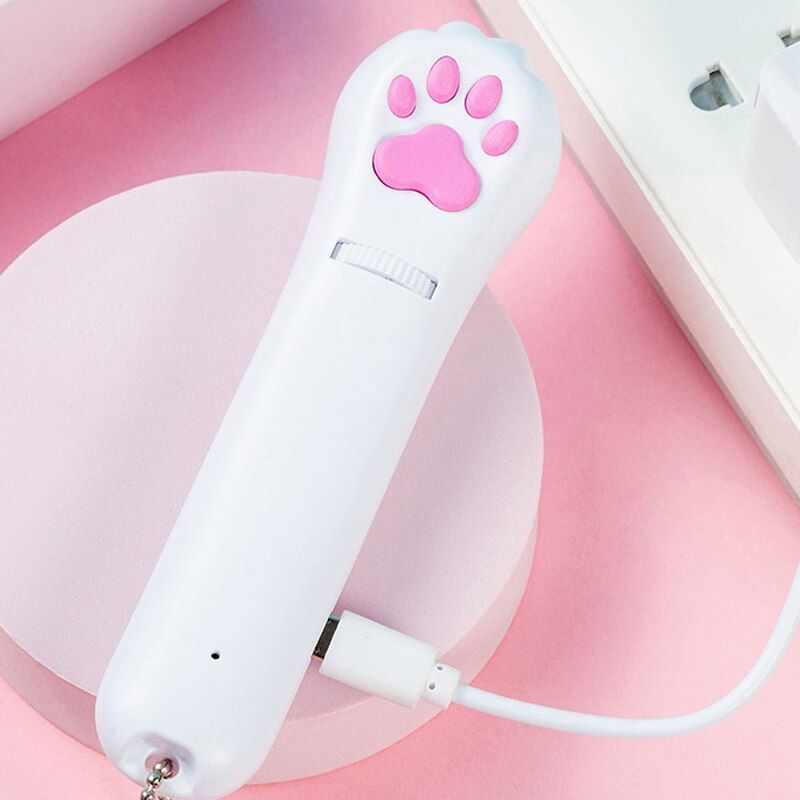 ✓  Specifications :

Support Dimmer: 2-4 files
Light source: LED bulbs
Wattage: 1W
Lighting Distance: 50 m
Color: White
Waterproof: No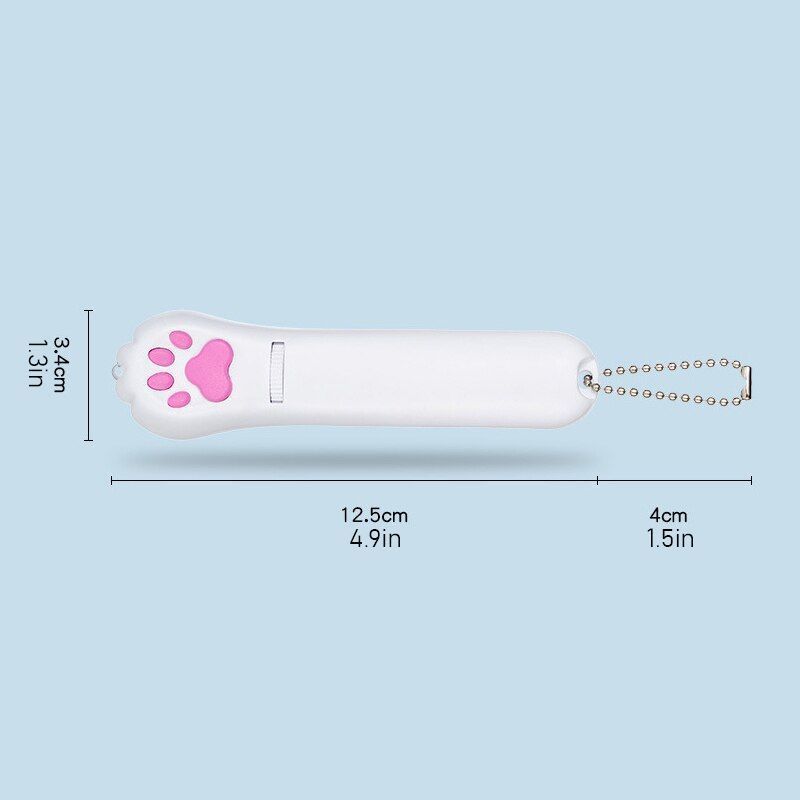 ✓  Package :

1* LED flashlight toy
Now watch your little furball become livelier and happier!