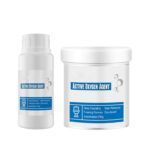 Active Oxygen Cleaning Deodorant Powder
Yellow toilet bowl, bathroom sink? Fogged glass and discolored plates? Check out the latest and fastest solution, the Active oxygen cleaning powder — a powerful cleaning, antibacterial deodorization, and curing glaze.
This powder instantly dissolves stains, grease, hair, paper, and soap scum that clog drains, making your toilets and sinks sparkle again. Using a powerful combination of active oxygen and potent cleaning agents that target and break down stubborn substances, it eliminates odor-causing bacteria, ensuring they can't multiply in hidden corners, making your home clean and fresh-smelling, and your old kitchenware such as wine or tea-stained cups or plates look brand new!
✓ Powerful Cleaning: The active oxygen formula effectively dissolves stubborn substances like grease, hair, and soap scum, leaving your surfaces sparkling clean.
✓ Odor Elimination: It eradicates odor-causing bacteria, keeping your home smelling fresh and pleasant.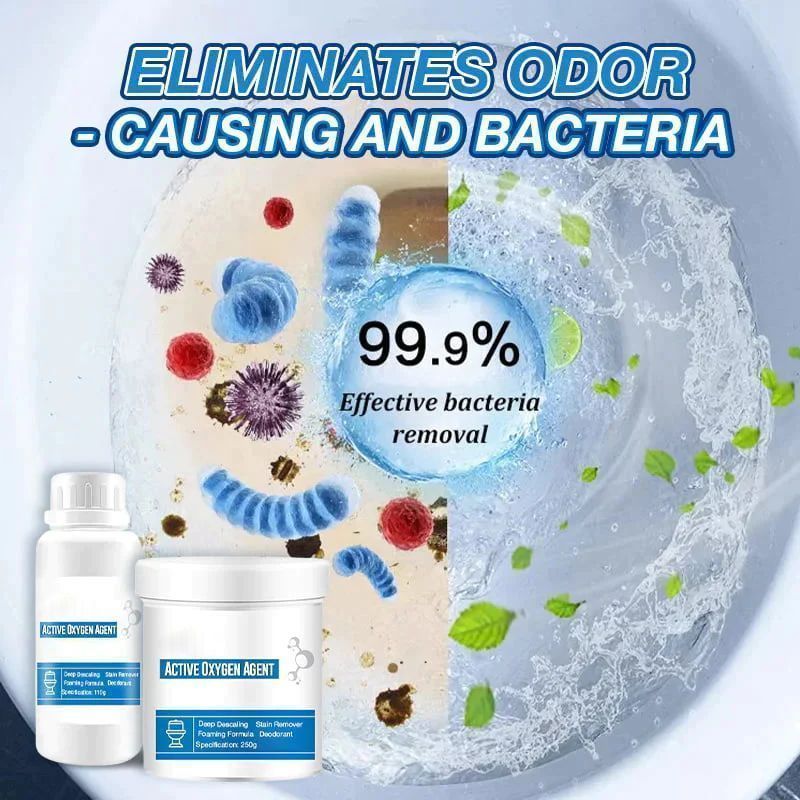 ✓ Safe to use: From toilets and sinks to kitchenware and tiles, you can safely use this powder to clean a variety of surfaces.
✓ Prevents Build-Up: Regular use of this product prevents the accumulation of grime and organics, making future cleaning tasks easier.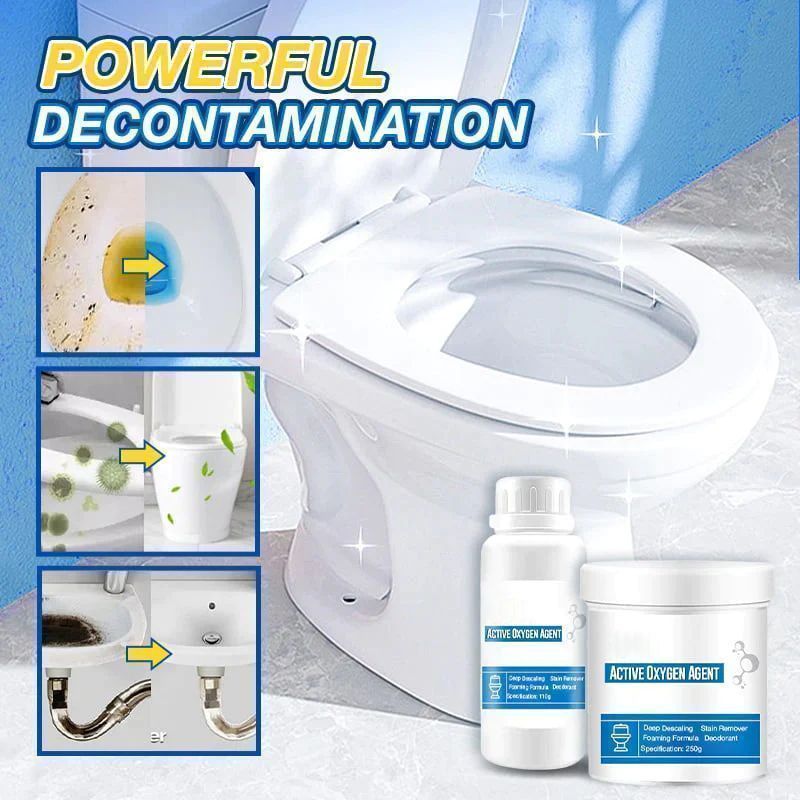 ✓ Safe to Use: The gentle formula ensures it won't damage your toilet glaze or pipes and is harmless to humans, allowing you to clean confidently.
✓ Fresh Scent: Leaves your bathrooms, kitchen, and any area it is used in with a refreshing scent, enhancing the feel of cleanliness.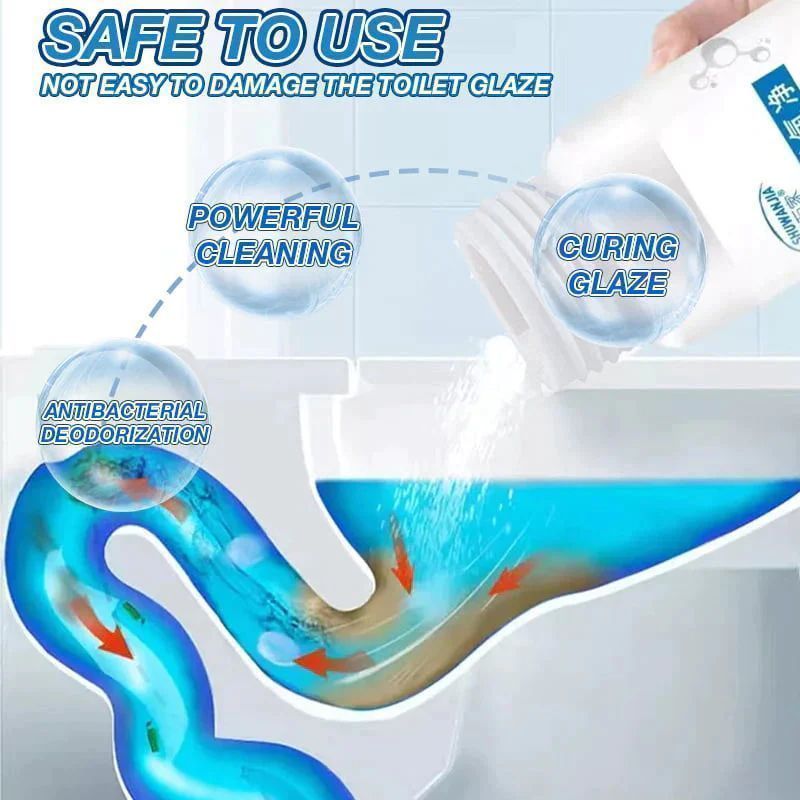 ✓ How to use it:
Pour a generous amount of the cleaning agent directly into the toilet, sink, drain, or onto the surface you wish to clean.
Allow the agent to sit for a few minutes to let the active oxygen work its magic, dissolving and breaking down the stubborn grime.
For drains, rinse with plenty of water after the wait. For surfaces like sinks, toilets, and tile walls, scrub lightly if needed, and then rinse thoroughly.
Repeat the process if necessary.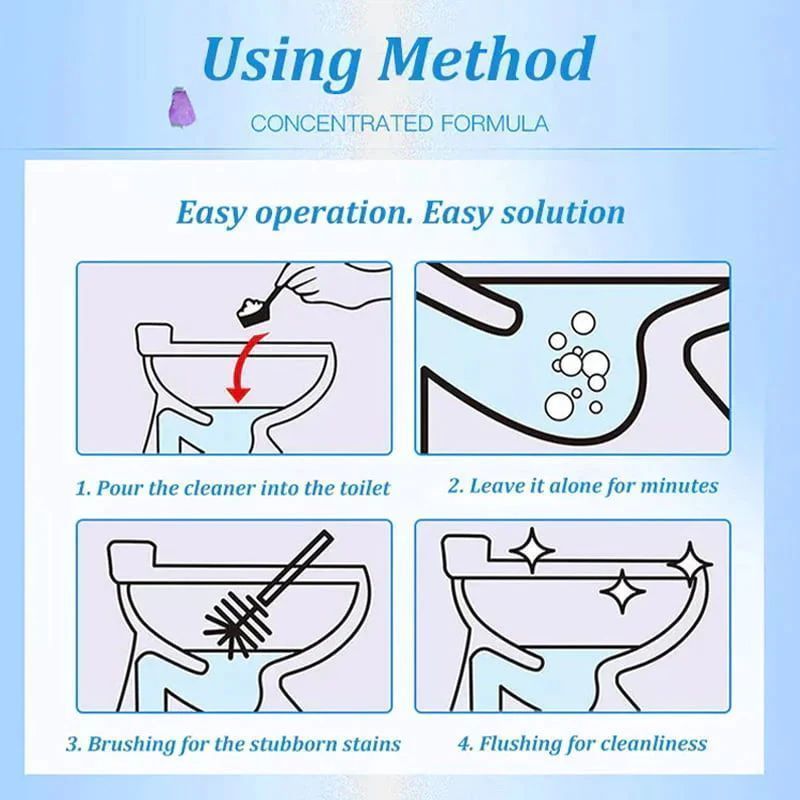 ✓ SPECS
Weight: 250g, 110g
Color: Blue powder grain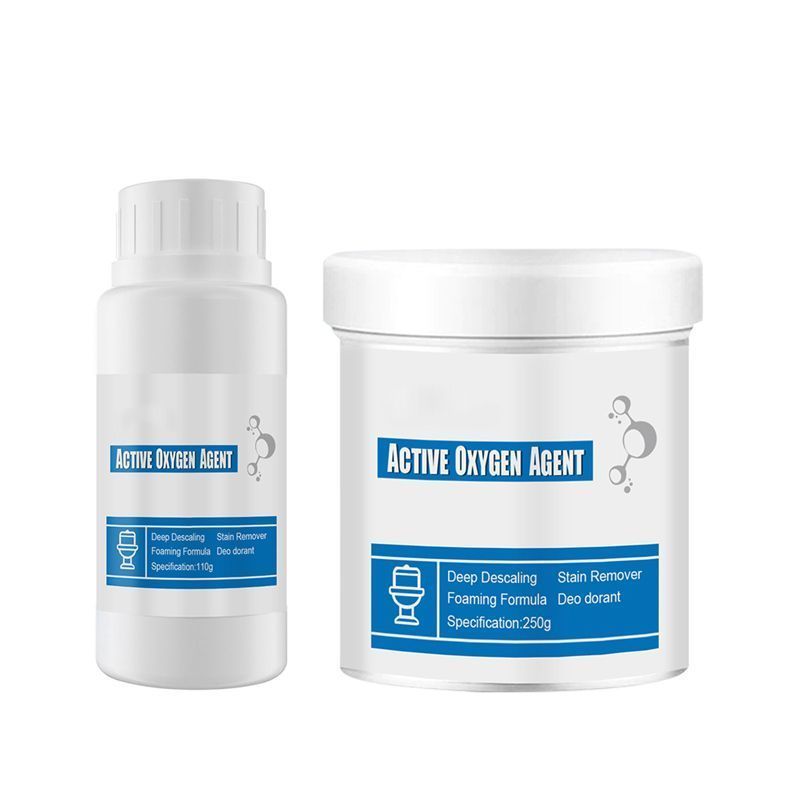 ✓ Package
1 x active oxygen cleaning powder