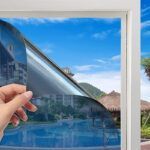 Anti-UV Privacy Window Film
Want a simple, elegant solution to maintain your privacy, reduce sun glare, and enhance your home's aesthetic all at once? The Anti-UV Privacy Window Film is exactly that.
During the day, this aesthetic easy peel-and-stick film provides superior privacy protection by creating a mirror-like effect on the outside while letting you enjoy the natural daylight. However, remember to draw your curtains during the night as the mirror effect reverses when it's brighter inside than outside.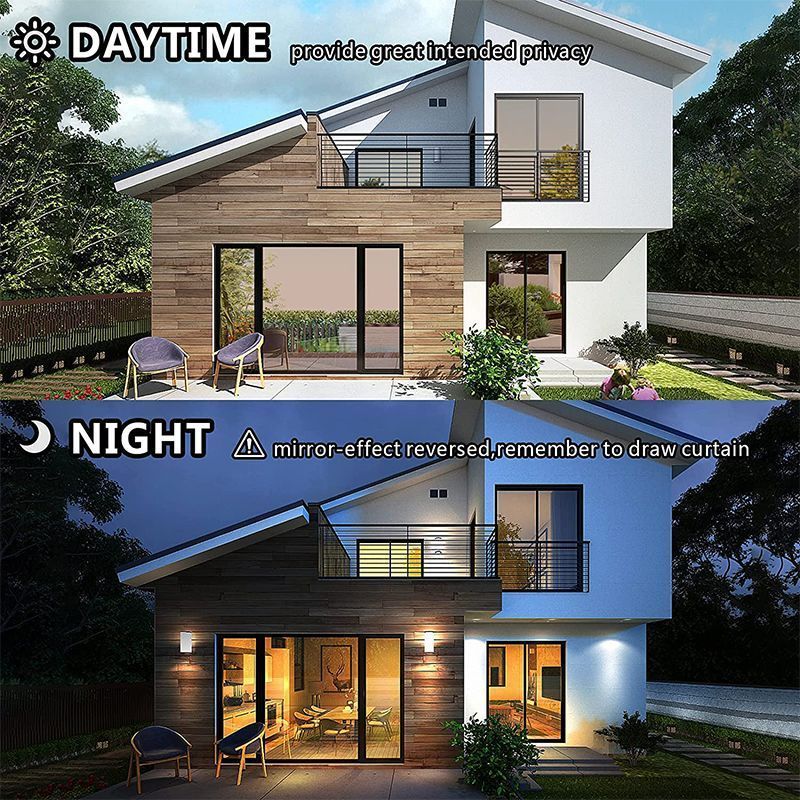 Not only does it maintain your privacy, but our film also acts as an effective sun glare shield, blocking out 90% of infrared rays. This way, you can work, relax, or watch TV in comfort without the annoyance of sun glare.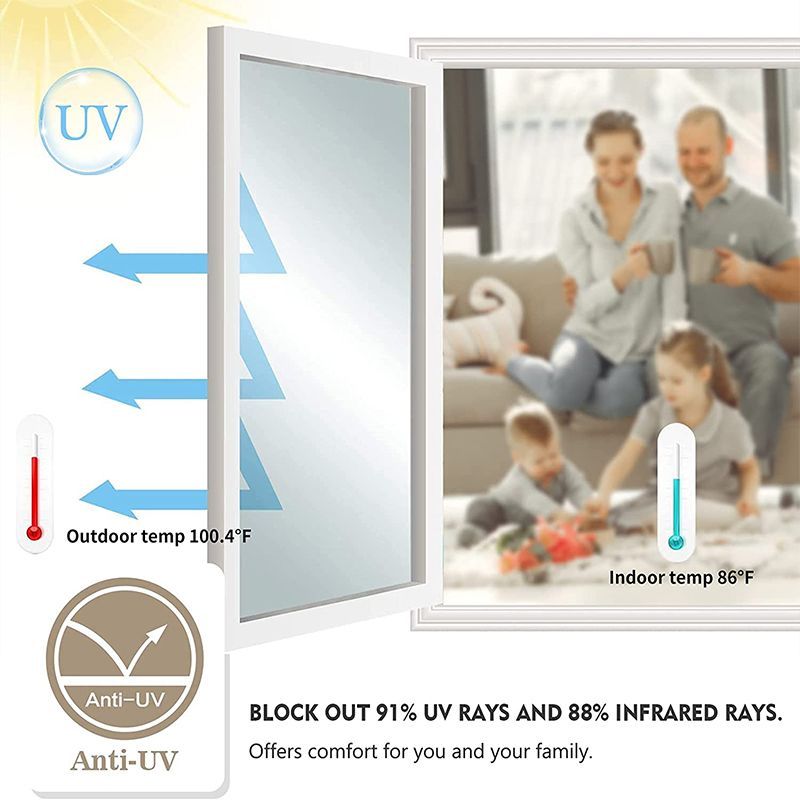 ✓ Heat Insulation & Energy Saving: Blocks out 90% of infrared rays, retaining heat in winter and repelling it in summer to reduce heating and cooling costs.
✓ Non-Adhesive Static Cling: Uses a glue-free design for easy installation without any chemical release.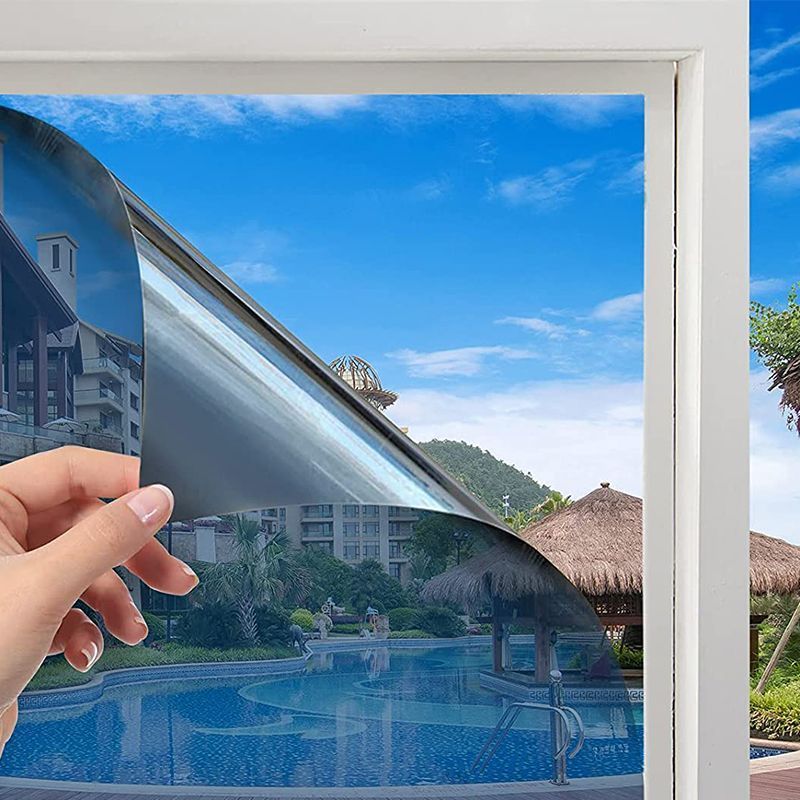 ✓ Daytime Privacy Protection: Provides great privacy during the day with its mirror effect on the outside.
✓ High Quality & Durability: Comes with a thickness of 0.15mm, an anti-scratch surface layer, and is resistant to friction, fading, and blistering.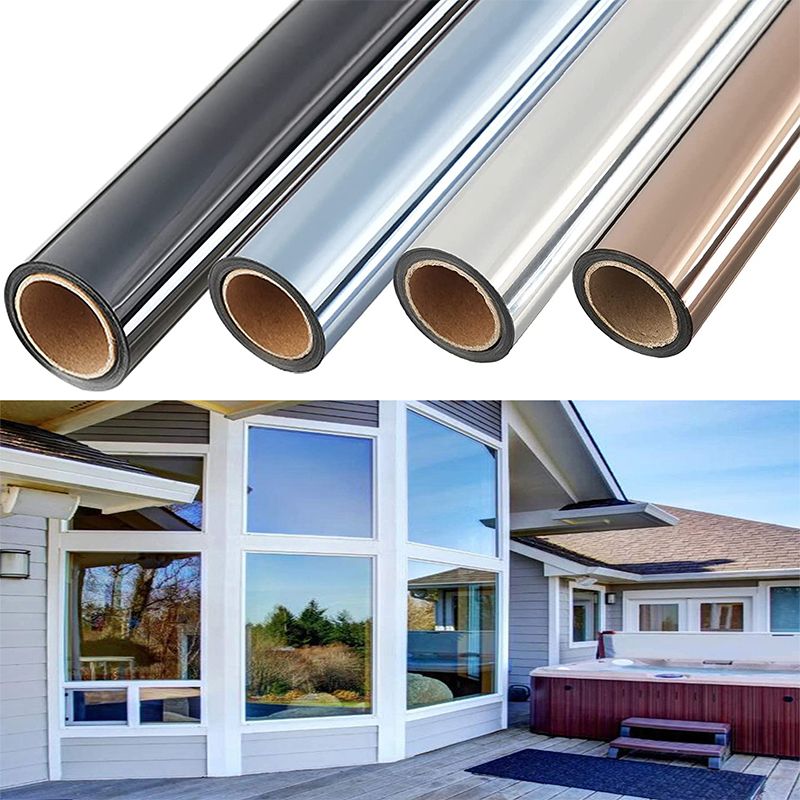 ✓ Easy to Install & Remove: Just clean the window, apply a soap/water mixture, and position the film. It can also be easily removed without leaving stains on the glass.
✓ Available in Multiple Sizes: Comes in various sizes to perfectly fit your windows.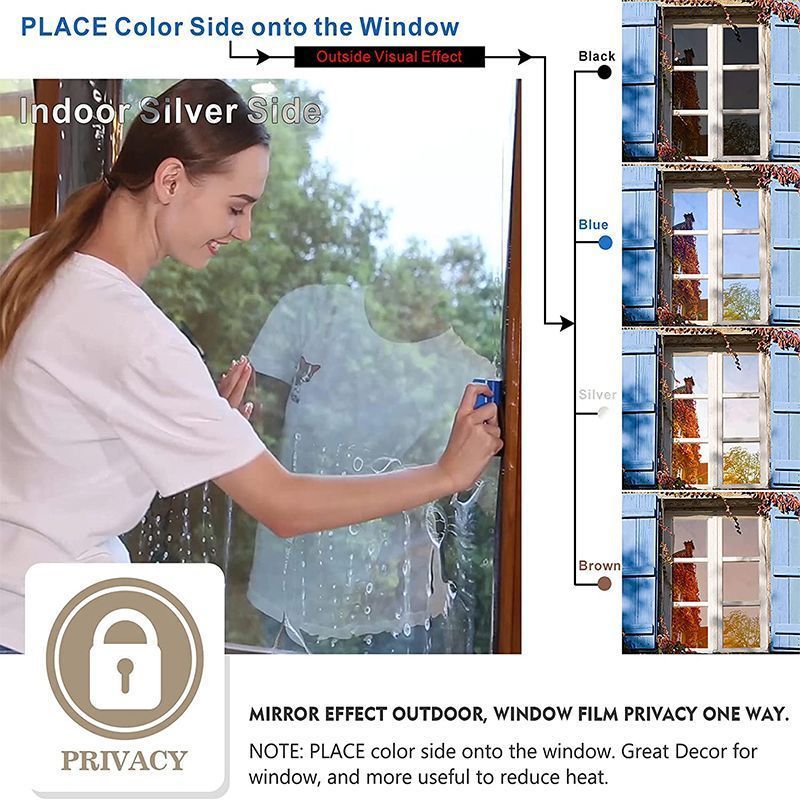 ✓ SPECS
Material: PVC
Color: Transparent Black
Size: 50×500 cm / 20×197 inch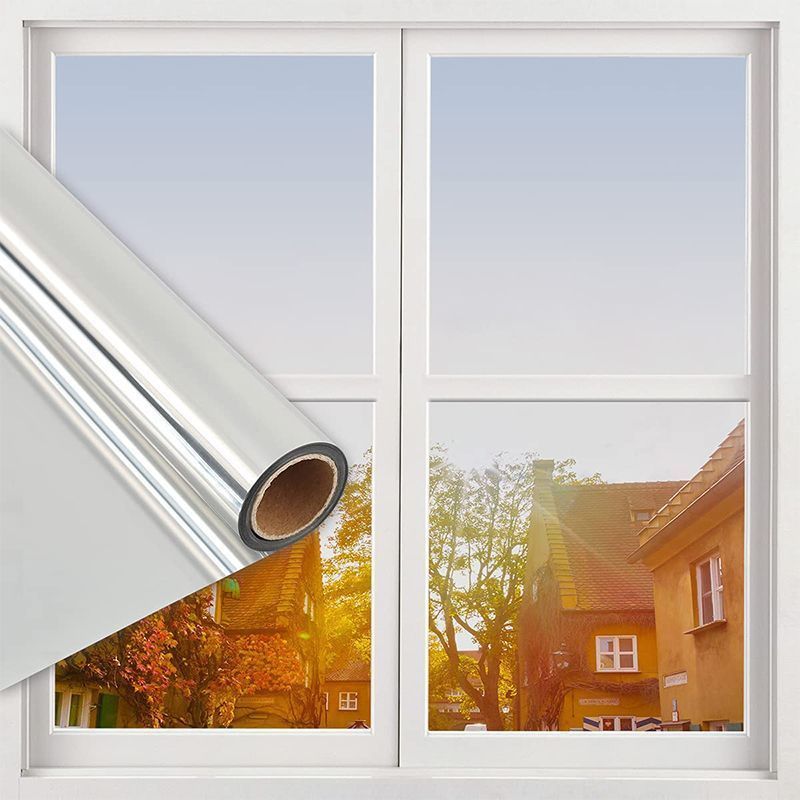 ✓ Package 
1 x privacy window film