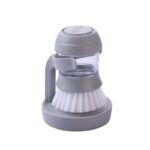 Soap Dispenser Dish Brush
Do you ever struggle to clean the crust and food residue from your usual sponge? Those lingering cramps create the ideal environment for bacteria to breed, which will soon stick to your plates and glasses, leading your loved ones to develop unexpected diseases.
You should opt for a brush that will effectively clean your dishes and be easy to clean, like The Soap Dispenser Dish Brush! Just say Goodbye to stinky sponges because this Dish Brush will help clean all dishes effectively, be a soap dispenser, keep your sink organized, and even turn this dull chore into a fun experience!
Nothing is tough to clean anymore with The Soap Dispenser Dish Brush! Order yours Now!
✓  The dish brush can be filled with detergent to make dishwashing easy and convenient.
✓  Hand-held brush to provide an easy and comfortable grip when washing the dishes.
✓  Large capacity for the liquid to keep you washing a big set of dishes at once.
✓  Efficient scrubber with strong cleaning power that can get rid of all stains, oils, and food residue with one swipe.
✓  A Brush stand to help the bristles dry quickly and to keep your sink organized.
✓  Compact & lightweight dish brush to make the cleaning process easy.
✓  Specifications :
Size: about 9.2*12.2cm
Material: PP+TPR+PS
Packing: boxes
Gross weight: 190g
color: grey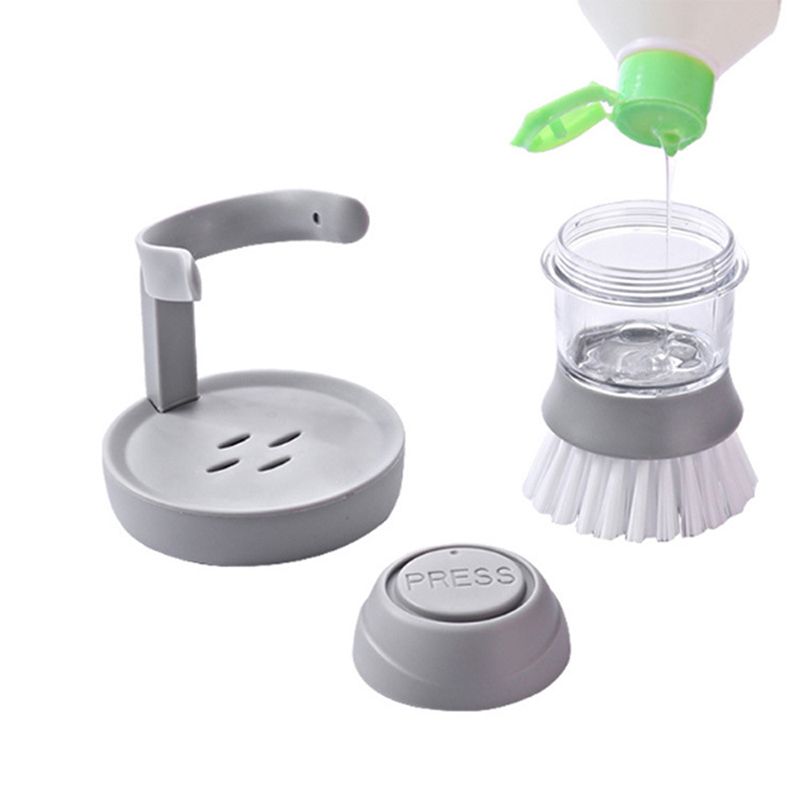 ✓  Package List :
1* Soap brush
1* Base