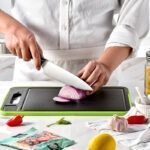 All-in-One Cutting Board Sharpener
Would You Trade Your Old Cutting Board for This All-in-One Upgrade? More Functionality For Less!
 Say goodbye to bulky cutting boards that are only good for one thing and hello to this all-in-one double-sided board. With a defrosting function, you can quickly and easily thaw your frozen food without the hassle. And, with its built-in knife sharpener, you can sharpen your kitchen knives as you cook.
Not only is it practical, but it's also hygienic. With high-temperature resistance, it won't breed bacteria, so you can rest assured that your food is safe to eat. Plus, its grinding teeth allow you to easily grind garlic, ginger, and more right on the board.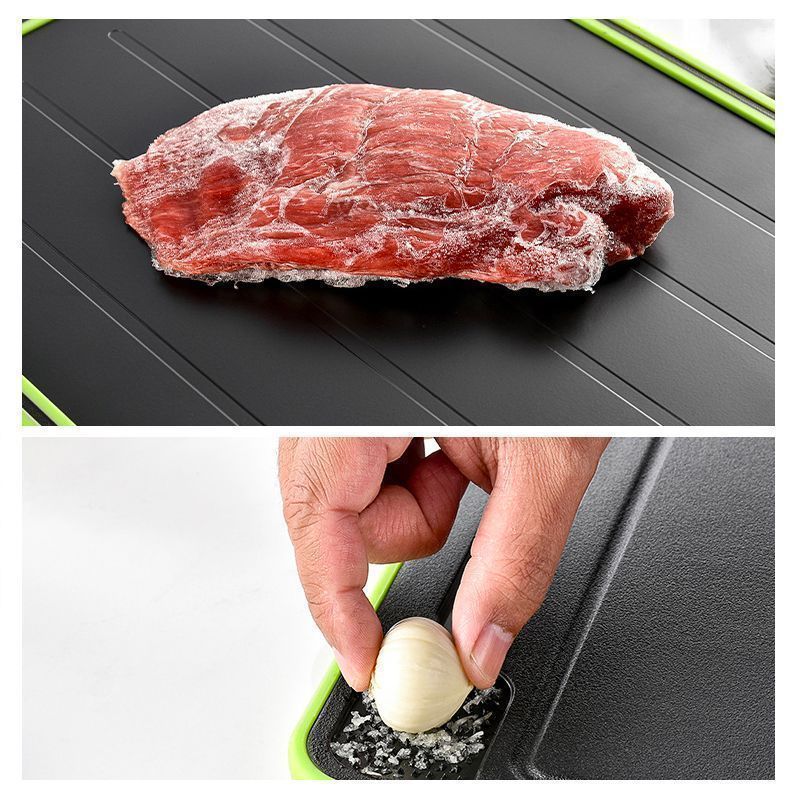 ✓Double-sided cutting board with defrosting function.
✓ High-temperature resistance and anti-bacterial properties.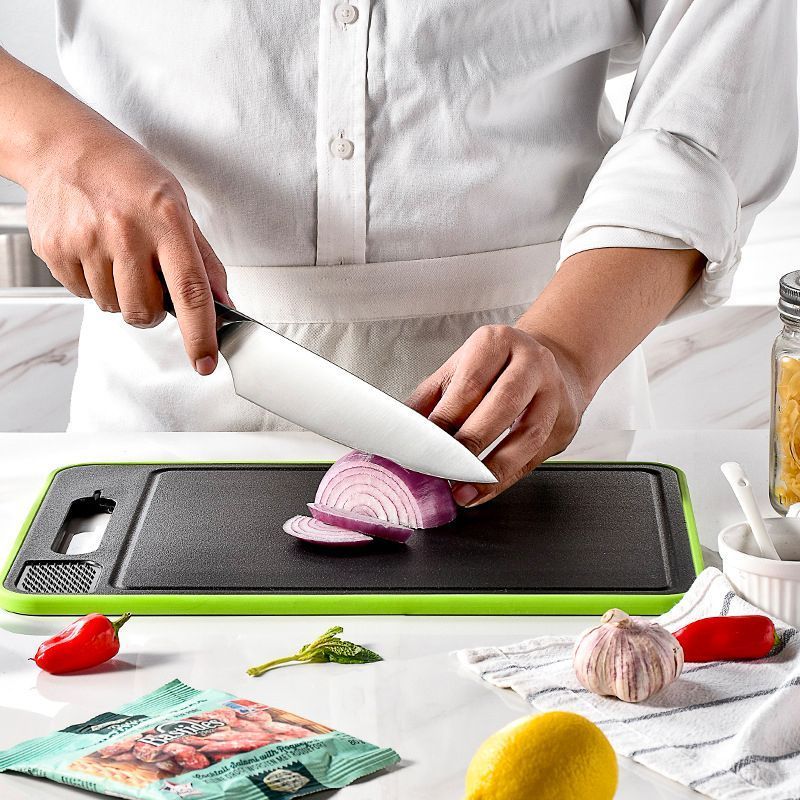 ✓ Built-in grinding teeth for easy chopping and grinding.
✓ Includes whetstone for sharpening knives.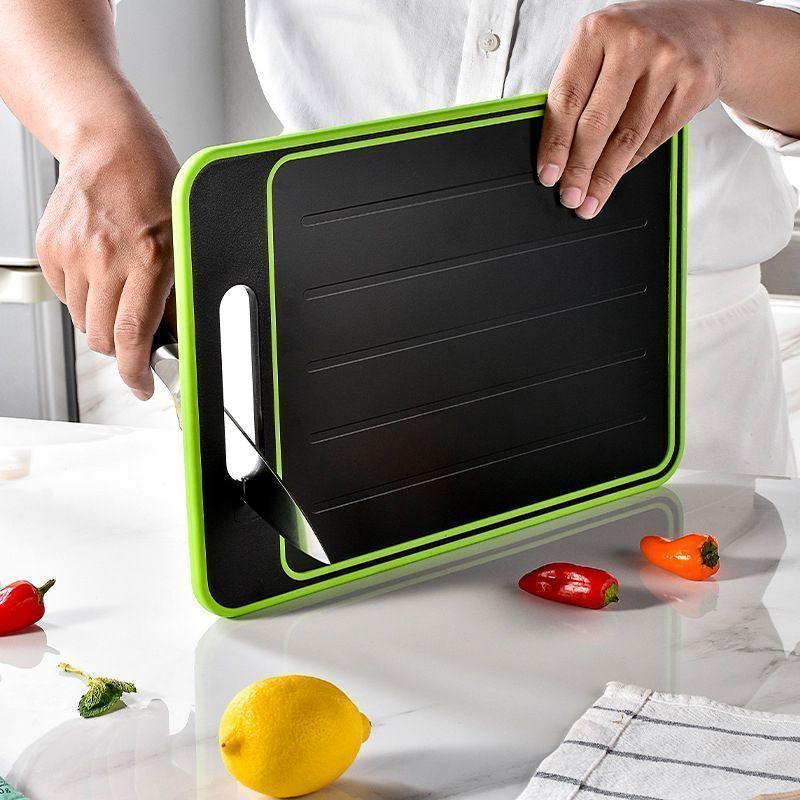 ✓ Hanging storage design for easy storage and portability.
✓ Upgrade your kitchen and make cooking more efficient and enjoyable.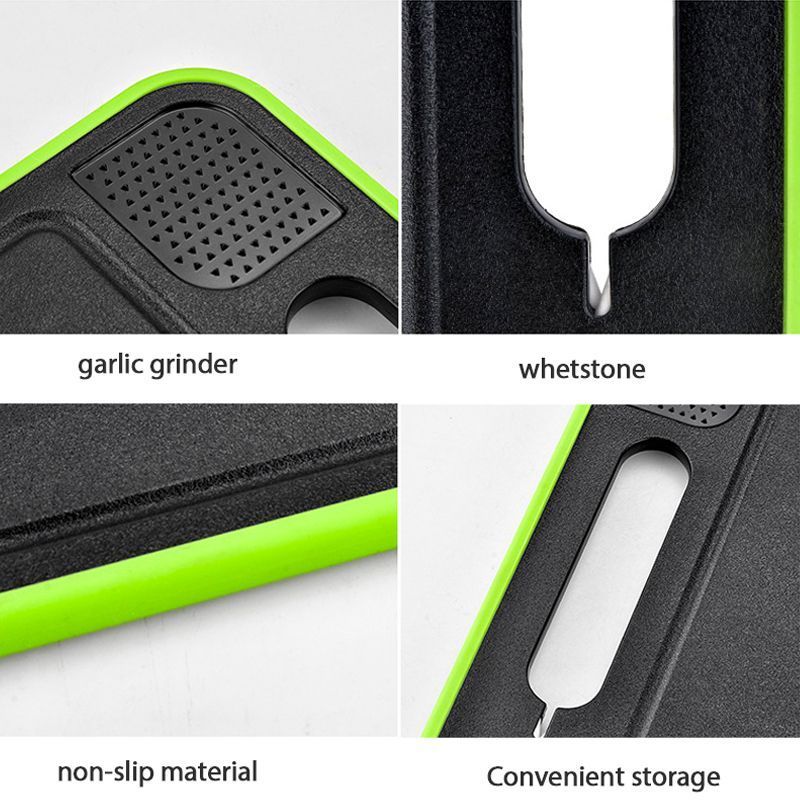 ✓ SPECS
Material: Aluminum, plastic
Color: identical to images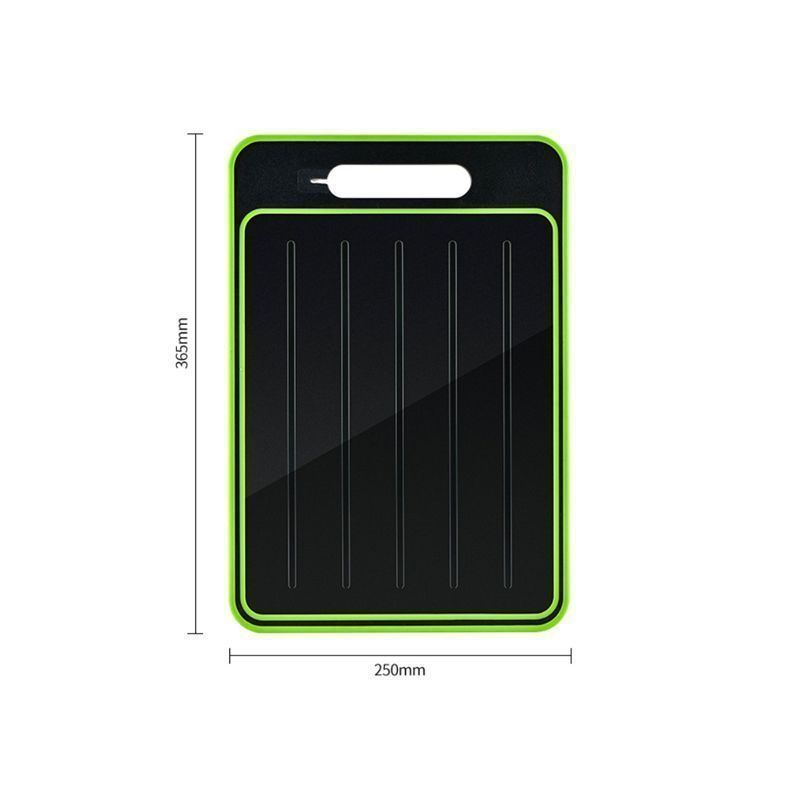 ✓ Package List
1 x All-in-One Cutting Board Sharpener