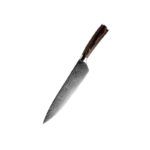 Chef Knives Set

If you cook you know how much of a nightmare it is when you use a blunt knife; making one small meal takes ages and the result is uneven cuts of meat and vegetables!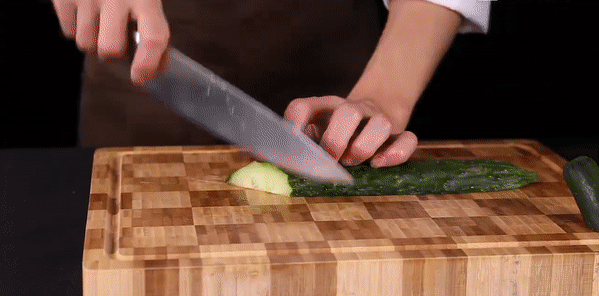 You don't need such knives in your life. What you need is the razor-sharp Chef Knives Set that will effortlessly chop, slice, and dice your food, and won't slide off your hand and hurt you (unlike dull blades that require more pressure)!
You can't call yourself a good cook if you don't order the Chef Knives Set!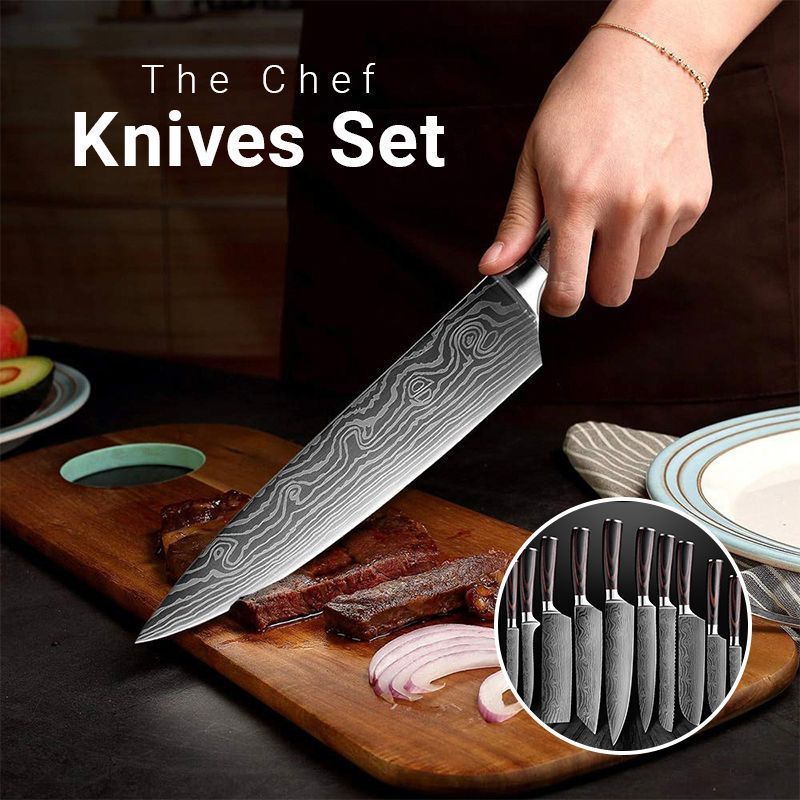 ✓  Razor-sharp blade that won't require too much pressure which will protect your hands from injuries.
✓  Laser-tested blade that is designed to easily cut, mince, and dice meat & vegetables.
✓  Smooth surface that reduces friction between blade and ingredients, maintaining the flavor and appearance of your food.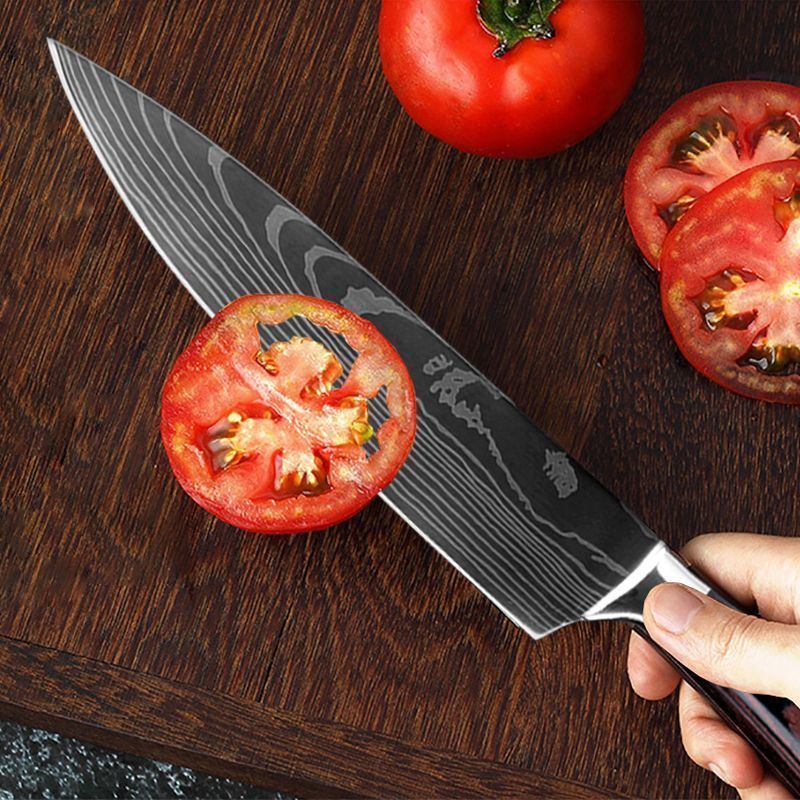 ✓  Durable stainless steel with higher than 8Cr17,11Cr17 toughness that makes it every chef's pick!
✓  Multi-functional set; you can use it as a cutting, measuring, and bearing tool.
✓  Beautifully waved laser Damascus pattern that gives it a professional & classy appearance.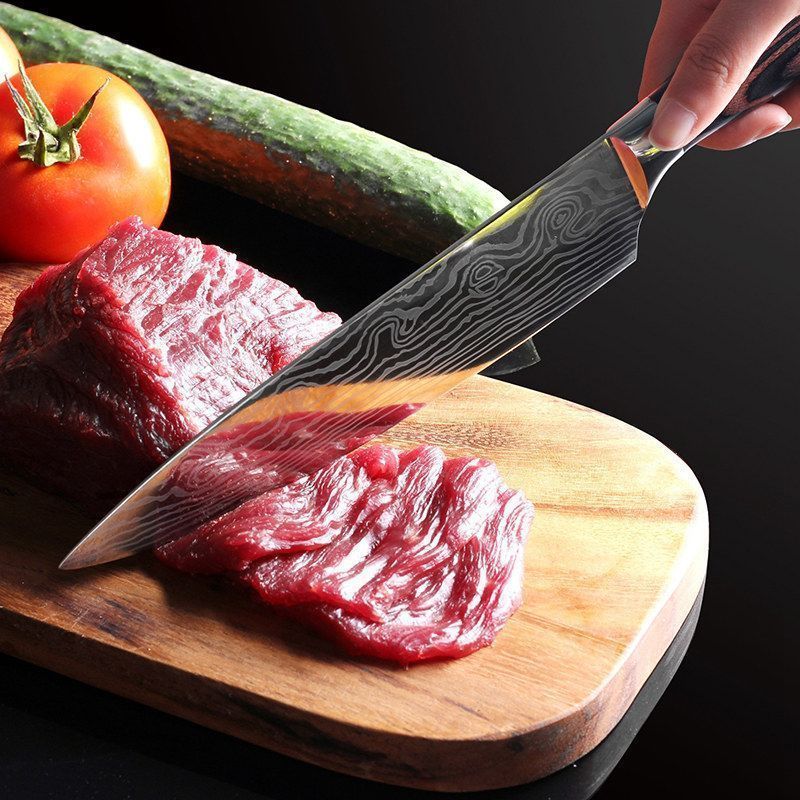 ✓  Specifications :

Knife:7Cr17 steel
Handle: color steel handle steelhead
Blade thickness: 2.0mm
Blade width: 4.6 cm
weight: 703g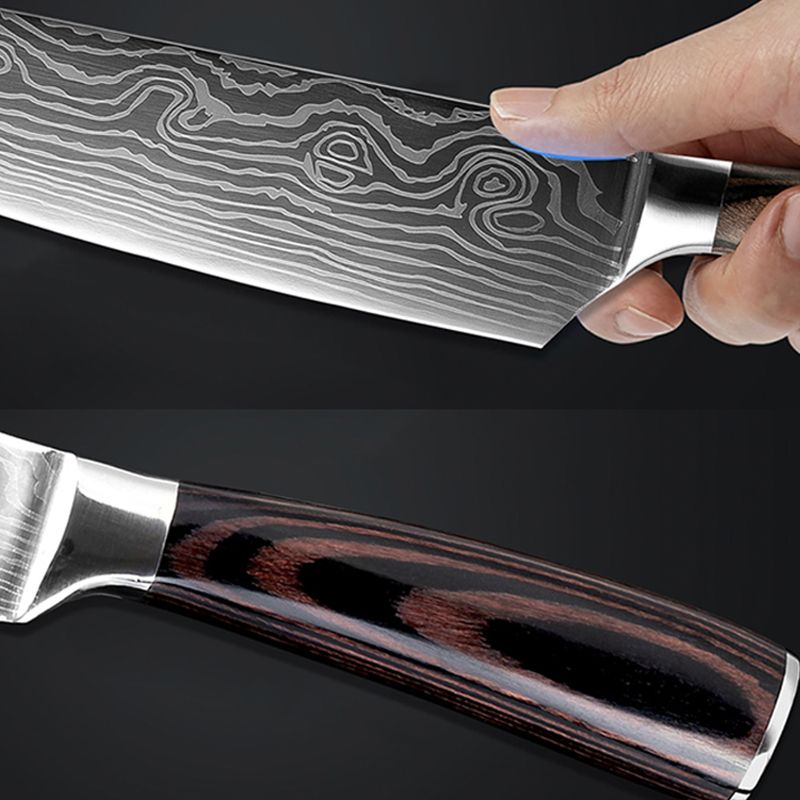 ✓  Package List :
4* pieces of knives
Speed up your daily meal preparation and enjoy your kitchen life with the Chef Knives set!