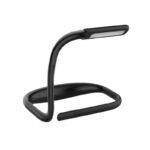 Handsfree Hanging Neck Light
You don't have to fumble around in the dark anymore trying to find your way. Put the Handsfree Hanging Neck Light around your neck to illuminate your path while jogging, walking, or biking at night. This USB neck light also helps if you like to do repair work or read at night when you don't have proper lighting.
Make mini trips to relieve yourself while camping more comfortable, too, since you won't have to carry the light in your hand!
Get practical, get your neck light!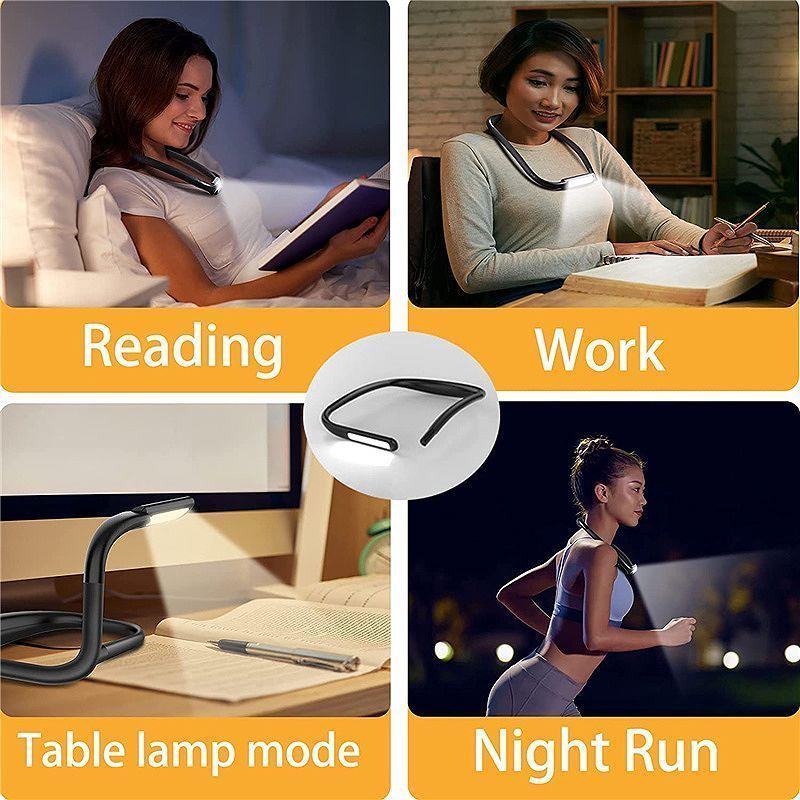 ✓ You can use it as a hiking light, neck reading light, repair light, and much more.
✓ You can easily rotate it and adjust the light from warm to cold, depending on your needs.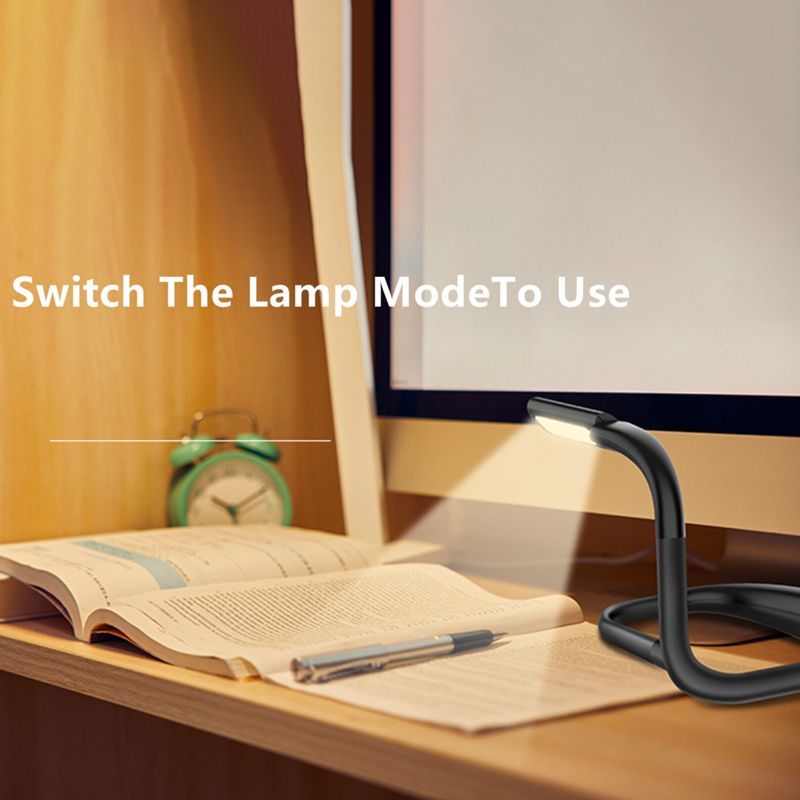 ✓ The light is stable and won't shake too much around your neck while running or exercising.
✓ Comfortable & easy on the eye and won't harm you or exhaust you while reading or doing any activity.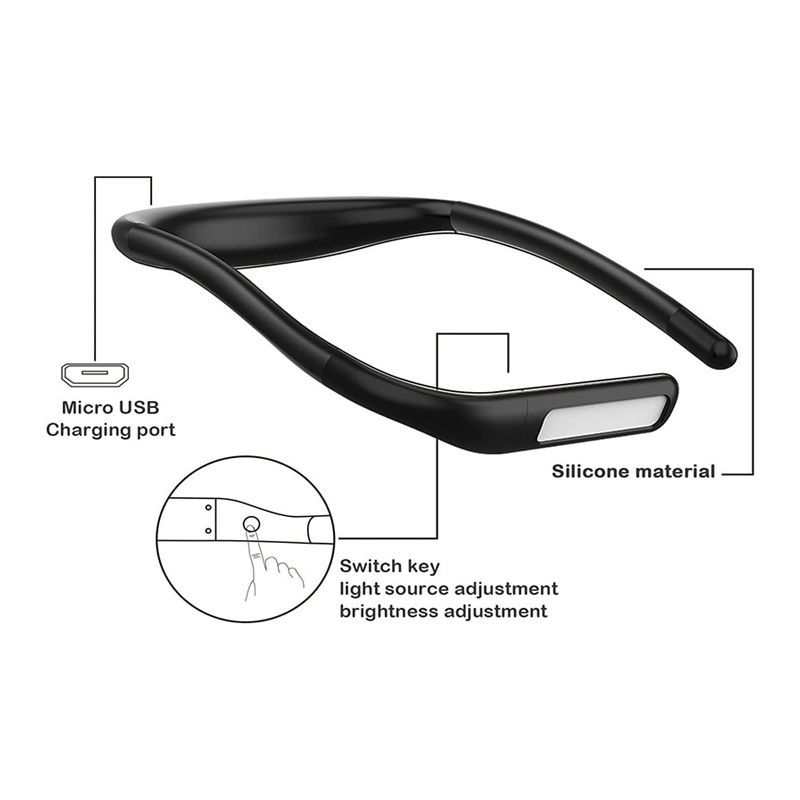 ✓ SPECS:
Product size: 250*160*30mm
Material: ABS+silicone
Battery capacity: 1800mah
Power: Maximum 2.5W
3-color light source: cold light, warm light, and warm white light
Lifetime: 10H
Appearance color: white, black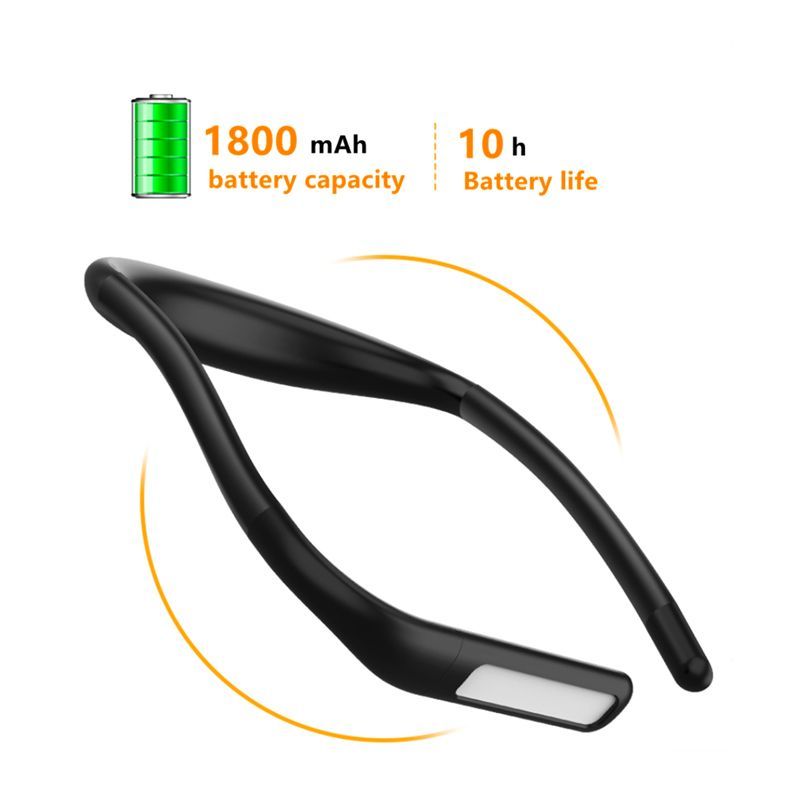 ✓ PACKAGE LIST:
1 x Handsfree Hanging Neck Light