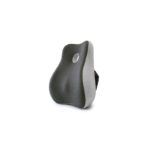 Lumbar Waist Office Cushion
If you spend hours sitting on a chair at work or a couch at home, you'd better have the Lumbar Waist Office Cushion! This cushion will keep your posture healthy and prevent back pain thanks to its ergonomic, comfortable design, fit for office workers, pregnant women, seniors, and anyone suffering from back pain. Order your waist cushion now!
✓ Memory foam: The waist is made of high-density memory foam. It is an open-cell structure with the characteristics of warmth and decompression.
✓ Ergonomic design: This lumbar support pad has a curved surface, and the full fit is called ergonomic design. The ergonomic shape of the waist fits neatly into the natural curve of the lumbar spine.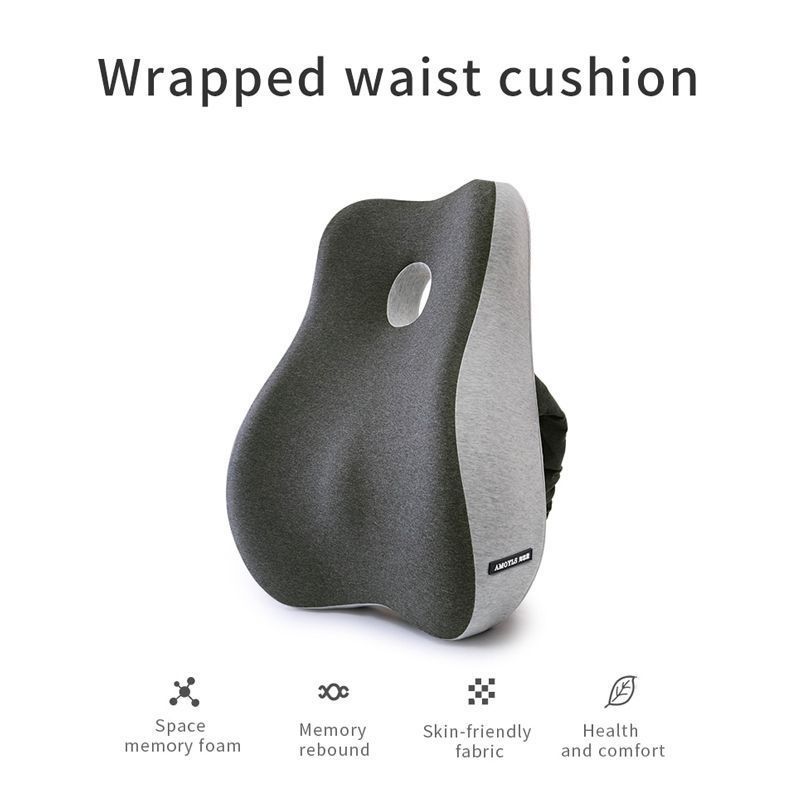 ✓ Comfortable cover: The waist cushion cover is very soft to the touch and breathable.
✓ Applicable to a variety of scenes: The waist backrest is a snap-fit ​​design, free to adjust the height, easy to disassemble, easy to get, to ensure the waist is more stable. Suitable for office chairs, car seats.
 ✓ Health and safety: The lumbar support pad uses high-density memory cotton as the inner core to maintain its shape. An adjustable strap holds the lumbar support pad in place to prevent the seatback pad from slipping.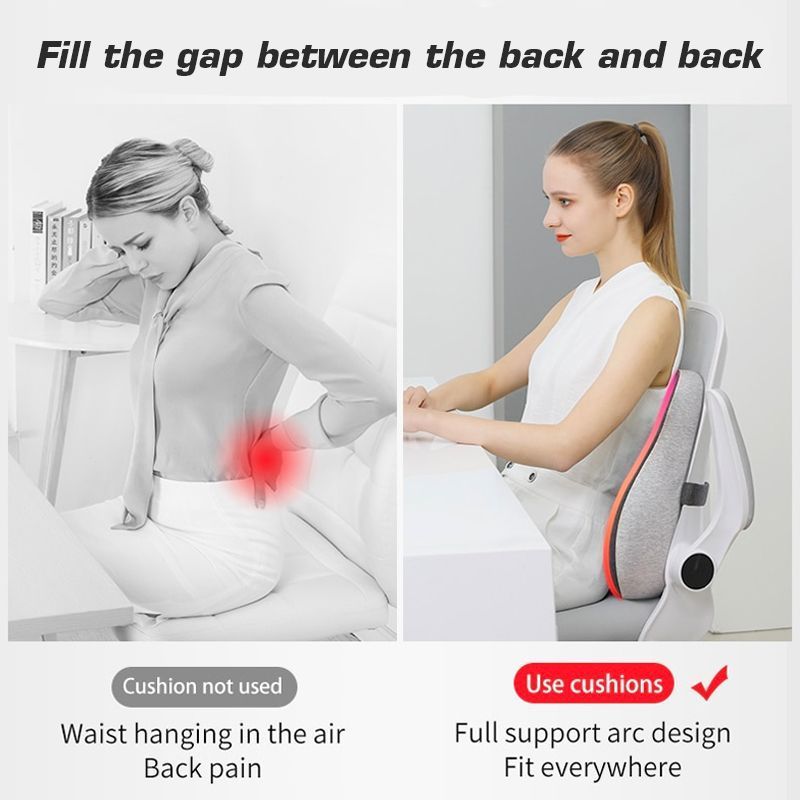 ✓ SPECS: 
Material: Memory Foam
Color: As shown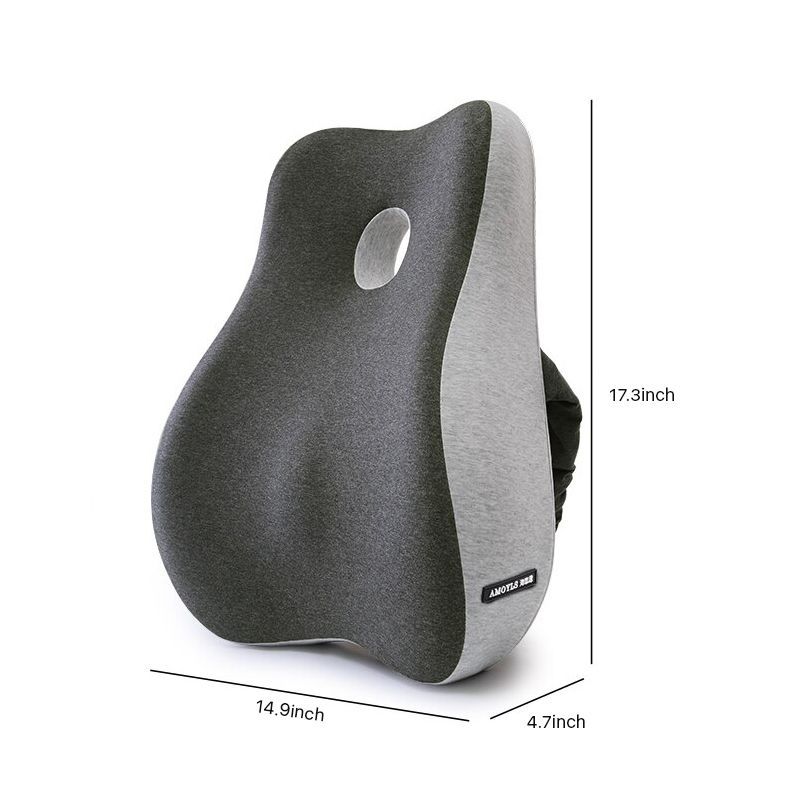 ✓ Package List : 
1 x Lumbar Waist Office Cushion