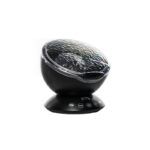 Maverickwave Night Light
Are you stressed, anxious, or sad? You deserve some peace and serenity after a long week or workday. You deserve peace any day! You can count on the Maverickwave Night Light to put you in a Zen mood every night.
The moment you switch this LED lamp on, you will feel like you're floating, dancing, and swirling with each colorful wave on your wall or ceiling. All your problems, concerns, and stress will fade into the greens and blues of these lights! Plus, it's a music player so you can not only enjoy the waves but feel the music, too!
Order a wave light and create a peaceful or romantic atmosphere!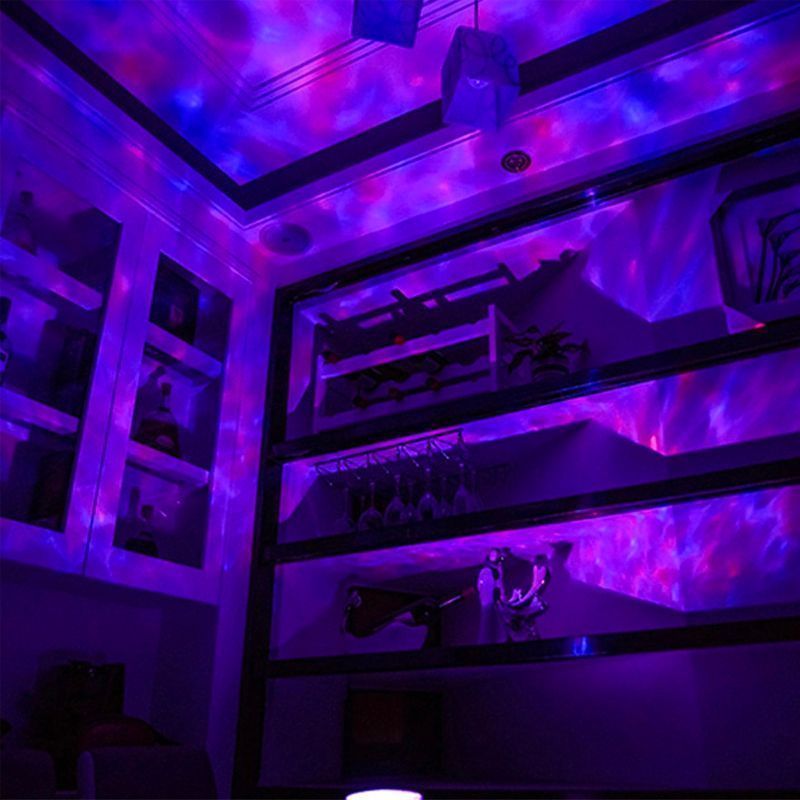 ✓ LED light projector featuring colorful waves so you could create a hypnotizing & peaceful atmosphere in any room.
✓ Speaker and music player to listen to and feel like you're lying on the beach at night with speakers on.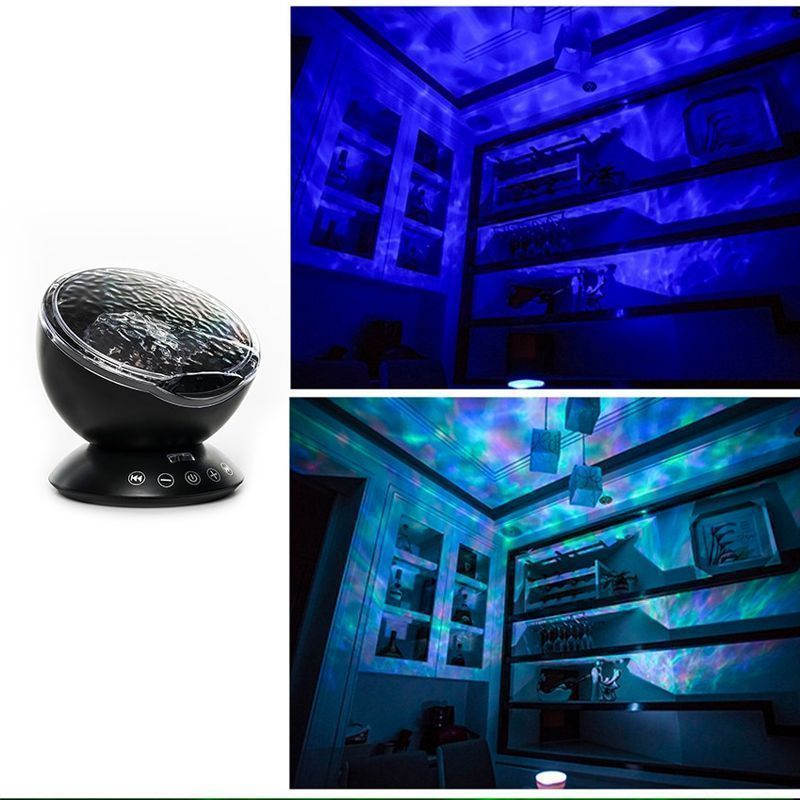 ✓ Built-in the 12 high-end ultra-bright LED large-sized chip beads (4 red beads, 4 blue beads, 4 green beads) providing clear projection.
✓ Can read TF card or can be connected to 3.5MM audio interface devices like cell phone, PC, notebook, and MP3.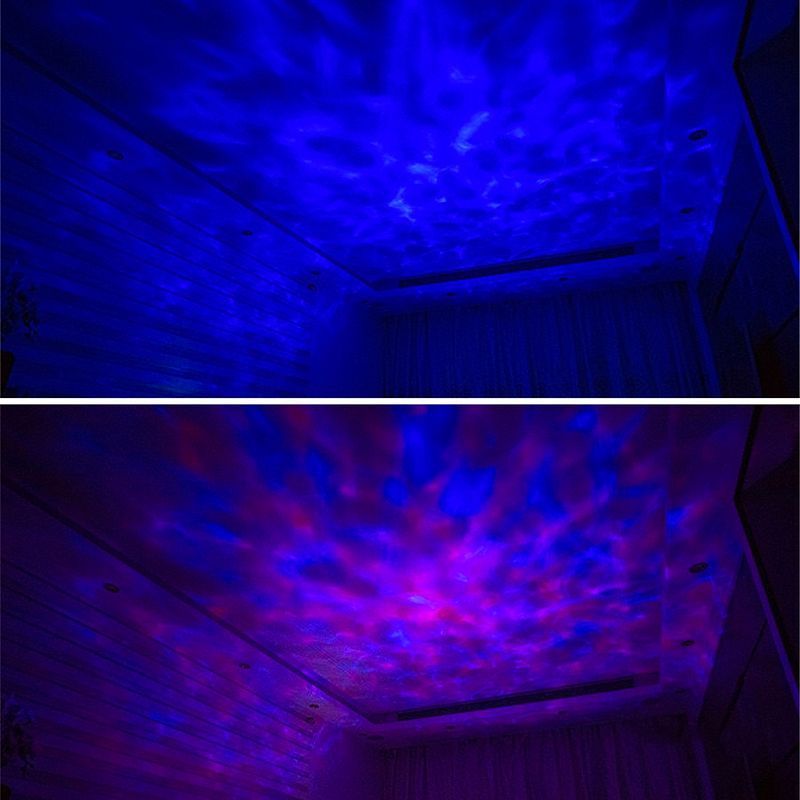 ✓ Smart Touch Key: Press and hold the key for 3 seconds to start. Touch it to select one of the light modes. Press and hold the key for 3 seconds for shutdown.
✓ Remote-controlled + Adjustable Display Angle: 45-degree tilt allows you to project the light straight up or point in a different direction according to your needs.
✓ Suitable for any Holiday Party to create an enjoyable and relaxing bedtime experience for children, soothe and comfort kids to sleep.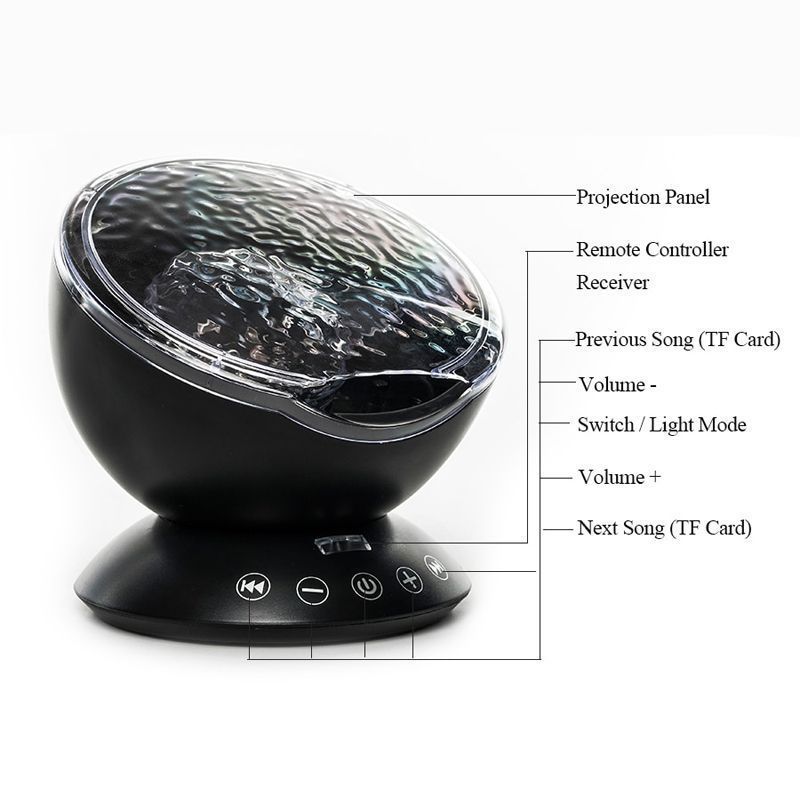 ✓ Specifications :
Product size: 12.6*12.6*10.5cm
Rated power: 2W
Rated voltage / current: DC5V/1A
Product net weight: 300g
Gross weight: 450g
Product material: ABS
USB length: 1.2 meters
Audio line length: 0.6 meters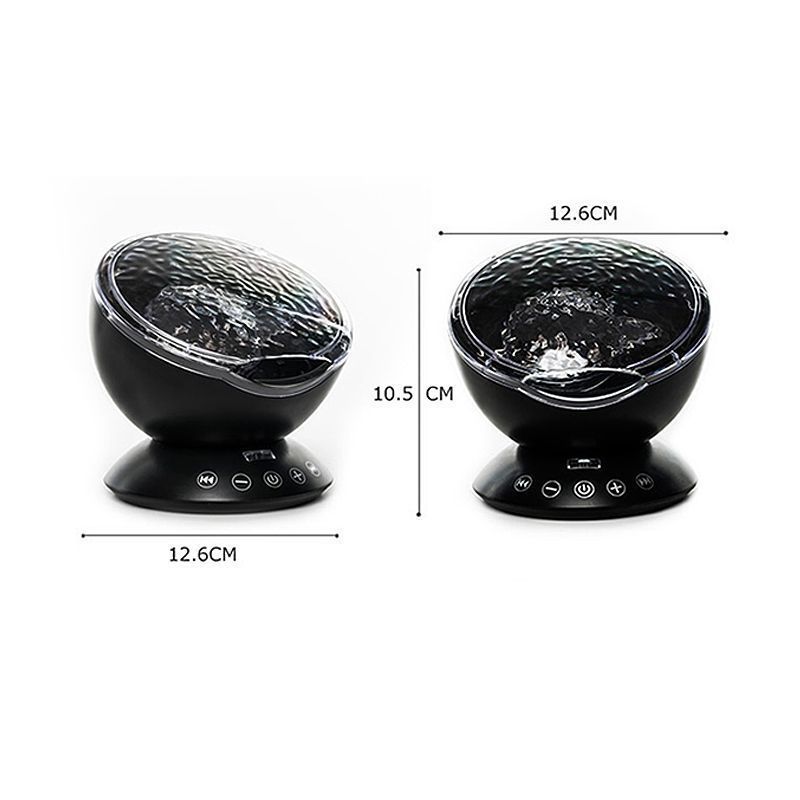 ✓ Package List :
1* USB cable
1* Audio cable
1* Light
1* Remote control