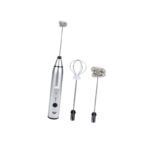 Frothy Foam Maker Eggbeater
Making lattes, cappuccinos, or smoothies at home is a lot of fun. But unless you have an expensive espresso machine, it's hard to get the texture just right!
The Frothy Foam Maker Eggbeater is the perfect solution: it's easy to handle, and it quickly mixes and beats eggs and turns any kind of milk into a smooth, creamy foam that is ready to serve! You will enjoy making delicious smoothies, lattes, and even mixing ingredients for cakes, etc.
The perfect cappuccino and more are only one order away!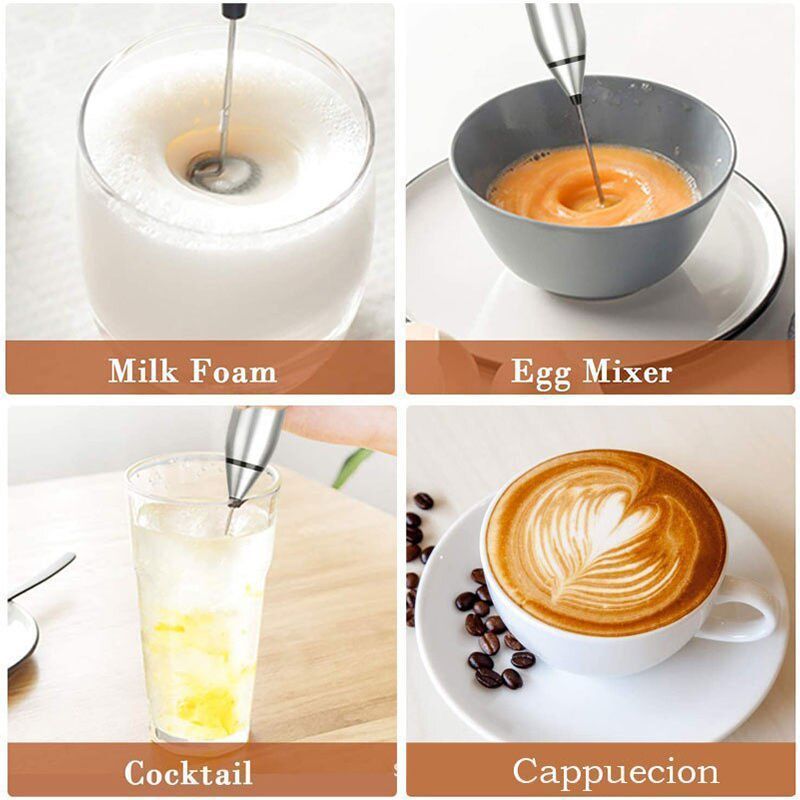 ✓ USB Electric coffee milk foam maker and eggs whisker with three modes to make your desired drink!
✓ Quickly stirs eggs, butter, milk, soup, sauce, and more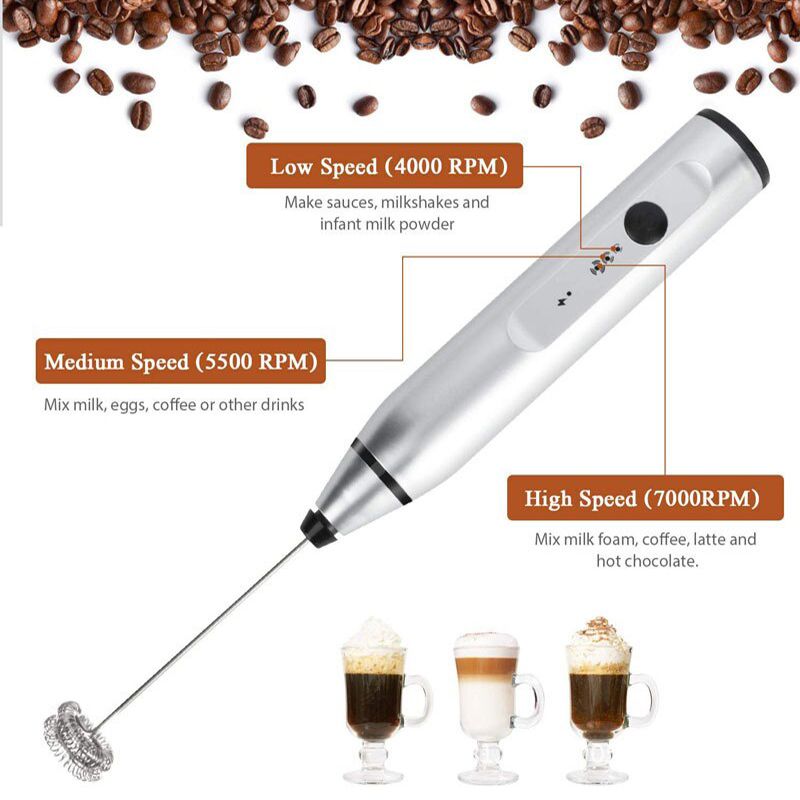 ✓ Great for cafe shops, drink stores, and restaurants to froth milk for latte art.
✓ Portable and easy to use to take with you anywhere!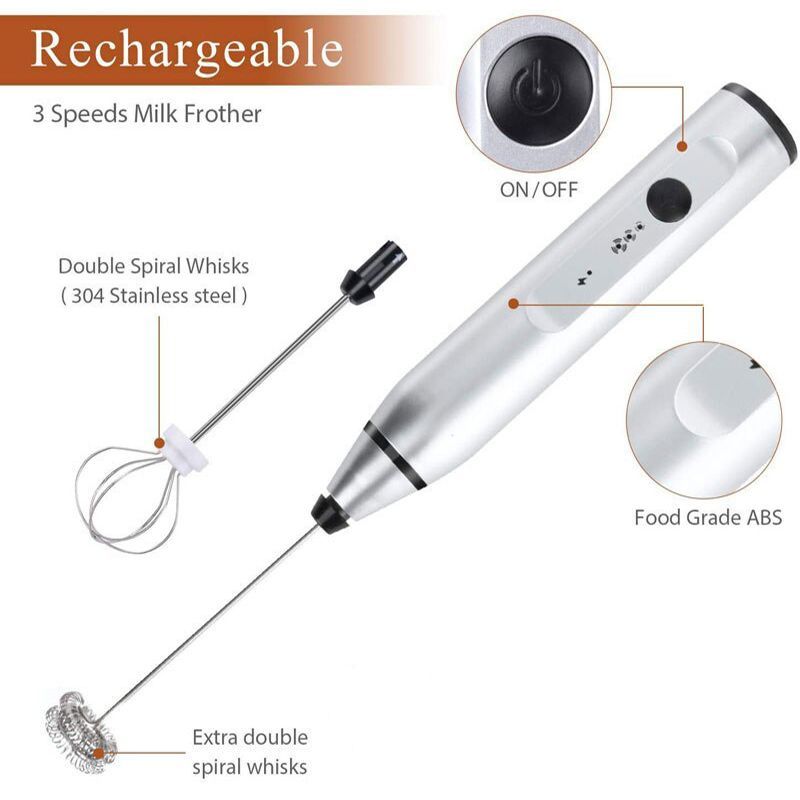 ✓ Specifications :
Charging mode: Charging-Red, Full-Green
Power:8W
Voltage: 4.5V-5.5V
Lithium battery capacity: 1200mAh
Modes: Low — Off — Medium — Off — High — Off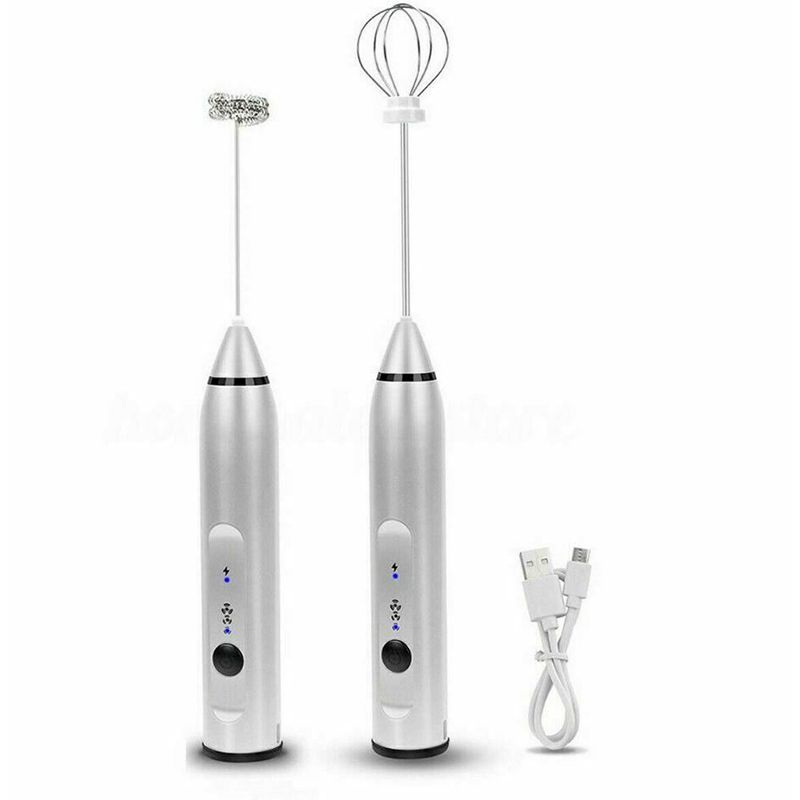 ✓ Package List :
1*Host
1*Double-layer Whisk Head
1*Whisk Head for eggs
1*USB data cable