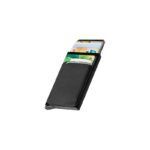 Pop-up Wallet
Are you tired of carrying a big wallet that barely sizes your pockets or are you a minimalist person who only likes to carry the essentials? Then you need this Pop-up Wallet.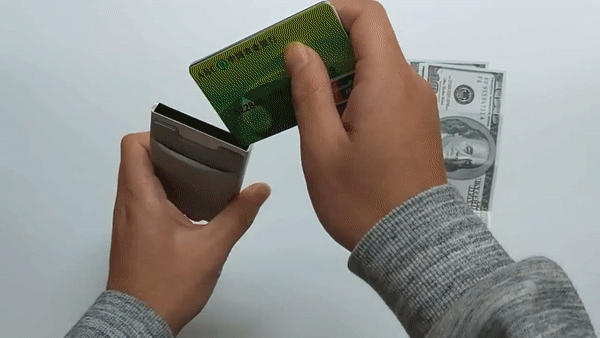 The Aluminum Cards Wallet is a minimalist yet powerful card wallet with a capacity for 6 cards. It has a lining made of elastic lycra that works as a coin purse and it's perfect for daily use to keep all your cards safe, organized, and easy to reach. Just insert your credit and ID cards, then use the popup holder to bring them all out to pick the one you need.
Keeping your cards safe and organized is now easier with the Pop-up Wallet.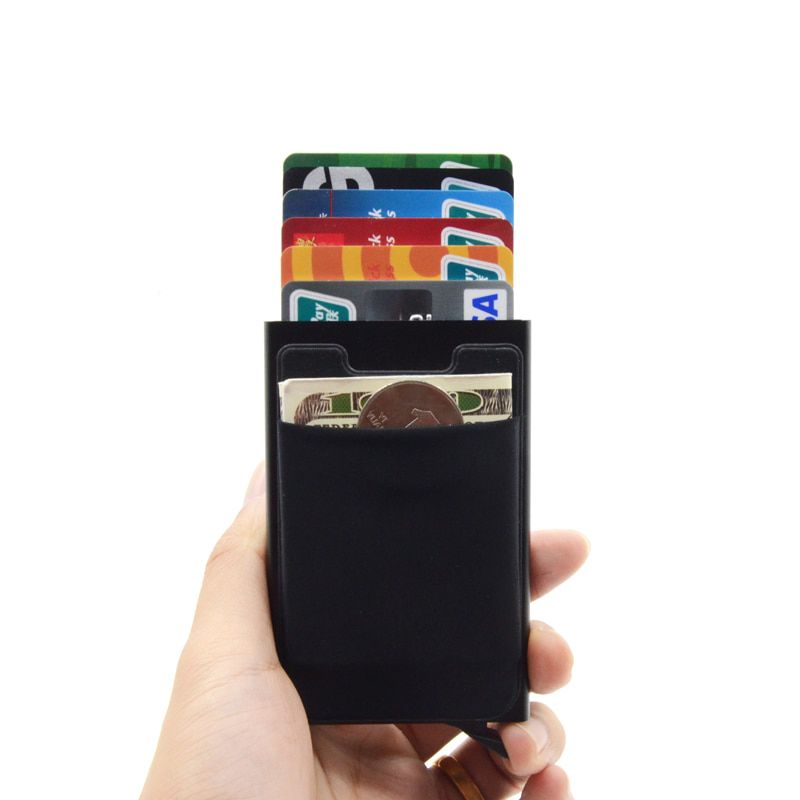 ✓  This Aluminum Cards Wallet combines style and functionality.
✓  High-quality aluminum that is resistant to falls, scratches, and rust-proof.
✓  Capacity for 6 cards to keep all your important cards in one place, organized.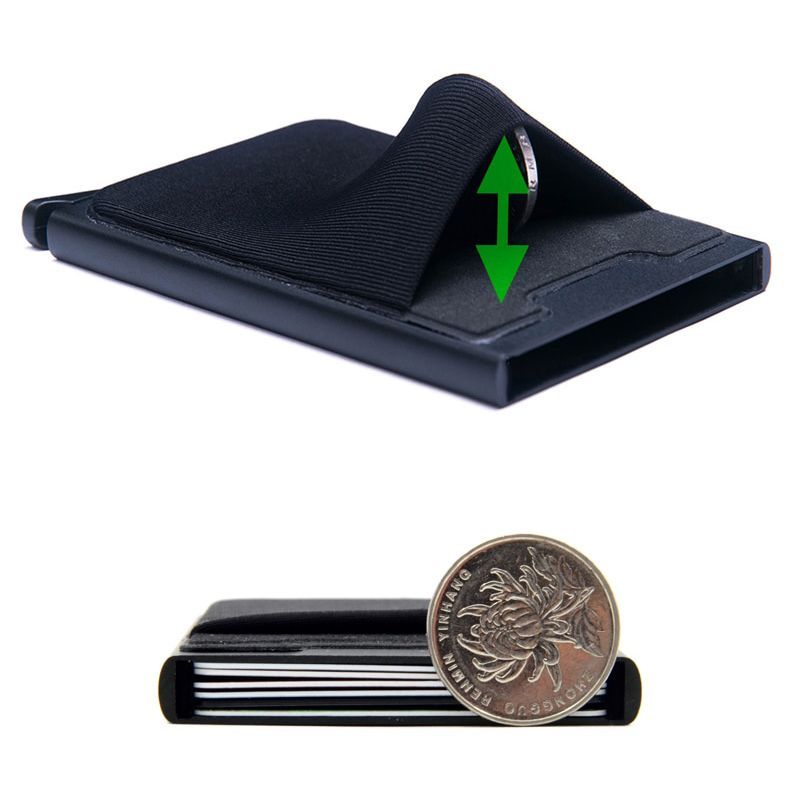 ✓  Easy to access & to take out with the popup holder.
✓  Elastic lycra lining, perfect to use as a coin purse
✓  Perfect to keep all cards safe, organized, and easy to reach while traveling.
✓  Ideal for businessmen and daily use.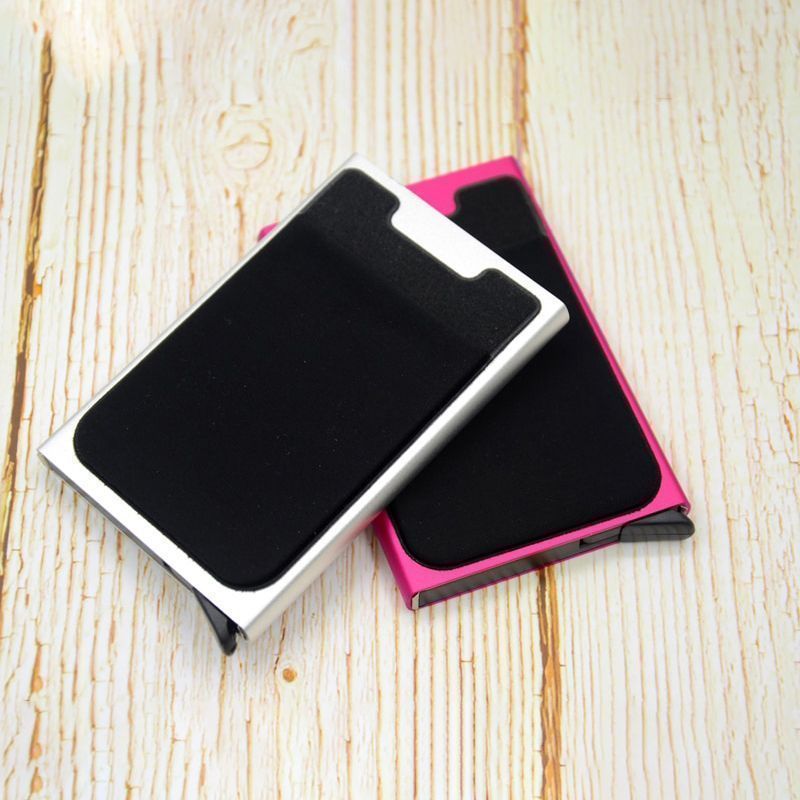 ✓  Specifications :
Material:  Aluminum
Lining Material: Elastic lycra
Capacity: 6 credit cards
Size: 10*6.3*1cm / 3.9*2.4*0.3"
Weight: 53g
Color: Grey, black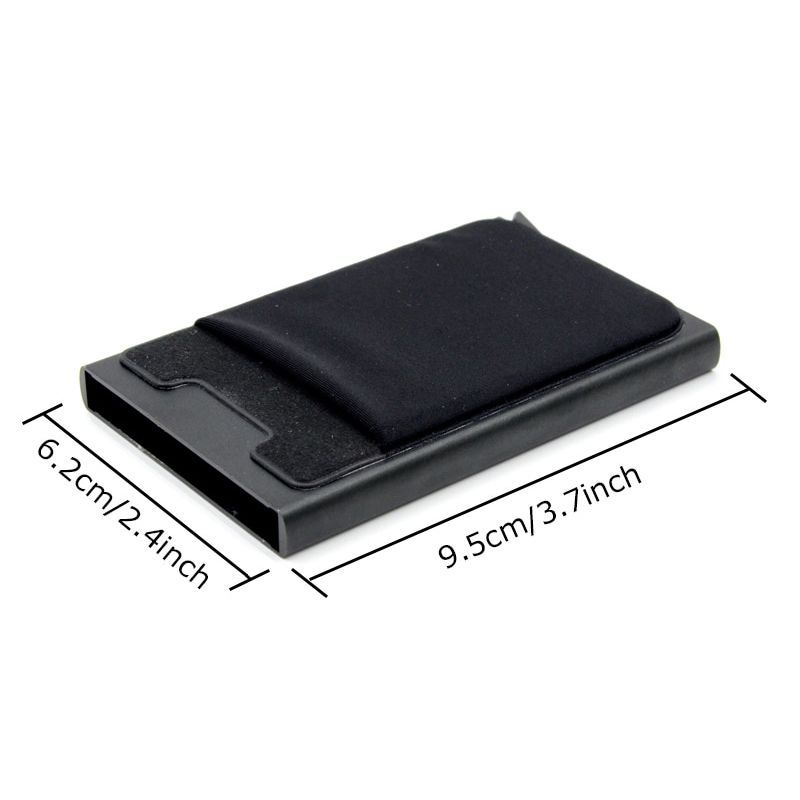 ✓  Package List :
1* Aluminum Cards Wallet