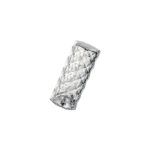 16 Color LED Crystal Table Lamp
Turn your room into a colorful crystal castle with this stunning table lamp. All you have to do is tap it and watch your walls, floor, and desk glow.
Get your lamp and feel the magic!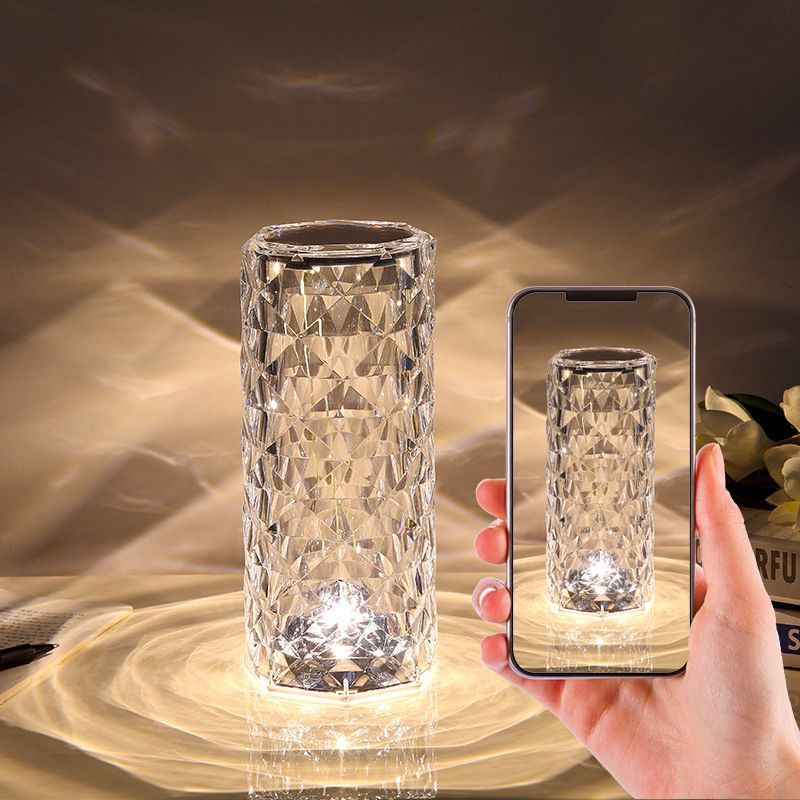 ✓ This stunning design adds a touch of class and style to your home.
✓ Touch-controlled, remote-controlled, and colorful to suit any mood or setting.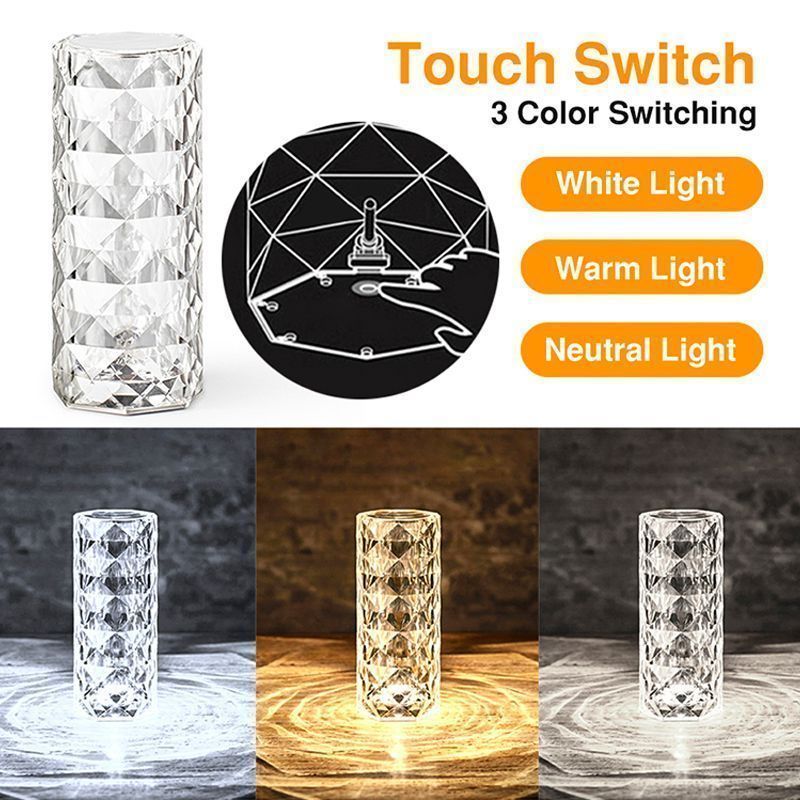 ✓ Simple, yet sophisticated. A touch of glamorous light enhances your space.
✓ The Crystal Lamp provides a magical ambiance for your movie night, game night, date night, etc.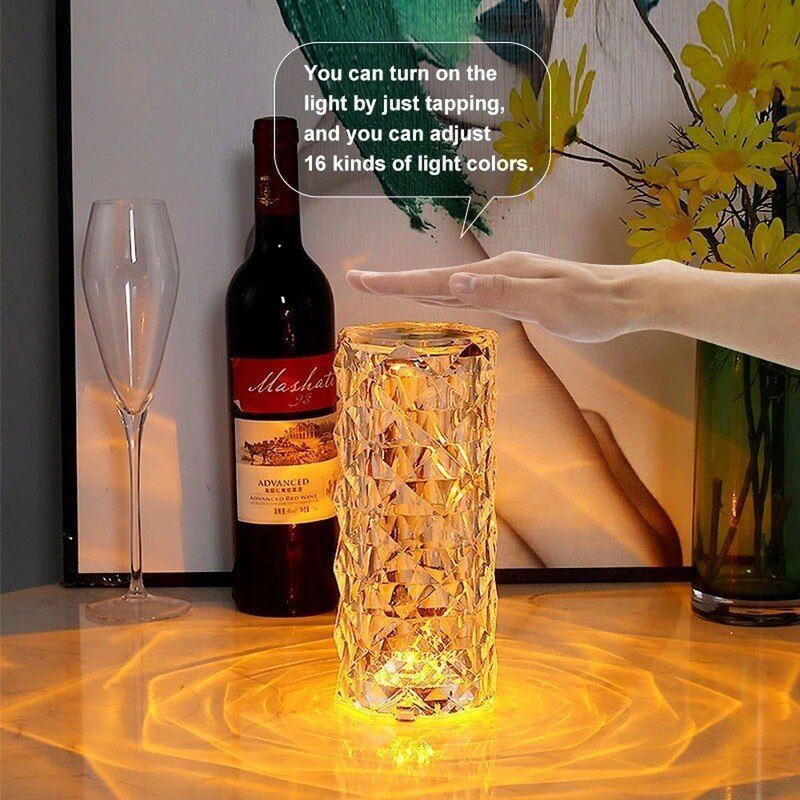 ✓ It fits perfectly in the living room, kitchen, bedroom, or even bathroom, etc.
✓ Adjustable 16 color lights: warm light + warm white light + white light + yellow light + blue light + red light, etc., a total of 16 colors. Strong light and low light.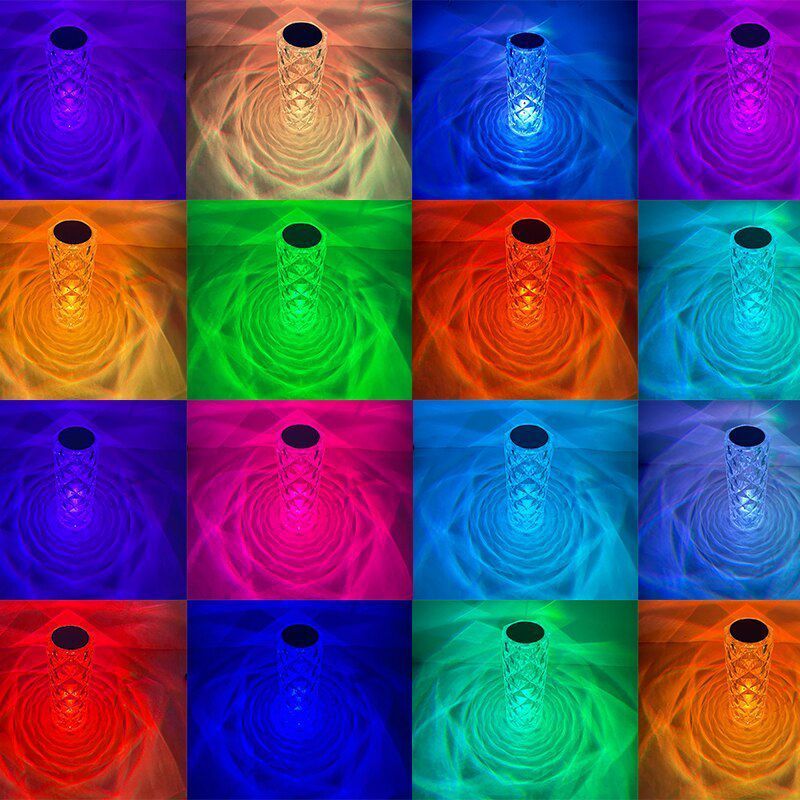 ✓ SPECS :
Size: 6.22in high, 2.95in diameter
Voltage: less than or equal to 36V
Power: 1.5 W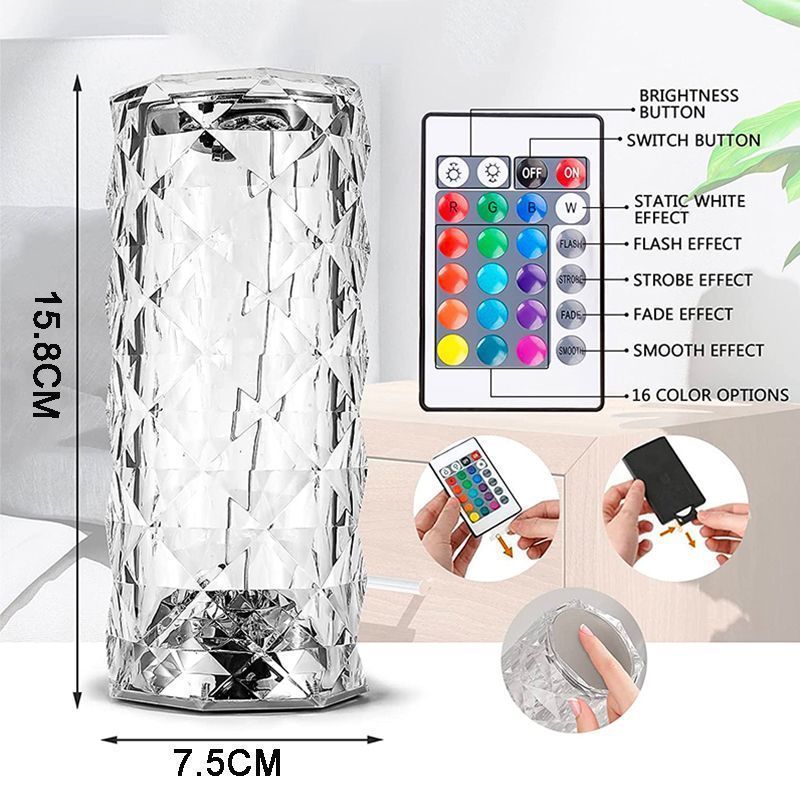 ✓ PACKAGE LIST :
1 x crystal lamp
1 x Data Cable
1 x Remote Control (Optional)