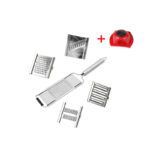 Multifunctional 4-Blade Vegetable Slicer
Don't waste your time with dull knives that can never seem to get the job done right. With our German-designed and patented slicer, you'll be able to cut through any vegetable or fruit in just one smooth swipe. It even comes with 8 interchangeable blades so you can customize your slicing experience each time, 
You deserve the quickest, most precise vegetable slicer on the market, and this is it! Stop struggling with dull knives and get the Multi-Purpose Vegetable Slicer!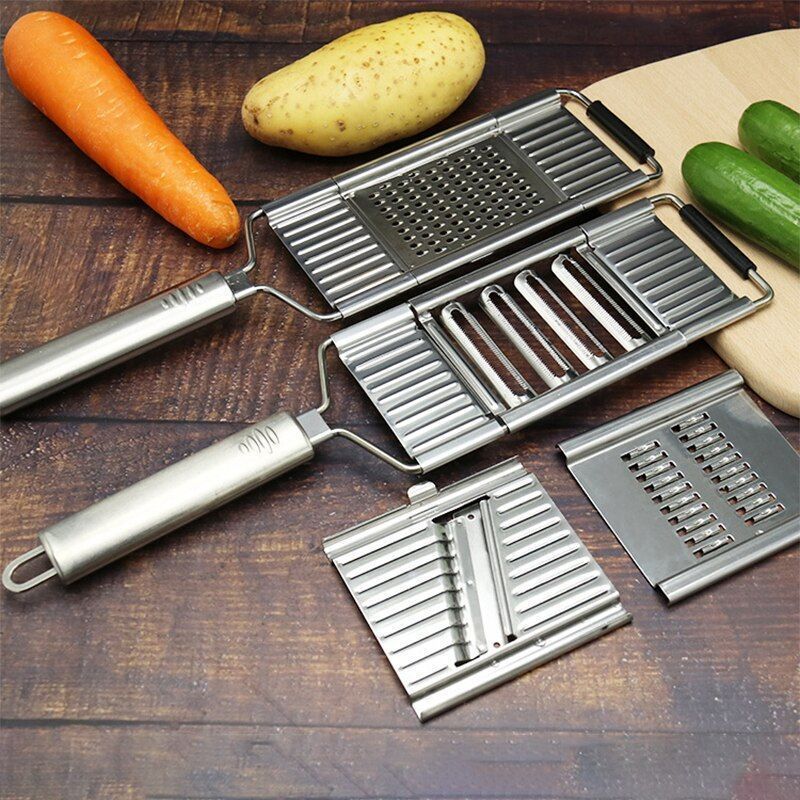 ✓ Multi-Purpose Vegetable Slicer
✓ Comes with interchangeable blades that let you cut 8 slices in just one swiping action! Shred various fruits and vegetables smoothly!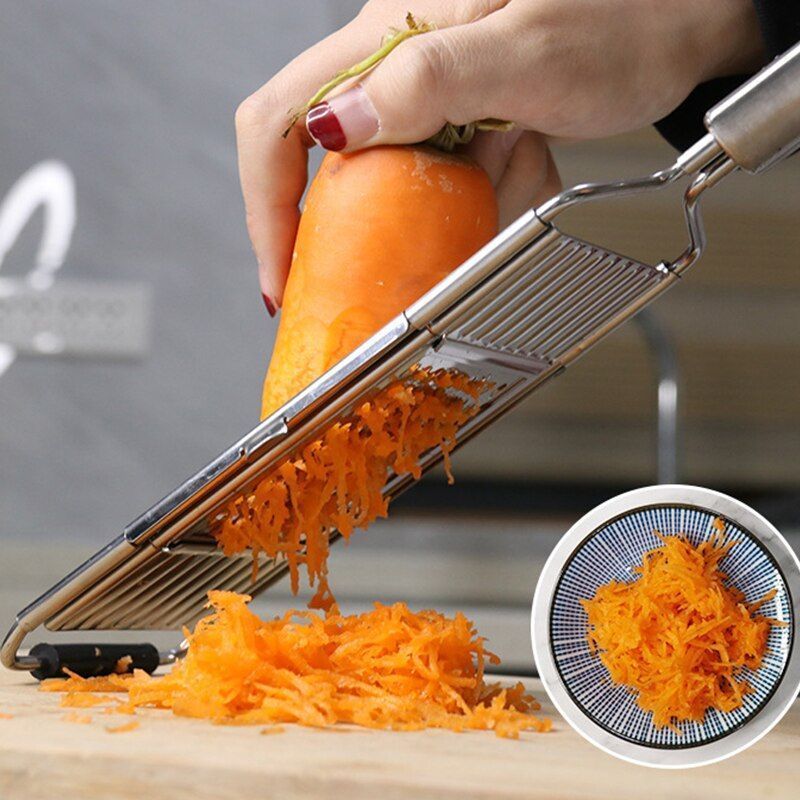 ✓ Patented, German-designed, and manufactured
✓ It has 4 super sharp, precise, stainless steel blades, which makes it the quickest and most precise slicer in the world.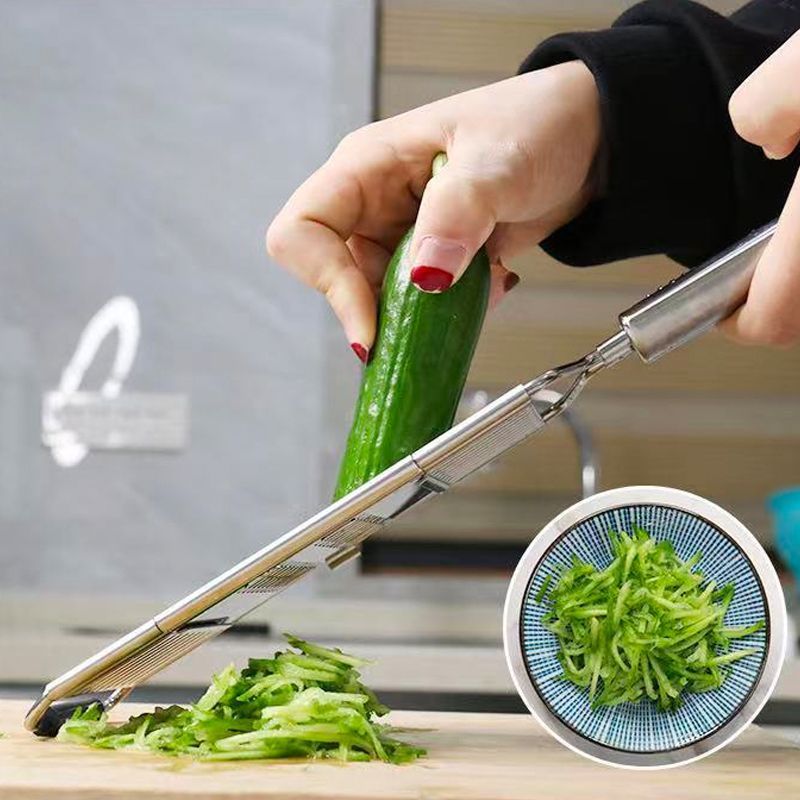 ✓ 304 stainless steel material, sturdy and rustproof
✓ Foodgrade material, safe for your food and won't release unusual odors.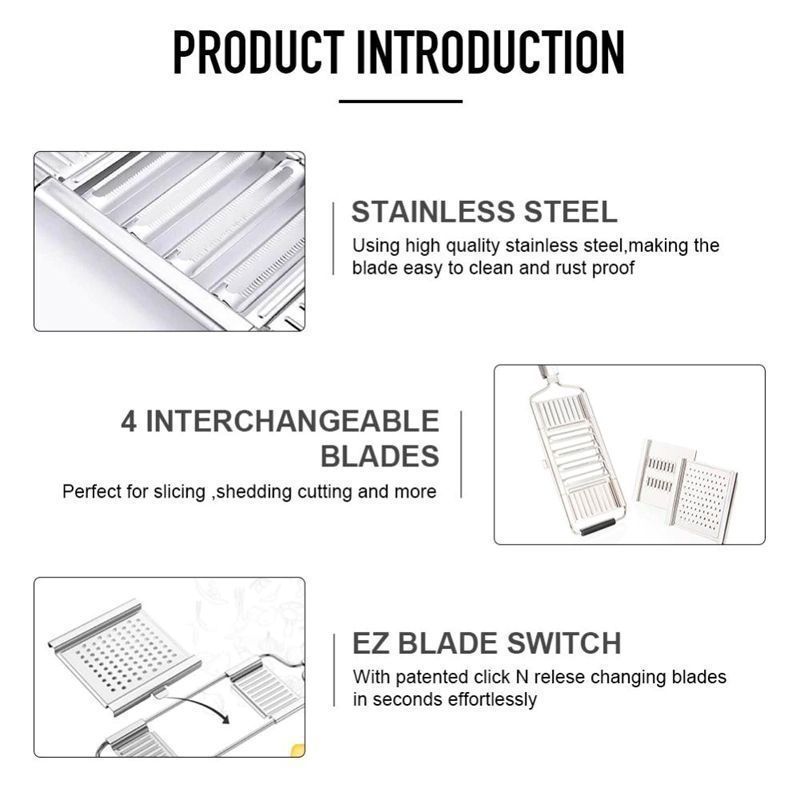 ✓ Easy to clean and store, dishwasher-safe
✓ After scrubbing and rinsing, hang them on the wall or put them in cabinets and drawers to dry.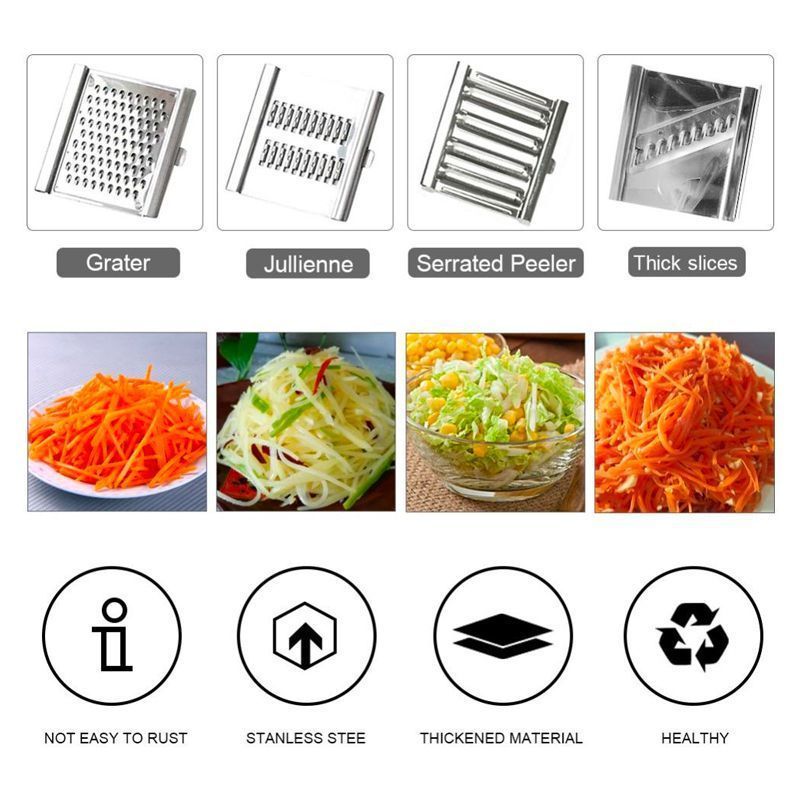 ✓ SPECS:
Material: stainless steel
Size: 35.5 x 8.5 cm
Color: Silver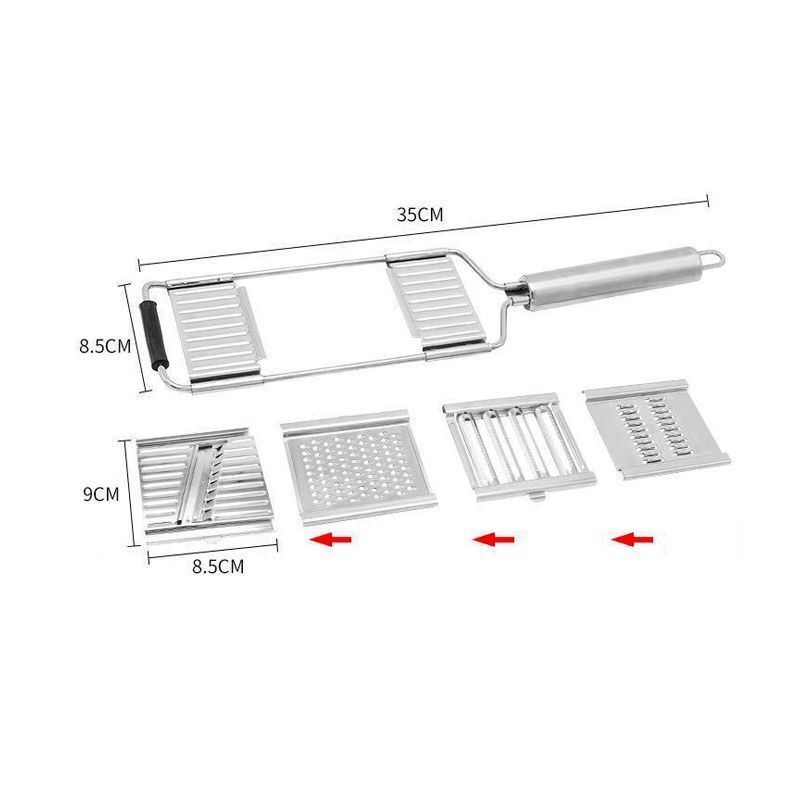 ✓ PACKAGE LIST:
1 x vegetable slicer