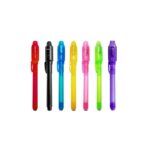 Invisible Ink Pen
Want to make writing or drawing a very fun activity for your children? Or do you want to communicate to your partner secretly? The Invisible Ink Pen is what you need.
The Invisible Ink Pen helps you write anything on any surface secretly, only those with the Pen Light can read it. This Ink Pen comes in very beautiful colors that will help your kids be more creative and joyous about writing. And don't worry, The Invisible Ink is completely safe and can be easily washed!
The Invisible Ink Pen is a lot of fun… Don't miss it!
✓ The invisible ink pen will let you secretly write anything that won't show without light.
✓  Different interesting colors that attract children's eyes.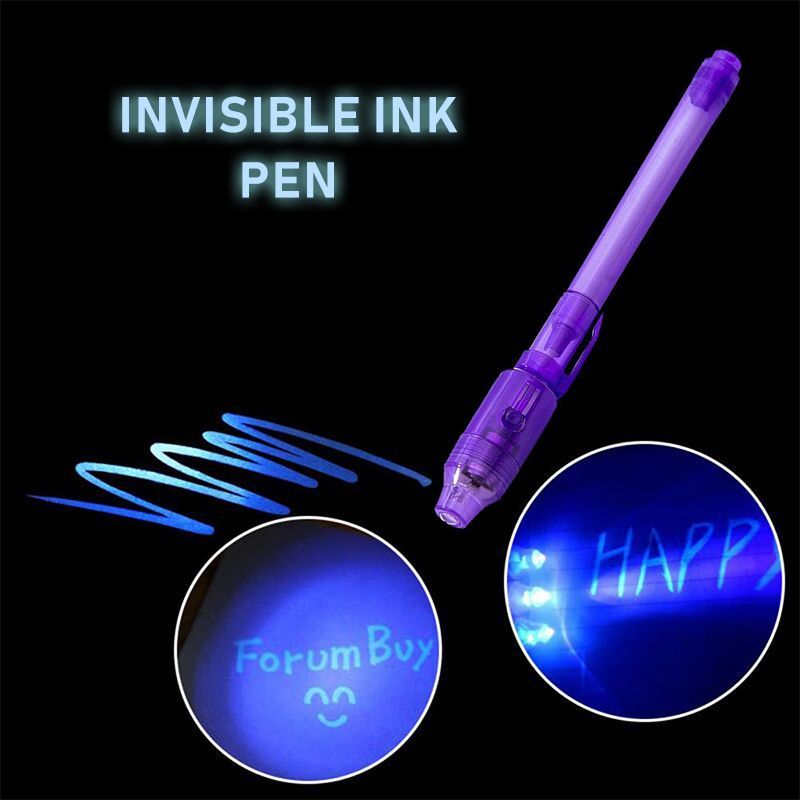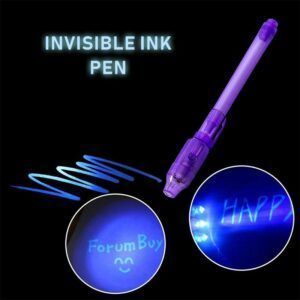 ✓  Permanent but can be washed easily.
✓  Harmless & flavorless ink to ensure the safety of your children.
✓  Ideal for any surface, like T-shirts, walls, skin, etc.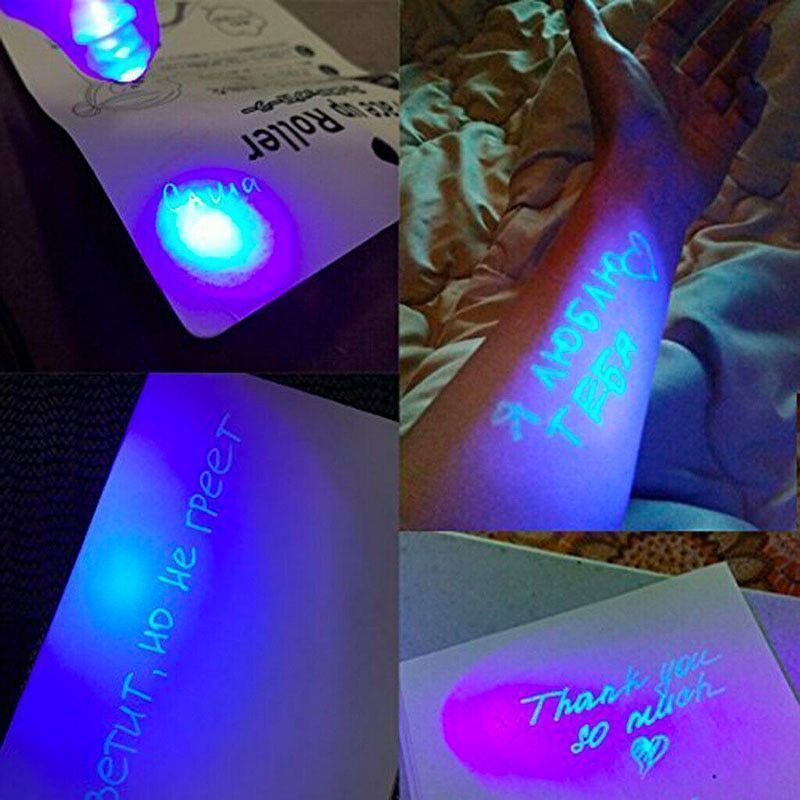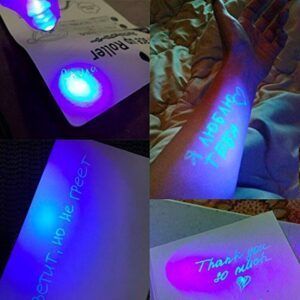 ✓ Specifications :
Material: ABS
Size: 13.3cm/5.24″
Color: Green, Navy Blue, Yellow, Light Pink, Purple, Red, Black
Packing: OPP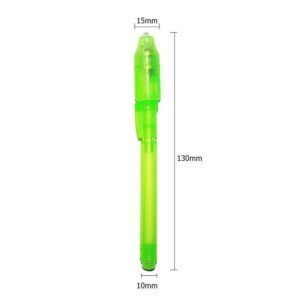 ✓ Package List :

1* Invisible ink pen