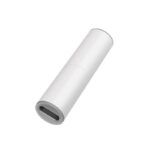 Handheld Vacuum Cleaner

Is your car a mess? Filled with pet hair and dust? You shouldn't always waste lots of money and time to deep clean it because now you count on our Handheld Vacuum Cleaner!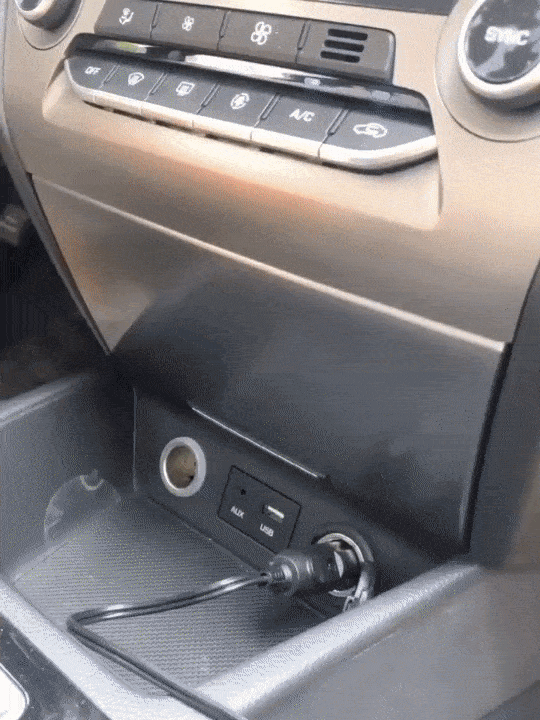 This Handheld Vacuum Cleaner will leave your car (and home!) spotless in minutes, thanks to its powerful suction and flexible design that can get into all corners easily. The Vacuum Cleaner is efficient, with a removable HEPA filter to provide long-term filtration!
With our Handheld Vacuum Cleaner, you will always drive a spotless car! Order yours NOW!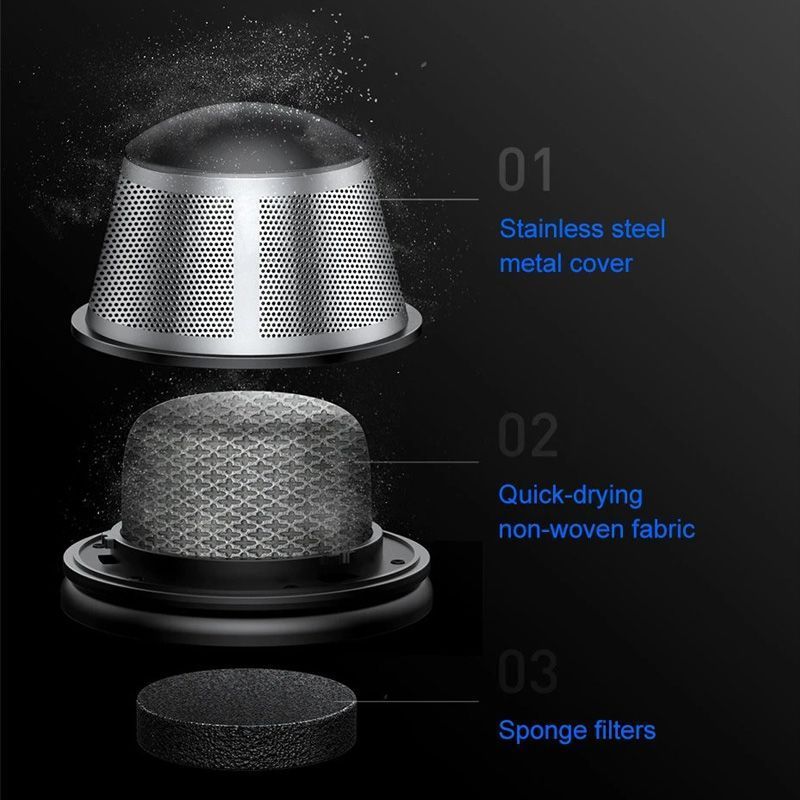 ✓  The handheld vacuum cleaner is designed to clean dust, crumbs, and hair thoroughly and efficiently.
✓  Powerful suction that ensures the cleanness of surfaces from many things to leave it spotless.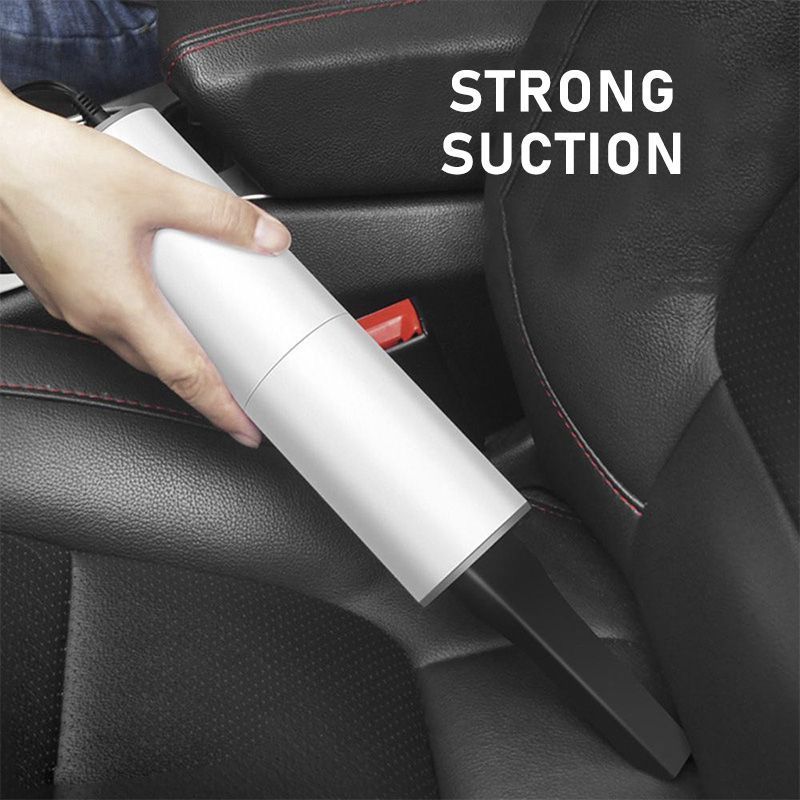 ✓  Flexible plug-in vacuum cleaner that can clean every corner of your car easily.
✓  Removable HEPA filter that can be washed to provide long-term filtration.
✓  Portable & lightweight vacuum cleaner that can be placed anywhere without taking up space.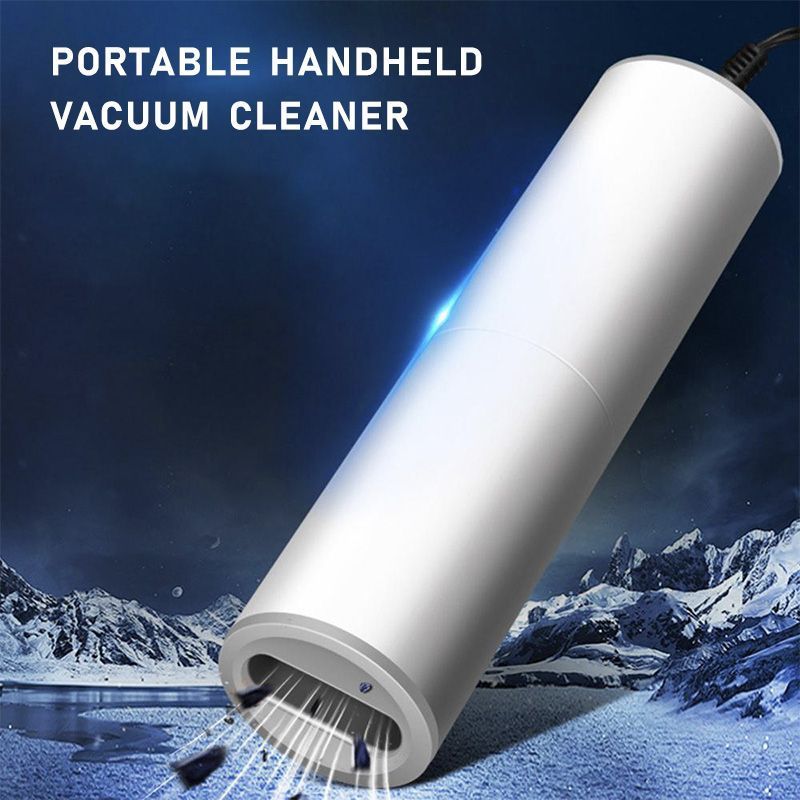 ✓  Specifications
Rated Voltage: 12(V)
Rated Input Power: 120 (W)
Vacuum Suction Force: 4000(mbar)
Material: ABS
Color: Black/White
Power Cord Length: about 4.5m/14.8ft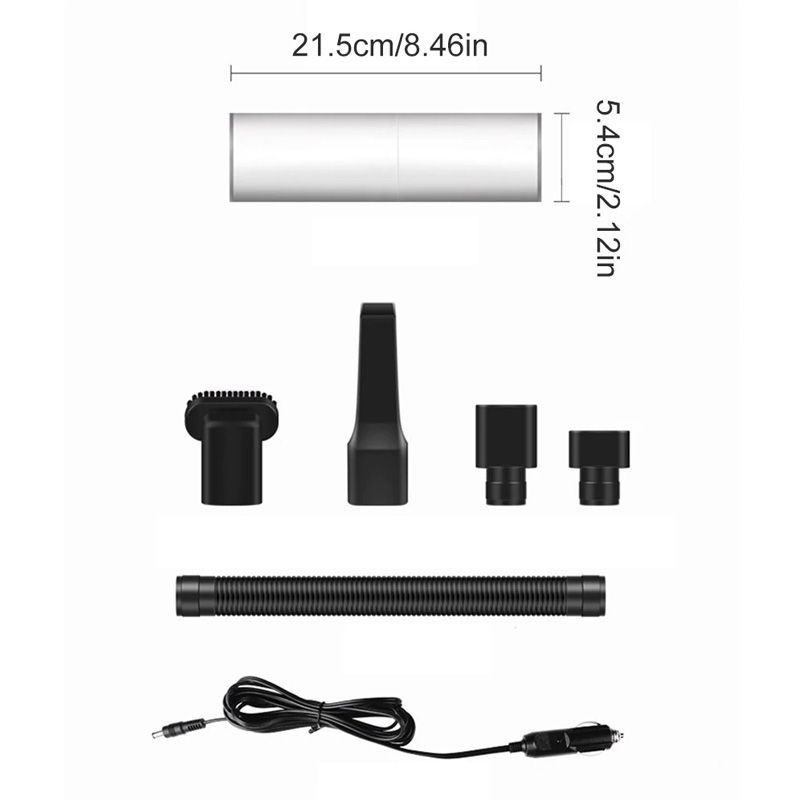 ✓  Package List
1* Vacuum Cleaner
1* Brush Attachment
1* Slot Attachment
1* Hose
1* Hose Connector
1* Power Cord