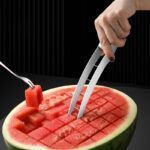 Professional Watermelon Slicer Scoop
If you still use a regular knife to cut your watermelons, it's time for an upgrade this summer! No more uneven slices, no more mess — this professional watermelon slicer seamlessly and effortlessly cuts and slices your fruits, from watermelons and muskmelons to honeydews, saving you the hassle of switching tools for different fruits.
It's simple, practical, portable, and safe to use — you can now cut/slice, and pick and scoop your fruit slices too, no need for a fork or spoon!
✓ Crafted from high-quality stainless steel, ensuring durability and longevity.
✓ Versatile design suitable for cutting watermelon, muskmelon, and honeydew.
✓  Time-saving tool that simplifies and speeds up the fruit-cutting process.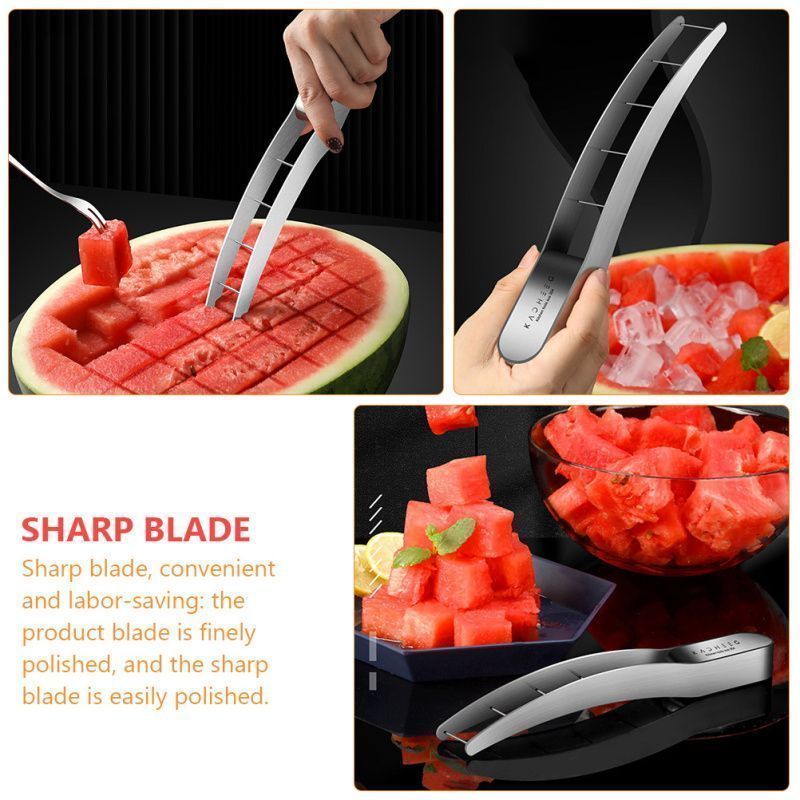 ✓  Ideal as a thoughtful and practical housewarming gift for friends, family, or co-workers.
✓  Simple and elegant design that fits into any kitchen aesthetic.
✓  Designed for professional precision, creating uniform slices every time.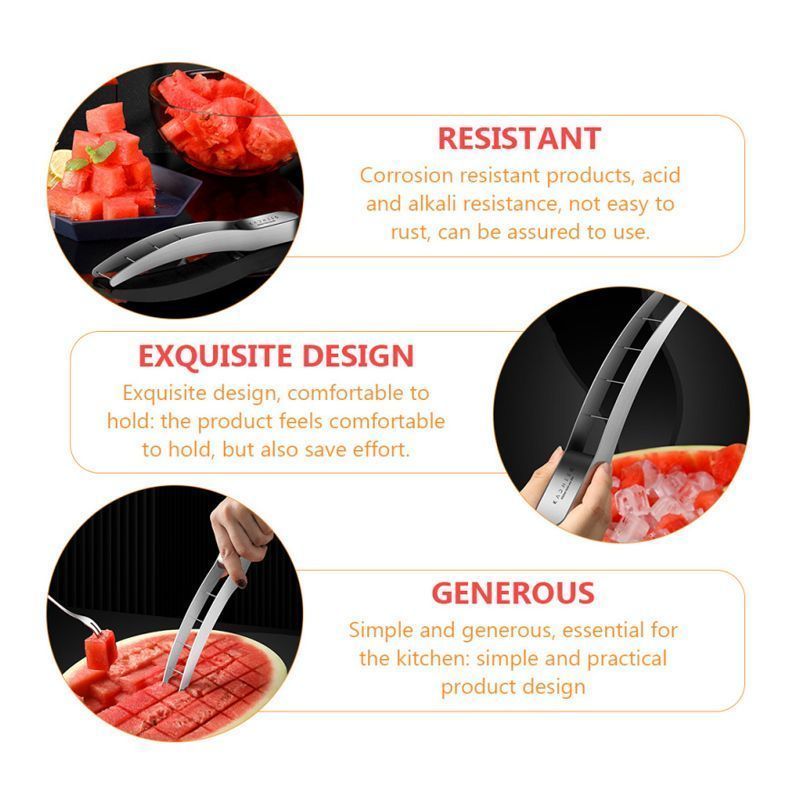 ✓  An essential tool for any summer kitchen, enhancing your fruit presentation.
✓  Easy to use and clean, making your melon cutting experience hassle-free.
✓  Makes food preparation more efficient, freeing up your time for other tasks.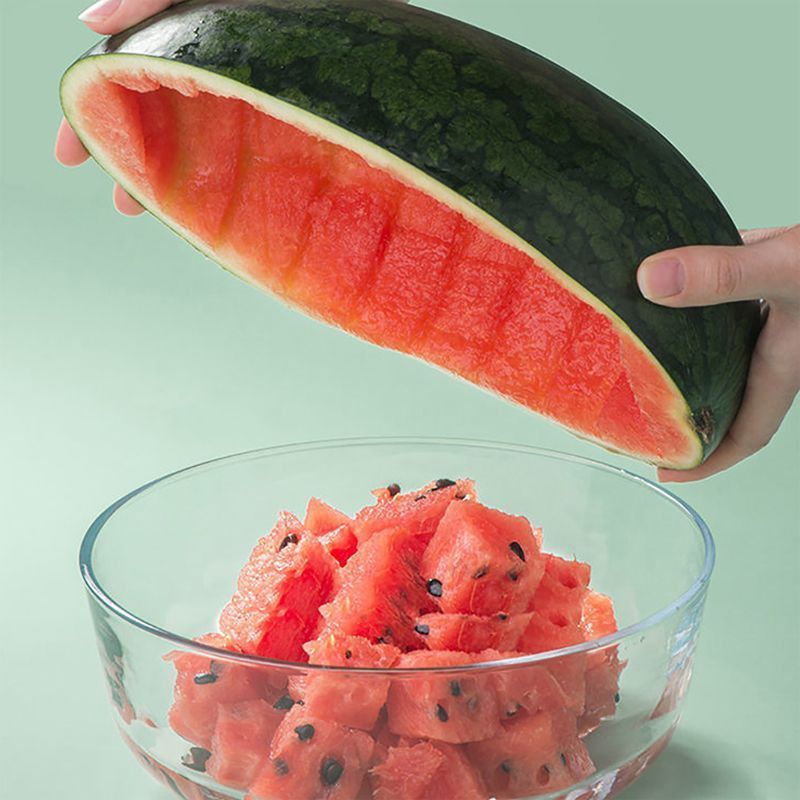 ✓  SPECS
Color: Silver
Material: Stainless Steel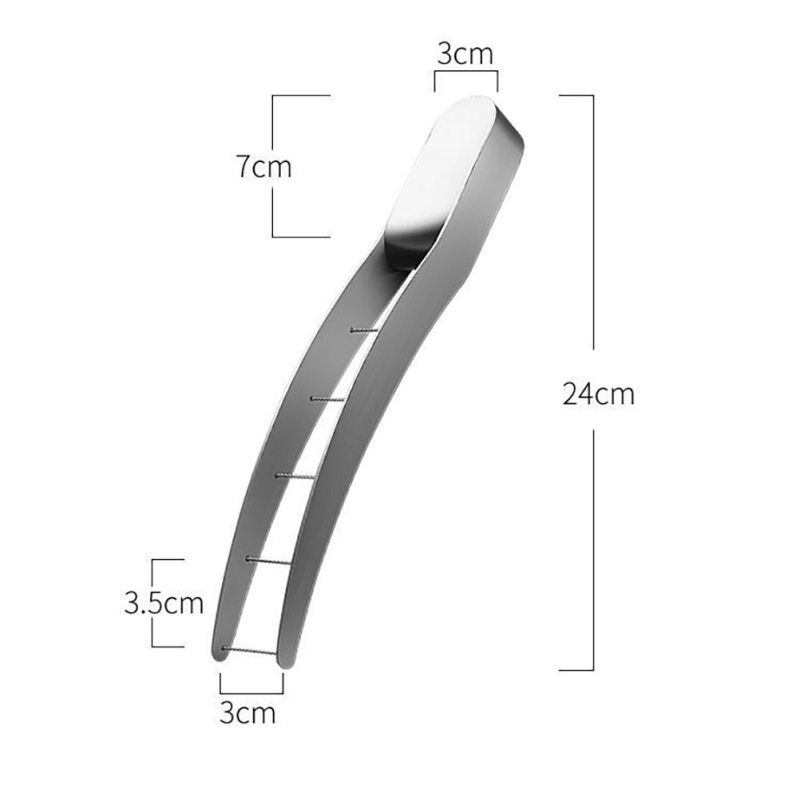 ✓  Package
1 x watermelon