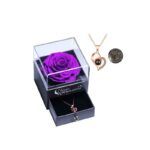 Rose Heart Necklace Box

Not good at romance? Not good at making cliché Valentine's day gifts look unique? Can't express feelings without sprinkling profanities in between?
It's not that scary, just conjure up your most convincing puppy eyes and hand the Rose Heart Necklace Box to your S/O. They will find it cute!
This gift combines a blooming rose, a heart-shaped necklace, and a sensual-looking box that makes any overused gift look striking!
Your love life might depend on this gift, get it!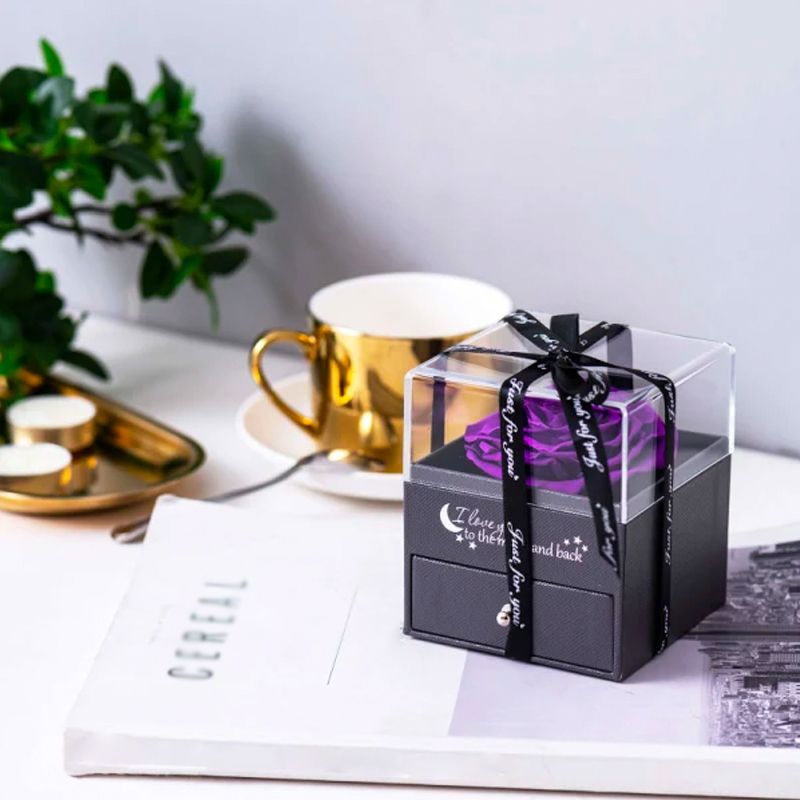 ✓  An artificial acrylic rose that lasts for as long as your love does and beyond.
✓  A heart-shaped copper necklace with small rocks that look like constellations.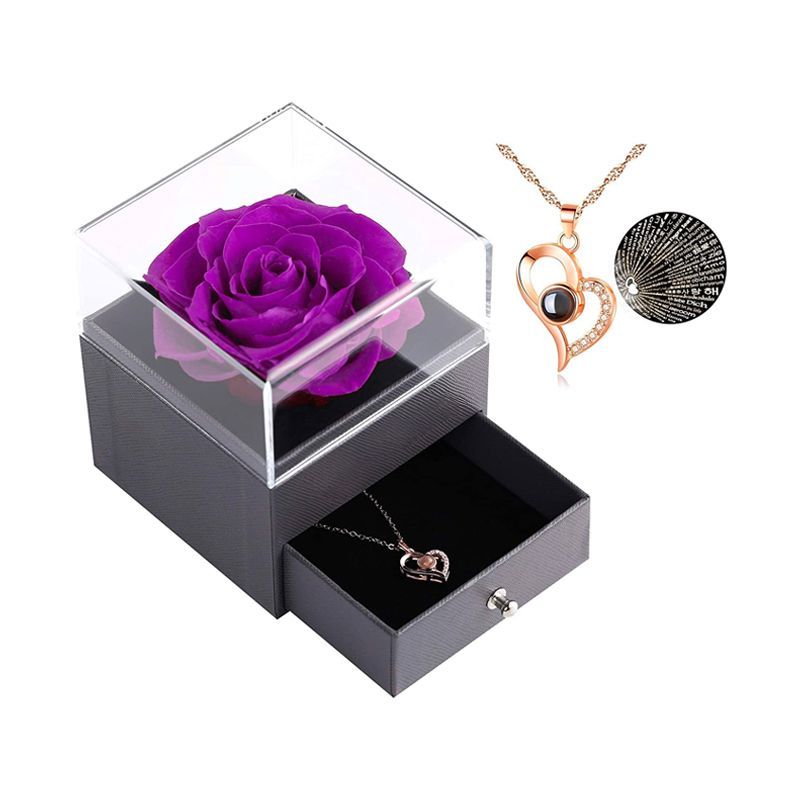 ✓  An elegant box with a transparent plastic cover and mini drawer that keeps the necklace safe.
✓  You can put a gift card inside the drawer and make the gift even more special.
✓  Not just for Valentine's or lover. You can gift it to your mom, sister, or friend on their birthdays.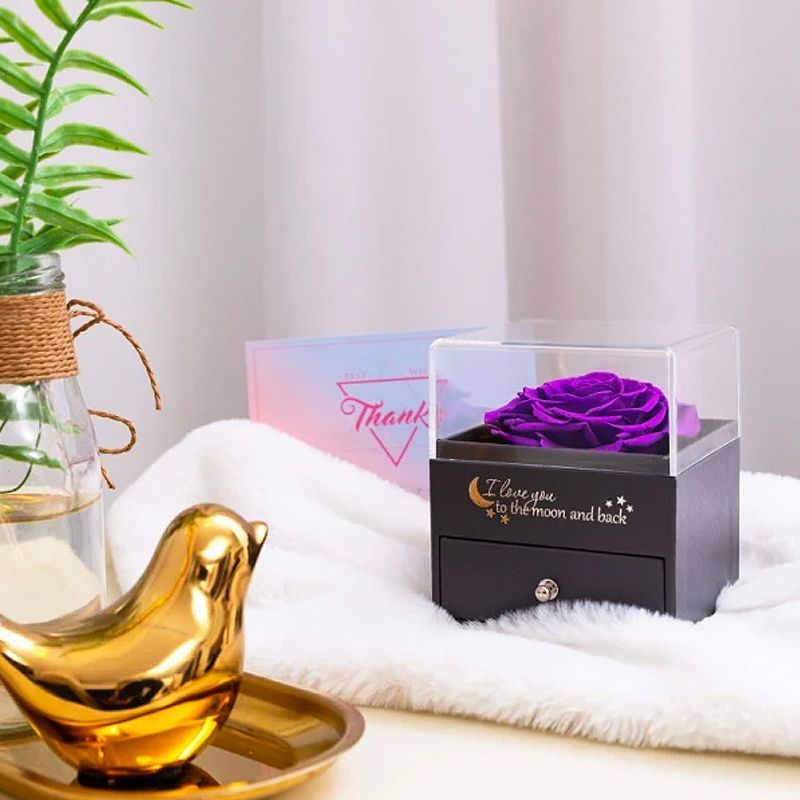 ✓  Specifications:
Rose Color: Purple
Material: acrylic
Necklace: Copper
Acrylic gift box size: 9 * 9 * 10.3cm/3.5*3.5*4in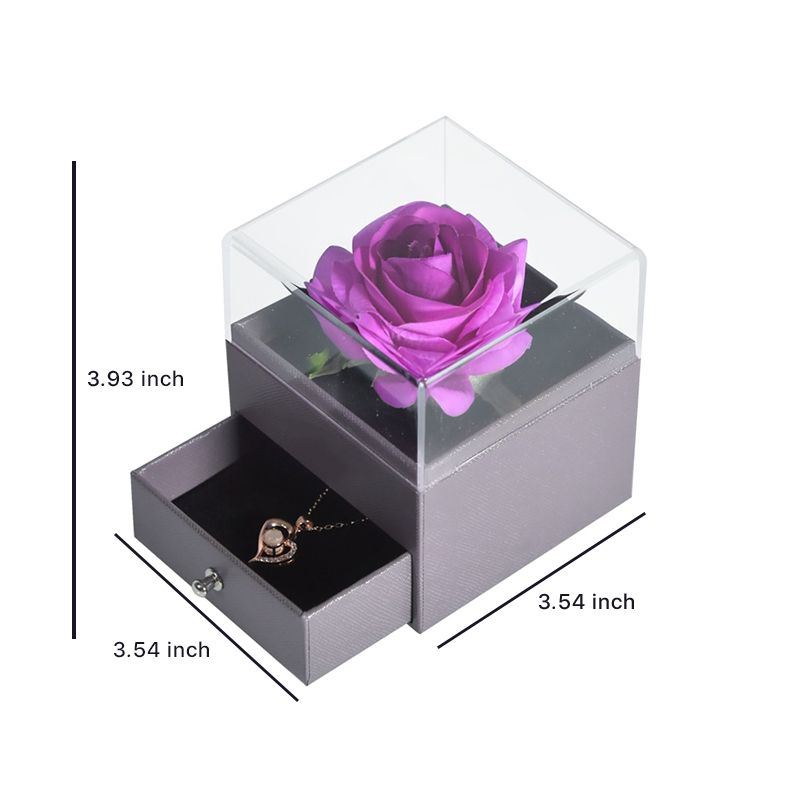 ✓  Package contents:
1 x Rose Heart Necklace Box