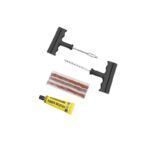 Tire Puncture Repair Kit
Imagine driving your bike or car somewhere, then suddenly, something small causes a puncture in your tire. Will you just wait there for help? Risk your life and keep driving? Or take matters to your own hands and fix it yourself?
Exactly, fix it yourself with The Tire Puncture Repair kit! You will be able to effectively get your tire ready and back on track in no time. This Tire Puncture Repair kit will help your remove the object that caused all the trouble, help you pull the rasp back again, coat the hole, and then seal it. It's super easy to use, sturdy, durable, and lightweight to keep with you anywhere.
Don't go on wheels again without The Tire Puncture Repair kit!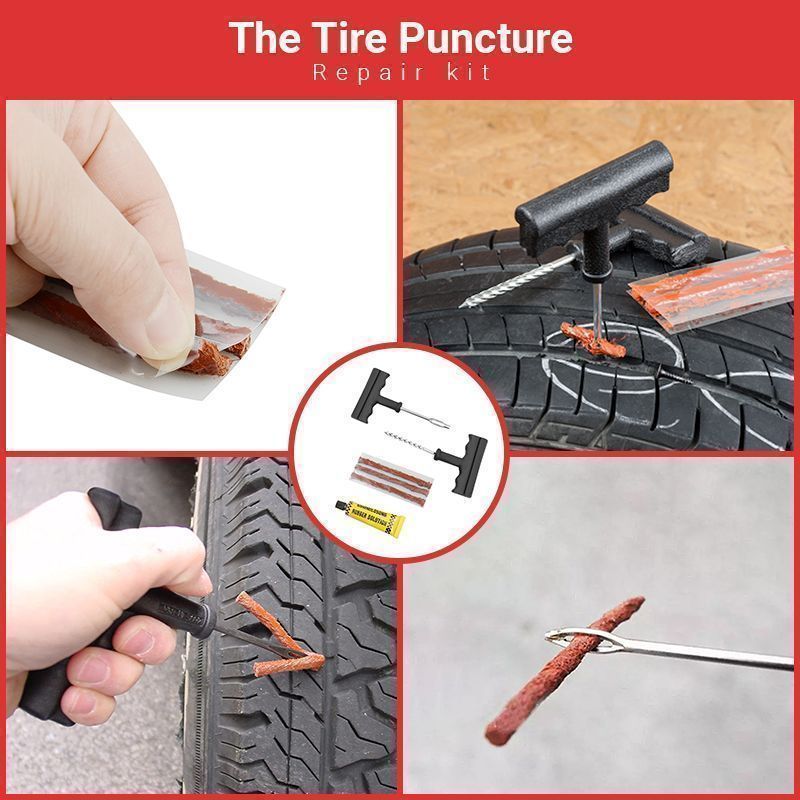 ✓  Simple & effective tire puncture repair kit that is very easy to use.
✓  T-handle insert & rasp tools to provide easy turning and pulling.
✓  Sturdy & high-quality material that offers high durability.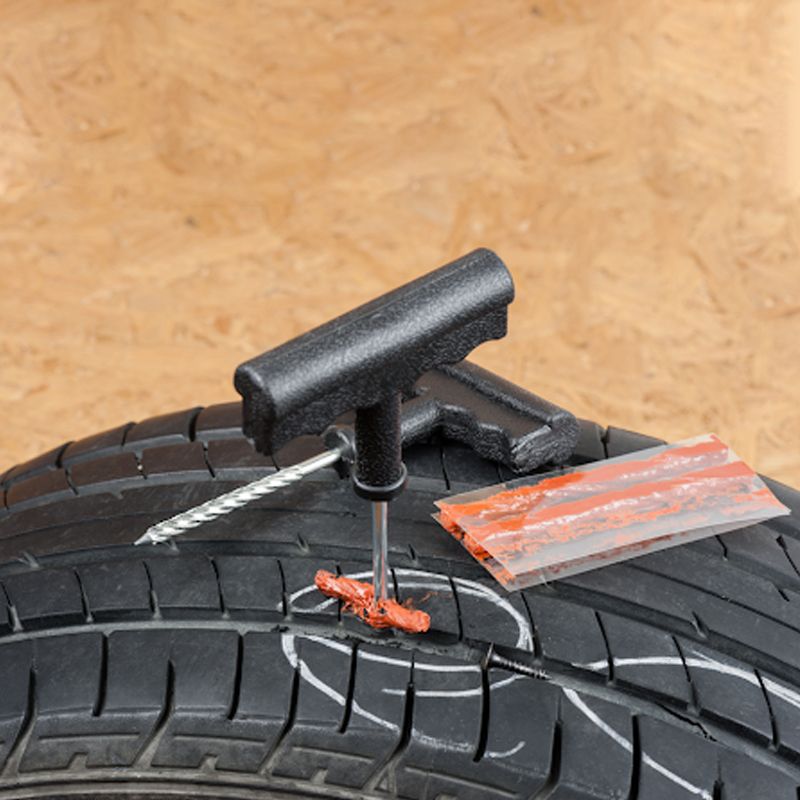 ✓  Compact & lightweight tools that can be kept in your car's trunk without taking space.
✓  Easy to use that you don't need a professional to repair your tire effectively. 
✓  Perfect for all tires, including vehicles, cycles, scooters, etc.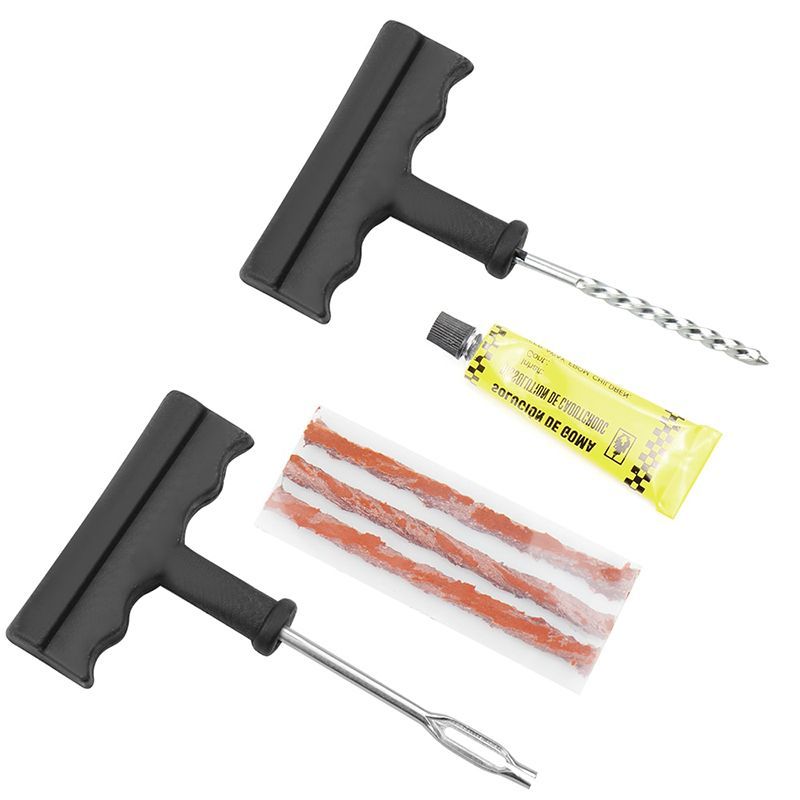 ✓  Note :
This repair kit should not be used to fix tires with punctures bigger than 1/4′, and should only be used as a temporary fix to help you reach your destination safely, then you can repair your tire permanently.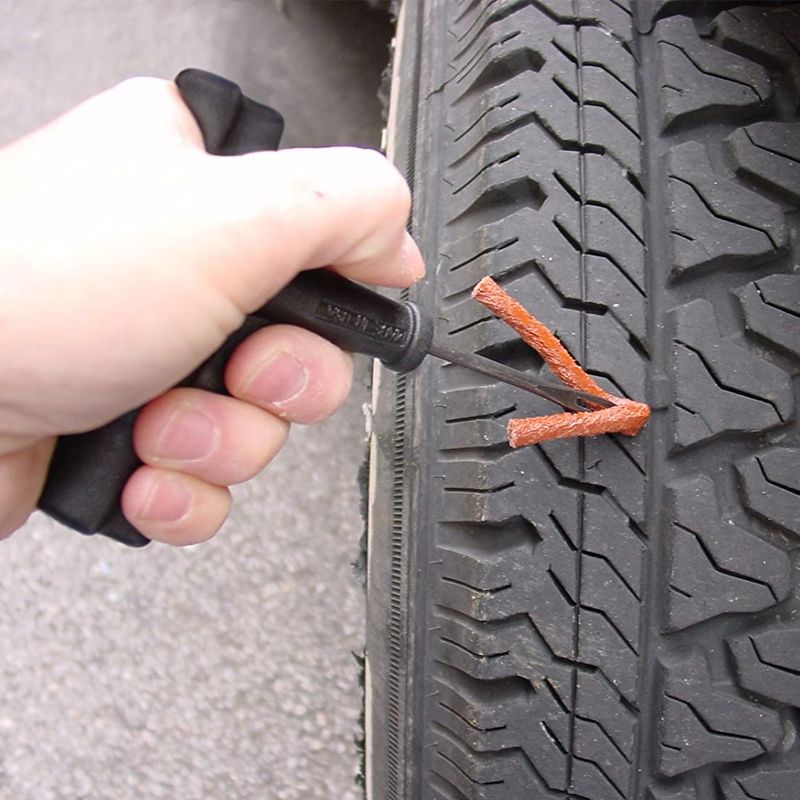 ✓  Specifications :
Type: Tire puncture repair kit
Quality: brand new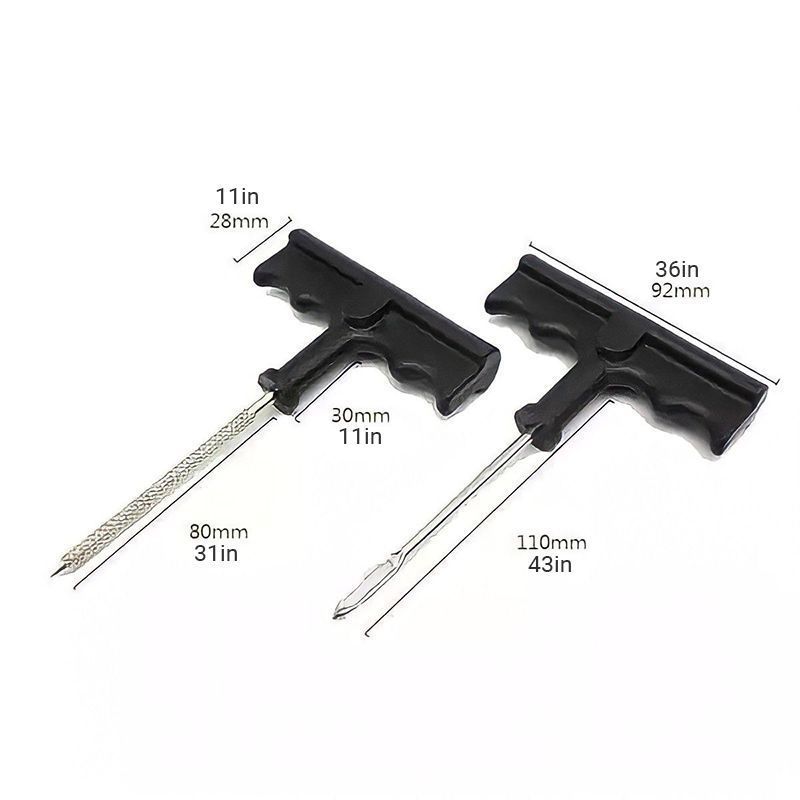 ✓  Package List :
1* Rasp tool
1* Split-eye insertion needle
1* Rubber cement
3* Tire repair strip