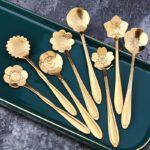 Artistic Flower Spoon Set
Attention coffee and tea lovers! Are you ready to elevate your sipping experience with our charming and unique 8-Piece Flower Spoon Set?
The set features 8 different spoons, each with its own intricate flower design. This attention to detail ensures that every piece stands out in your collection. Crafted from durable stainless steel, these spoons are built to last while maintaining their cleanliness and hygiene.
Imagine sipping your morning coffee or afternoon tea with these moderate-sized spoons, perfect for indulging in your favorite beverages, ice cream, and desserts. Whether used at home, the office, or in restaurants, cafes, and hotels, these beautiful flower spoons will undoubtedly impress your guests and add a touch of sophistication to your daily routine.
Don't miss the opportunity to get a cool tea or coffee set, order yours today!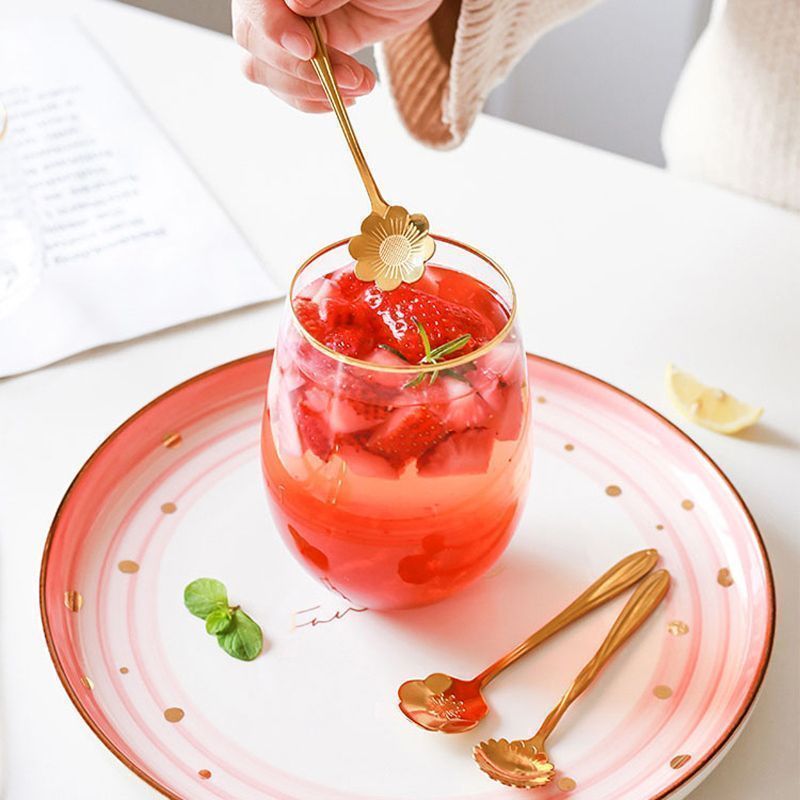 ✓ 8 unique flower designs: Each spoon features an exquisite, elegant flower pattern for a personal touch.
✓ Stainless steel: Durable, clean, and sanitary material for long-lasting use.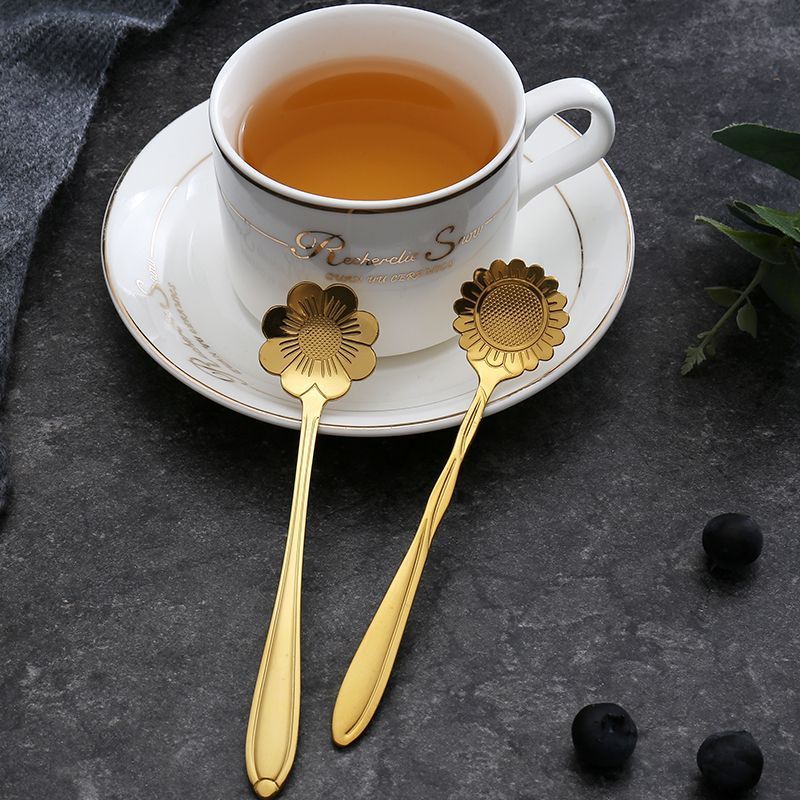 ✓ Moderate size: Ideal for coffee, tea, ice cream, and desserts.
✓ Versatile use: Perfect for home, office, restaurants, hotels, and cafes.
✓ Thoughtful gift: A lovely household gift for yourself, friends, and loved ones who appreciate the finer things in life.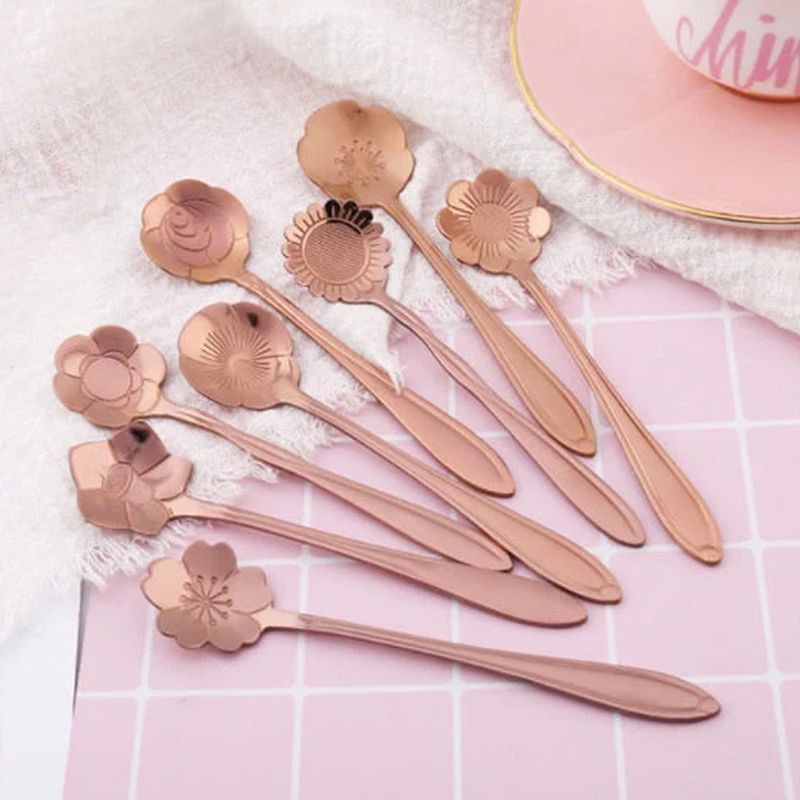 ✓ SPECS
Material: Stainless Steel
Size: Length 12.5cm*3cm
Color: Silver, Gold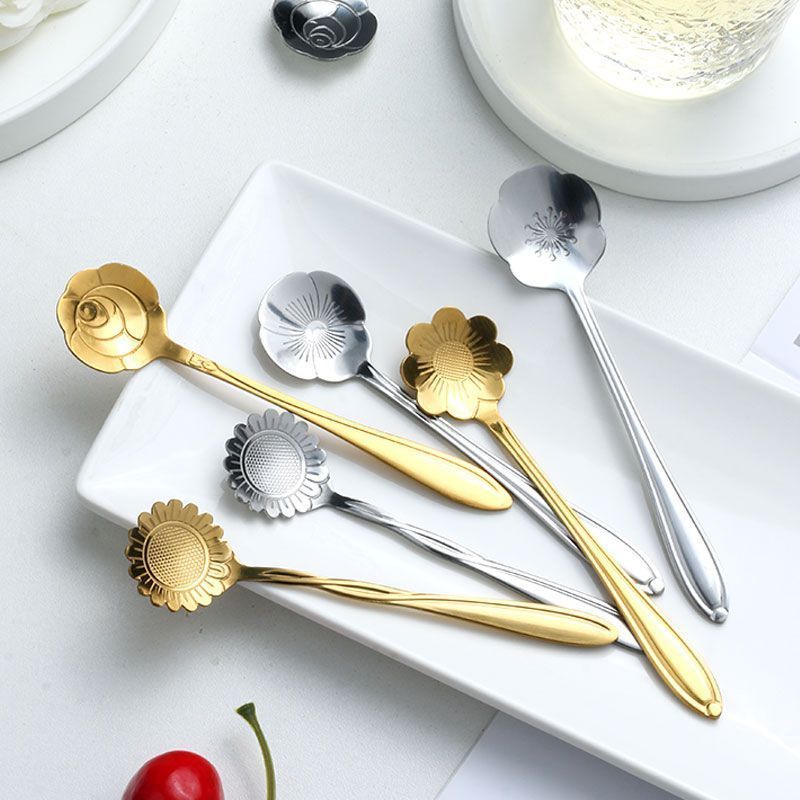 ✓ Packages
8-piece x Flower spoon set