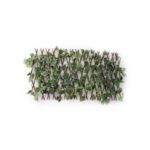 Retractable Artificial Garden Fence
Have you ever felt that you need some extra home privacy but you don't want – or can't afford – the costs of closing your balcony? Well, good news, because this Retractable Artificial Garden Fence is exactly what you need!
This artificial garden fence not only gives you more privacy, but it's also an amazing decoration item that will give your balcony a new life. Made with high quality wood and durable artificial vines and leaves, it's perfect to block others from seeing what's happening inside your home. It's retractable and expandable, so it fits any balcony size. But you can also use it inside the house, giving your wall that natural look you love.
If you're looking for privacy or just a realistic decoration, this Retractable Artificial Garden Fence is everything your home needs!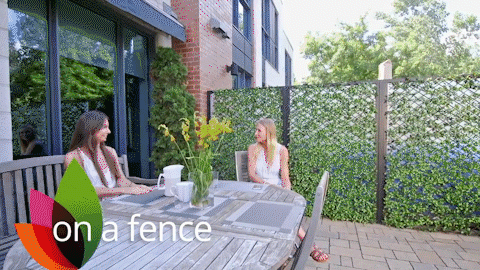 ✓  Retractable & expandable garden fence that fits any size of balcony or wall.
✓  Made with high quality willow wood & very realistic artificial green vines and leaves that won't deteriorate over time.
✓  UV-protected so the sun rays will not fade its color.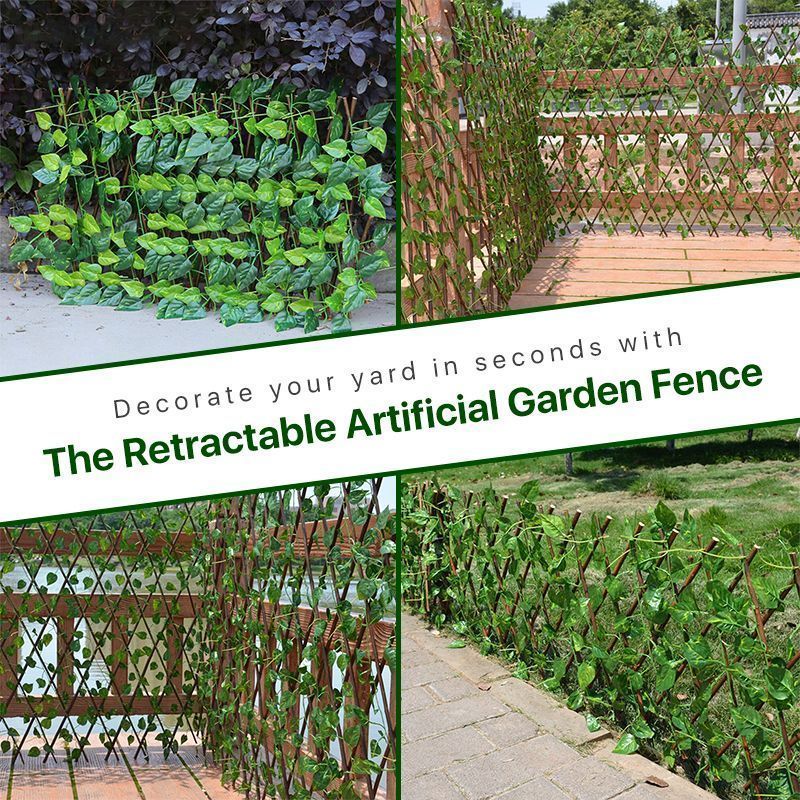 ✓  Waterproof & eco-friendly to provide high durability.
✓  Gives extra privacy from outside voyeurs and at the same time a more natural look.
✓  Easy to install so you won't need professionals, digging, or any extra efforts.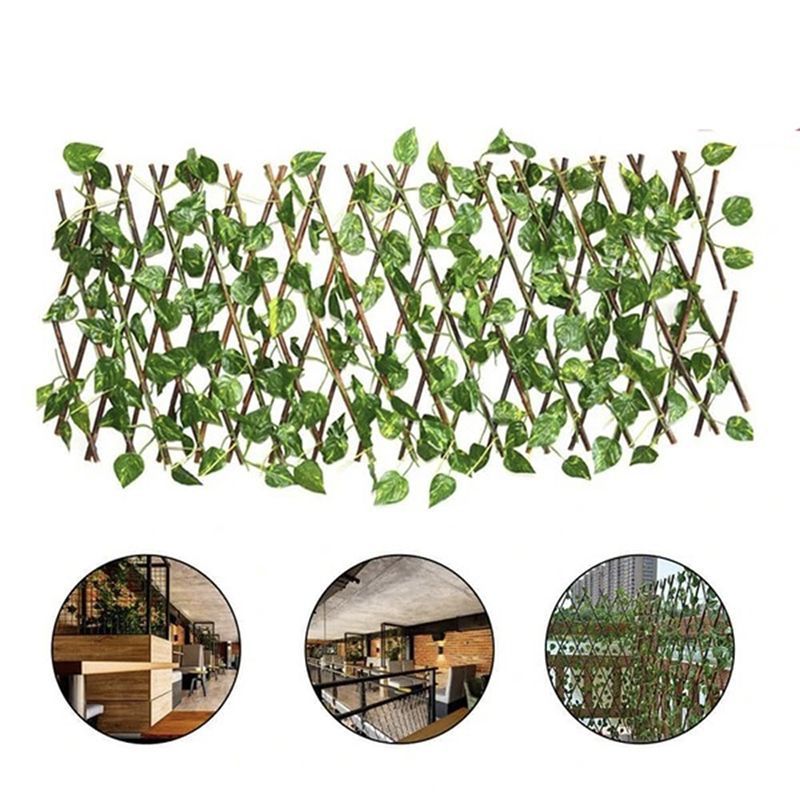 ✓  Suitable for balconies, courtyards, windows, stairs, walls, home decoration, restaurants, etc.
✓  Perfect for outdoors and indoors, bringing life to boring white walls.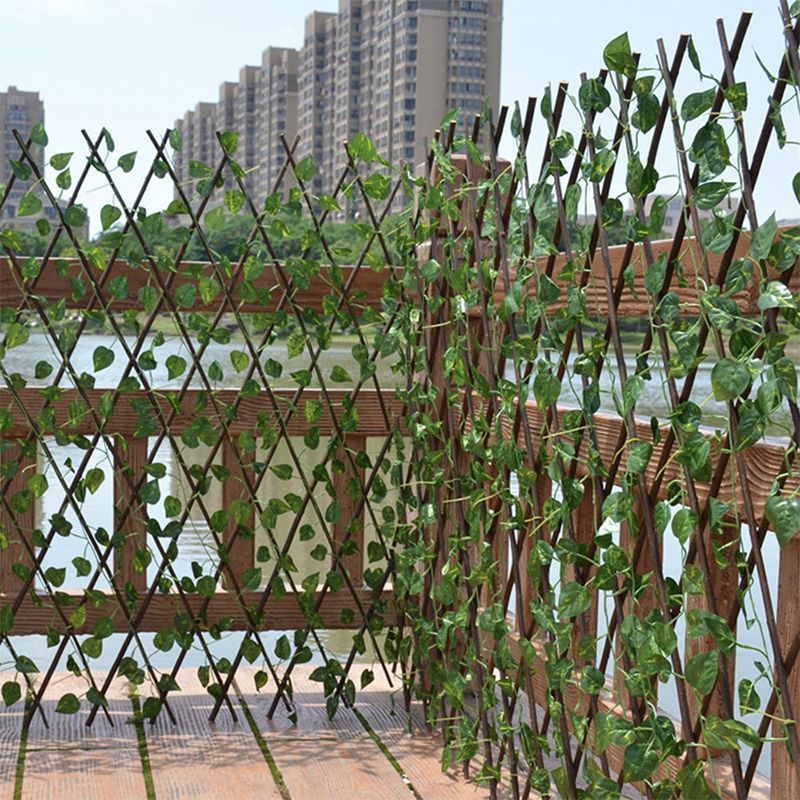 ✓  Specification :
Style: Garden fence
Material: silk cloth + solid wood fence
Size(approx.):
✓  The stretchable fence has an unstretched height of 15.7";
✓  when the width is 39.3", the height is about 14.5"
✓  when the width is 59", the height is about 13.7"
✓  when the width is 78.7", the height is about 11.8"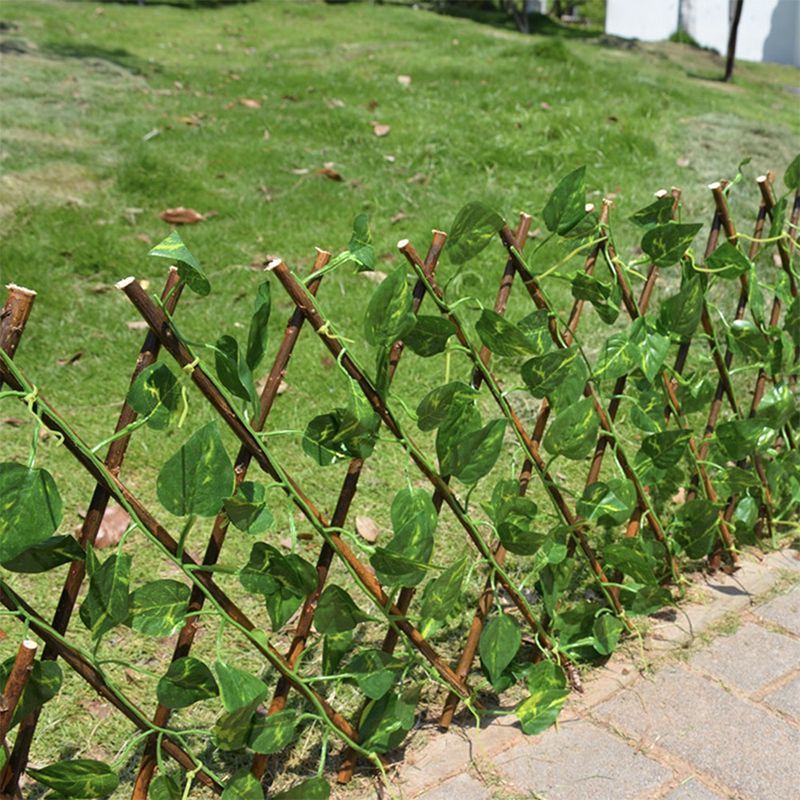 ✓  Package List :
1* Retractable fence