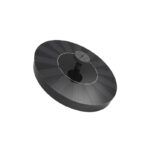 Solar Water Fountain
Are you looking for a simple way to compliment the birds with a bath? A no-cable, non-invasive, and zero-maintenance water fountain? Check this hassle-free Solar Water Fountain.
Uniquely formulated with a solar-powered functionality and zero wires, The Solar Water Fountain will add elegance to your garden without having to waste a dime on electricity! You will get to watch birds bathing constantly and neighbors being envious about your new and stunning setup. With 4 different stream modes, you can constantly change the water height and patterns. Just make sure it's getting direct sunlight and is placed on any body of water, like your pool!
Enjoy shooting water up to 3 feet in the air with The Solar Water Fountain!! 
✓  Eco-friendly & solar-powered water fountain is driven by sunlight to save energy and give birds water during the sunlight.
✓  Highly efficient solar panel & high-quality material to withstand the long-time exposure in direct sunlight.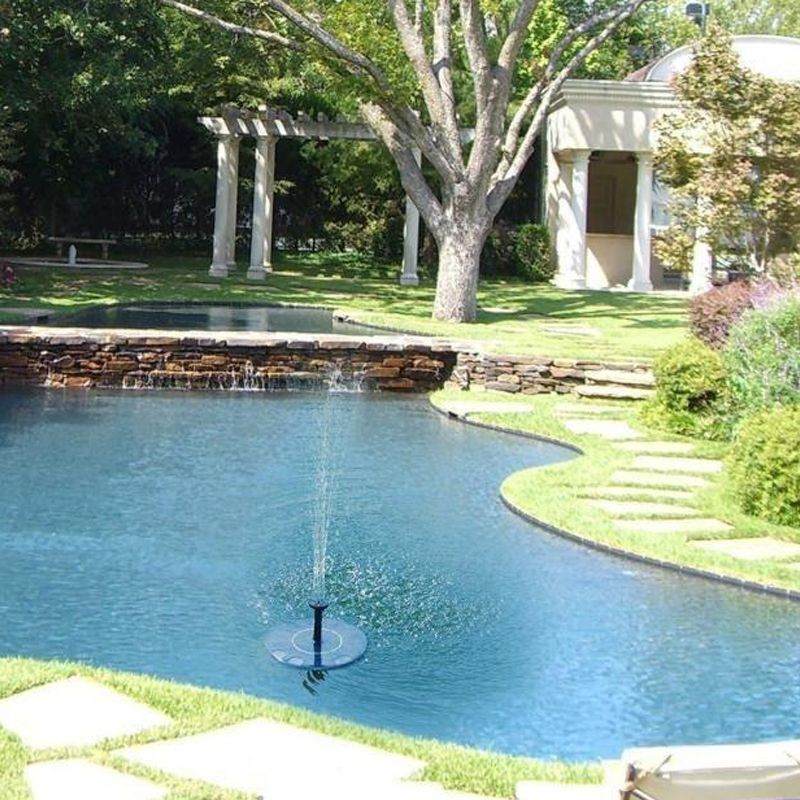 ✓  Four different style sprayers to create different water patterns and heights.
✓  Lightweight design to help you change its placement anytime and to follow the sunlight.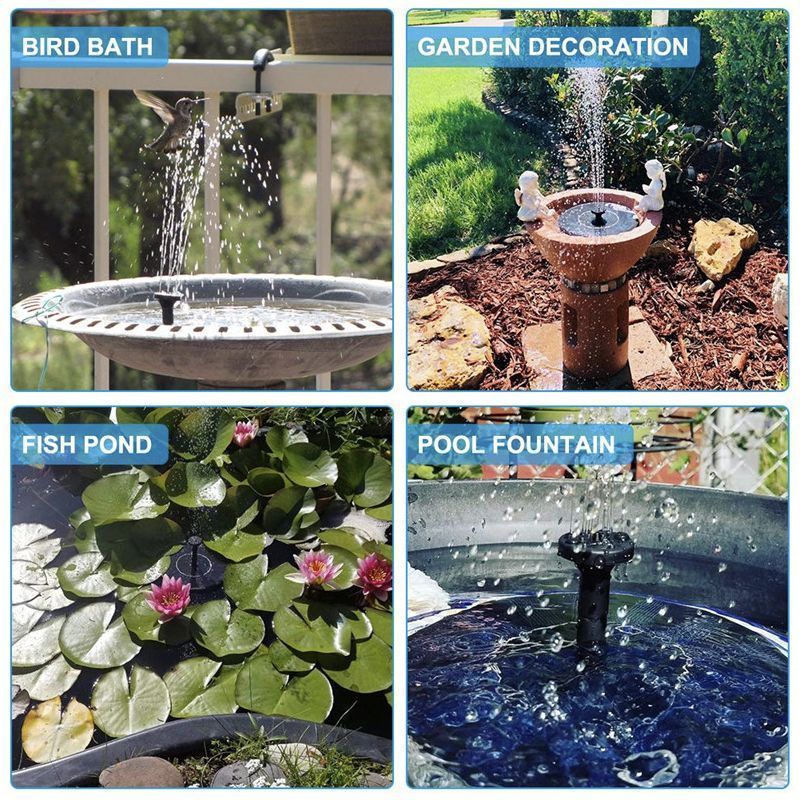 ✓ Excellent decoration that can be a great addition to your yard.
✓  Easy to use, just put the pump float on the water and it will automatically work after gaining enough sunlight.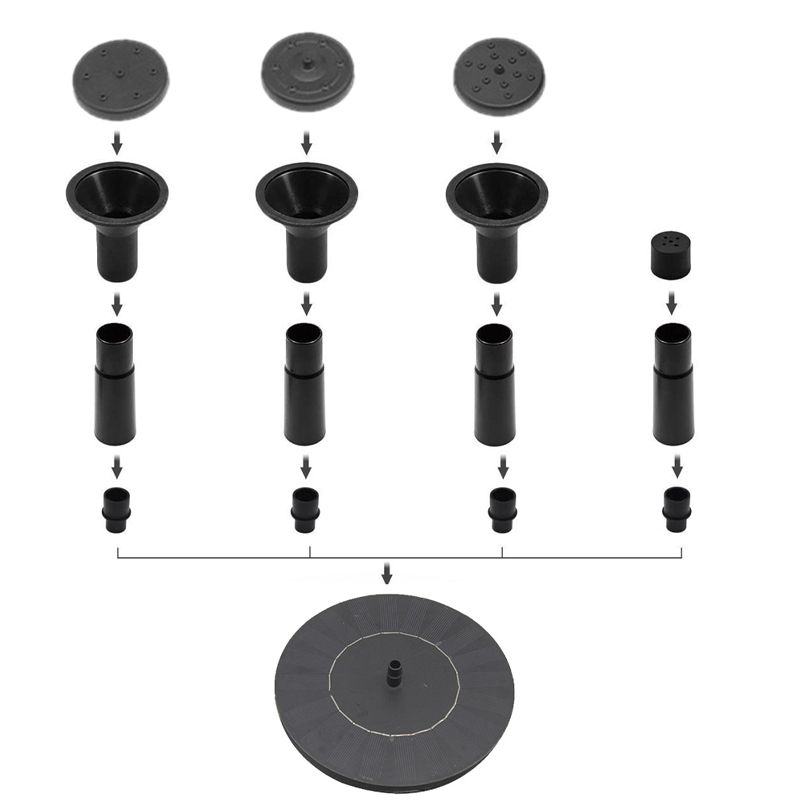 ✓  Specifications :
Type: Solar Fountain Pump
Solar Panel: 7V/1.4W
Diameter: 16cm/6.3″ (Approx.)
Brushless Pump Input: DC 4.5-10V
Maximum pump flow: 150 L / H
Maximum water spray height: 100cm
Battery type: rechargeable Li-ion, 7.4V 300mAh
Color: Black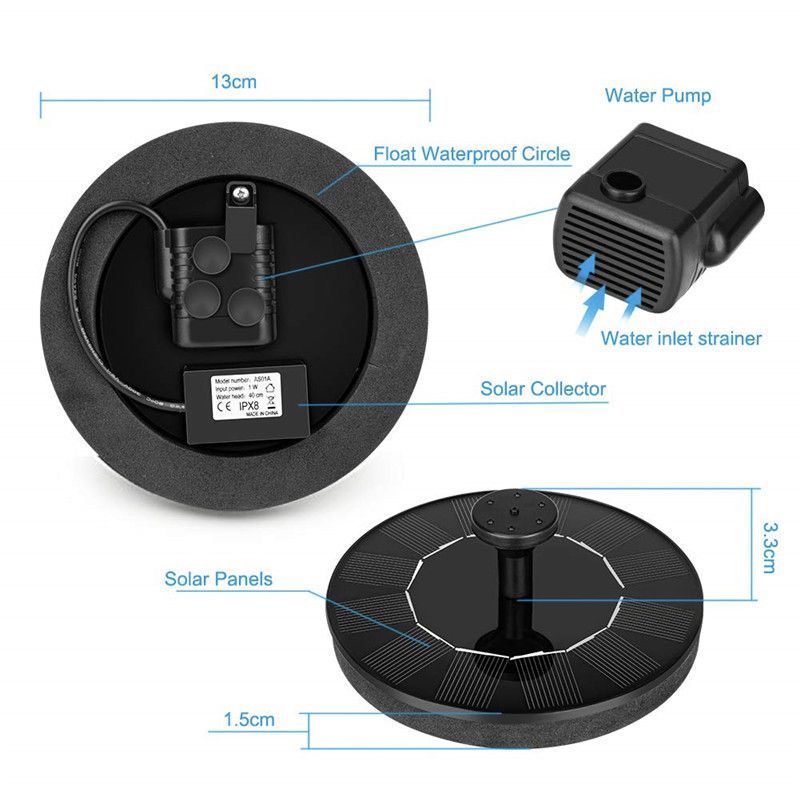 ✓  Package List :

1* Solar Fountain Pump
4* Nozzles