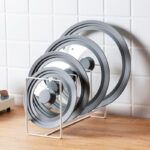 One For All Silicone Glass Pot Cover
Are you tired of having to scrub your lids by hand just because they can't be washed in the dishwasher?
This silicone lid has changed the game. It's made to fit all cookware including pots, pans, skillets, and even your Instant Pot. No more searching for the right lid! The best part is that it's dishwasher safe so you won't have to waste your time and energy scrubbing off grease and grime by hand. Built to last, this universal lid is crafted with the highest quality materials, featuring a strong glass construction and heat-resistant silicone. No matter how high the heat, this lid will stand the test of time and be your kitchen essential for years to come
Say goodbye to hand washing and hello to more time and energy saved.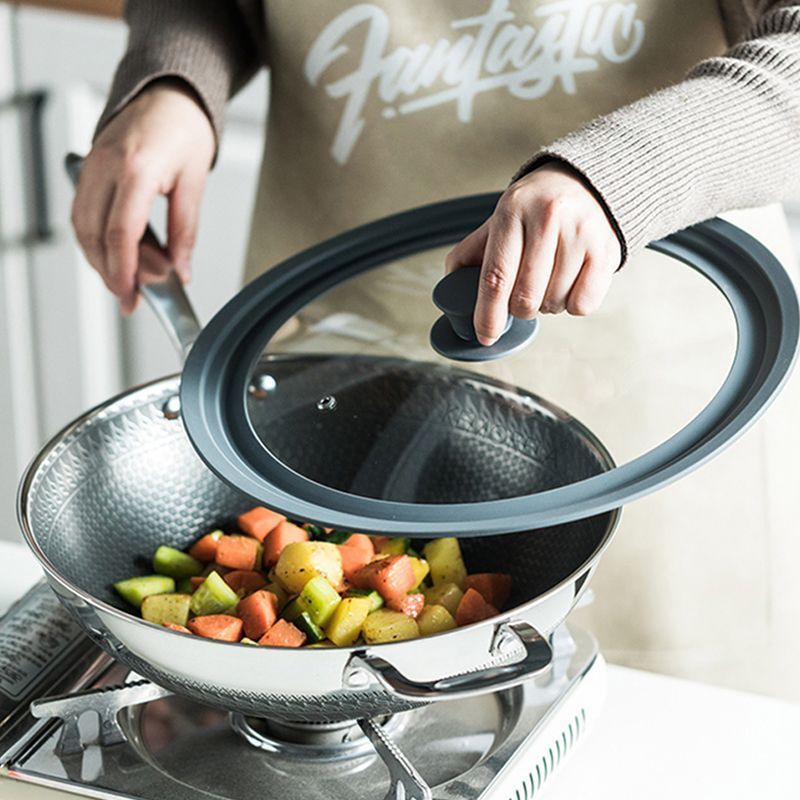 ✓ THE PERFECT FIT: This incredible glass lid was specially designed to fit all your cookware perfectly so you will never have to waste time looking for the right lid! Use it to cover pots, pans and skillets, Also works for instant pots perfectly.
✓ KEEP YOUR KITCHEN TIDY: Instead of keeping dozens of different lids and covers for your pots and pans that overflow your cupboards and keep your kitchen messy, you can just use this one universal lid for all your pots!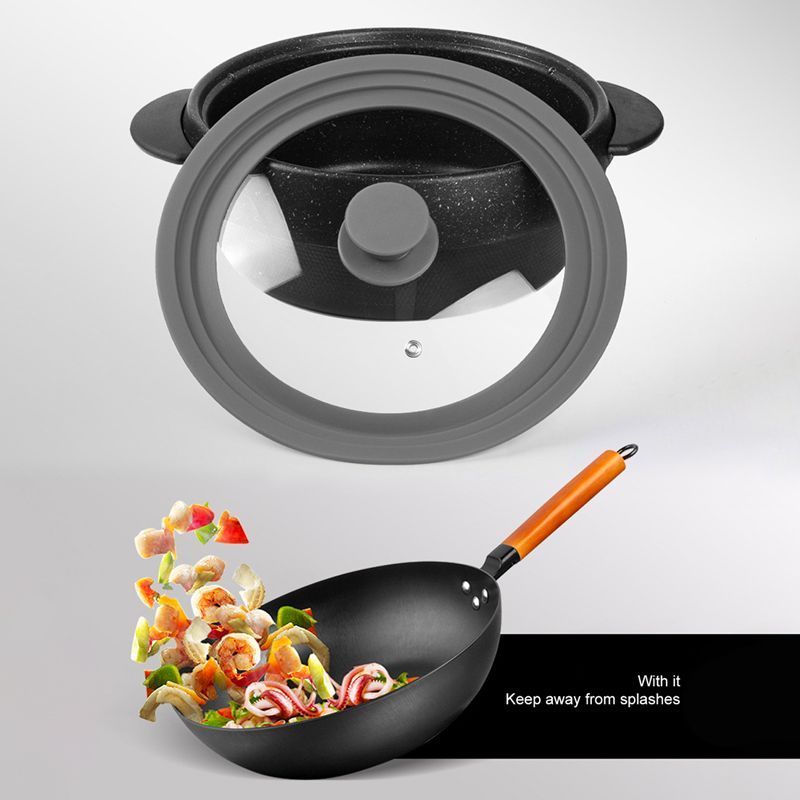 ✓ STURDY & DURABLE: The lid is made with the best quality materials and with special attention to detail so you can enjoy maximum results. The lid is made with durable and strong glass and it has a silicone outer ring that withstands a temperature of 220 degrees Celsius.
✓ SAFETY DESIGN: Made with clear glass so you can check your food without lifting the lid all the time. The handle will give you a strong and stable grip so you can easily lift the cover whenever you need to without burning your hands.
✓ DISHWASHER-SAFE: Forget about the hassle of handwashing your lids in order to avoid damage! This amazing glass and silicone lid is dishwasher safe so you can just load it in the dishwasher and save time and energy.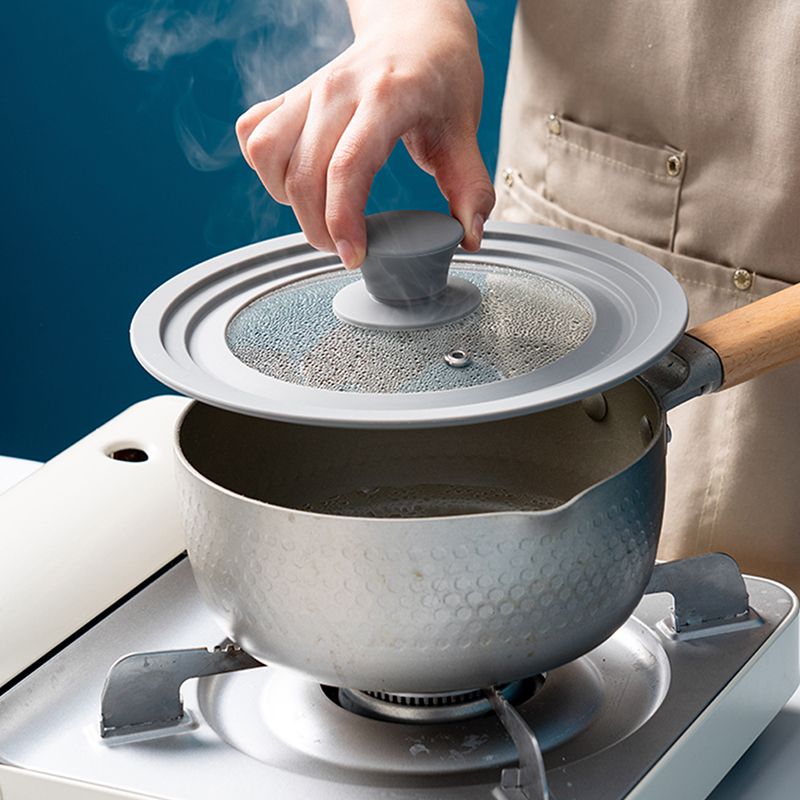 ✓ SPECS:
Material: silicone, glass
Color: as shown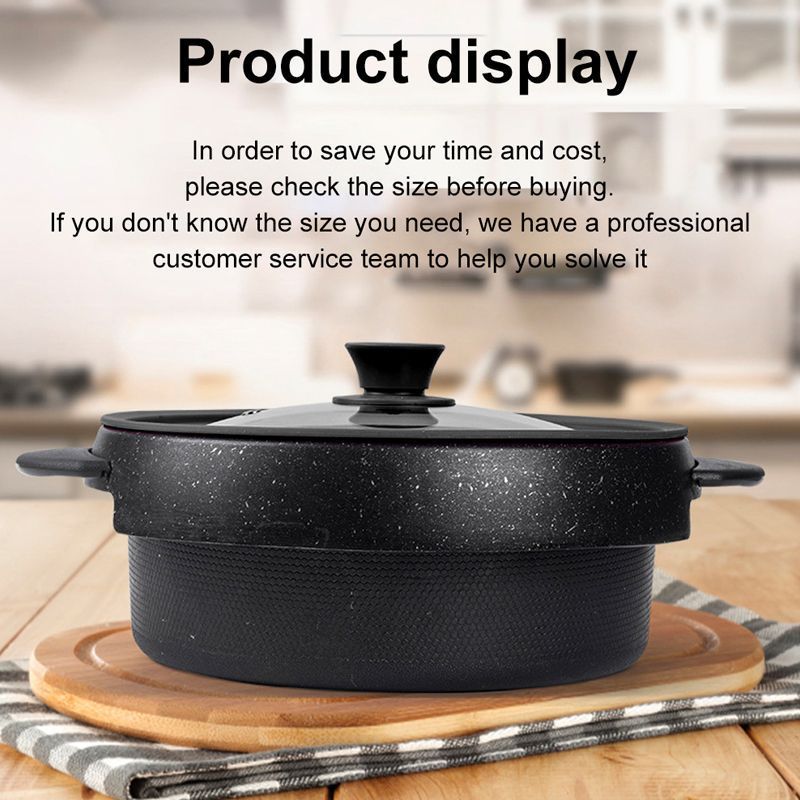 ✓ Package List:
1 x One For All Silicone Glass Pot Cover